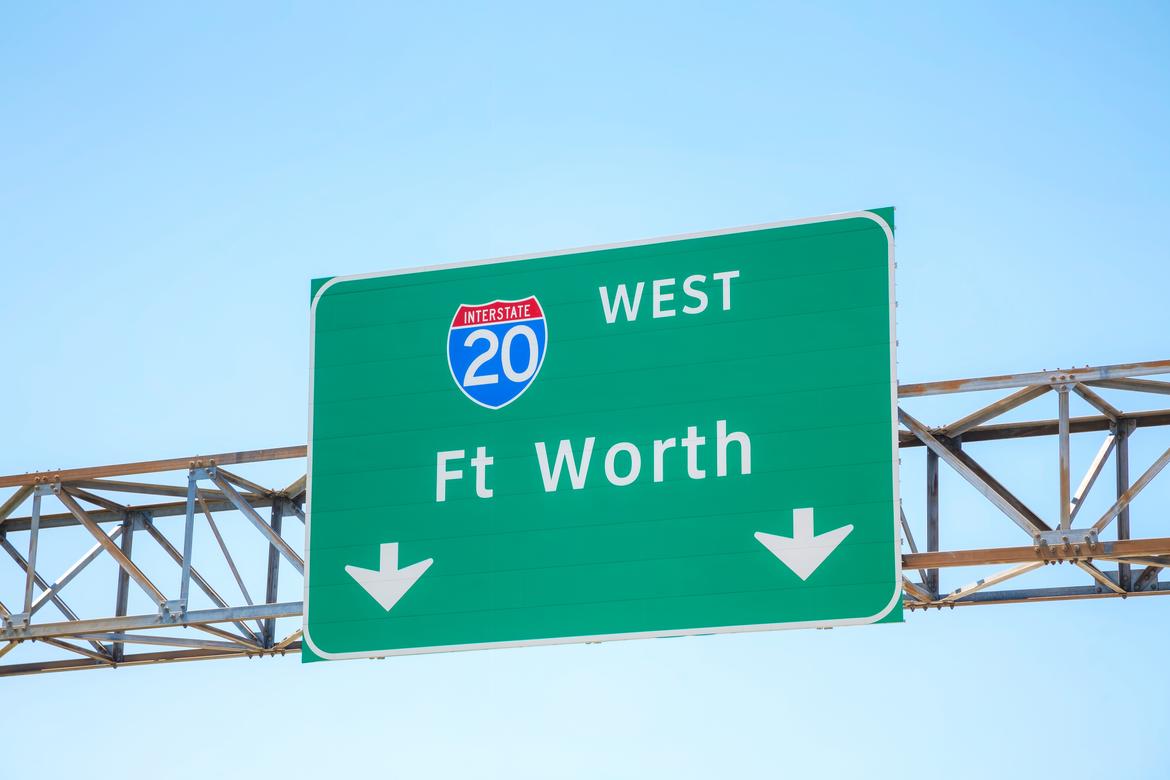 As the Lone Star State's fifth-largest city, Fort Worth feels comfortable with its comparably modest size in a state known for boasting, "go big or go home." Aside from the usual Texas cowboys and cattle farms, a closer look reveals the 16th-largest city in the U.S. has plenty of entertainment options, from rodeos to world-class museums. For Fort Worth residents and visitors, December also marks a long-running tradition more than 50 years in the making — the DFW Auto Show.
Related: How to Car Shop at an Auto Show
Get 2018 Land Rover Range Rover Velar Details Find a 2018 Land Rover Range Rover Velar Near You
Run by a statewide association of dealerships from 11 counties, the DFW Auto Show in Fort Worth — not to be confused with the Dallas-based DFW Auto Show in February — kicks off Thursday, Dec. 7, at the Fort Worth Convention Center, 1201 Houston St., where more than 30 automotive brands will display a lineup of 2018 models ranging from sedans and sports cars to SUVs, crossovers and pickups. The show runs through Sunday, Dec. 10.
One of the smaller auto shows hosted in the Southern U.S. during the annual car-show season, the event packs plenty of the same bells and whistles as the bigger car shows, including a classic-car show and holiday-themed family activities, said Marianne Jones, a spokeswoman for the show.
"It's a great venue for people to come see if they're in the market for a car, but there's also the entertainment value," Jones said. "People love getting in and out of cars and experiencing that new-car smell."
Tickets at the gate run $11 for adults, and $5 for seniors and children younger than 13. Admission is free for kids younger than 6. Exhibit hours are 1-10 p.m. Dec. 7-8; 10 a.m. to 10 p.m. Dec. 9; and 10 a.m. to 6 p.m. Dec. 10. The DFW Auto Show's website has full details, including parking information.
If you'll be in the Dallas-Fort Worth metro area this week, here are five reasons you should consider heading to the show:
1. Ride and Drive Event
Take a spin through the streets of downtown Fort Worth in any of more than 20 model-year 2018 vehicles from three major brands — Chevrolet, Ford and Toyota. Show attendees can explore the on-the-road functionality and capability of a variety of models ranging from electric and hybrid compacts to the latest pickup trucks and SUVs.
2. 'Smokey and the Bandit' Trans Ams Steal the Show
The Classic Car Corral, hosted by Fort Worth's local CBS affiliate, will feature several models of the classic Pontiac Trans Ams that appeared in the 1977 film, "Smokey and the Bandit." An ode to the film's 40th anniversary, the models will include a Pontiac police cruiser modeled after the car driven by Jackie Gleason's Sheriff Buford T. Justice in the movie.
The classic-car display will showcase autos from every decade, Jones said. People's Choice Award polling will allow guests to cast a vote for their favorite vehicle.
3. 2018 Luxury Models
The Karma Revero will grace the showroom along with other aspirational models, including the BMW 530, the Land Rover Discovery and Range Rover Velar, and the new Mercedes-Benz E-Class cabriolet. Other new luxury models making appearances at the show include the Lincoln Navigator and the Lexus LC 500.
4. Holiday Fun for the Family
Santa Claus will be joined by a yet-to-be named superhero character from 11 a.m. to 3 p.m. Saturday. Auto-show guests can get in the holiday spirit by bringing books to donate to local foster children through the charity Packs With Purpose.
5. The Aftermarket Expo
Check out customization demonstrations from local, regional and national customizers, who will showcase a variety of aftermarket customization options for cars, trucks and off-road vehicles.
's Editorial department is your source for automotive news and reviews. In line with 's long-standing ethics policy, editors and reviewers don't accept gifts or free trips from automakers. The Editorial department is independent of 's advertising, sales and sponsored content departments.