— Cars continue to get more and more complicated, adding technology and features at a rapid pace. My current test vehicle is a Genesis G80 Sport, and on the center console alone, there are 37 buttons and five rotary dials (including one multimedia controller). And that doesn't even include the various functions found in the touchscreen above, either. Making sense of all these features can be a headache, but Genesis is releasing a new solution called the Genesis Augmented Reality Manual — or Genesis Virtual Guide for short.
Get 2017 Genesis G80 DetailsFind a 2017 Genesis G80 Near You
Hyundai released a similar app for the Sonata back in 2015, but this new app is more robust. It adds augmented reality and virtual reality capability and will cover the entire Genesis lineup. Right now, the app only supports model-year 2017 Genesis vehicles, but Genesis says the 2018 models will be added later this year.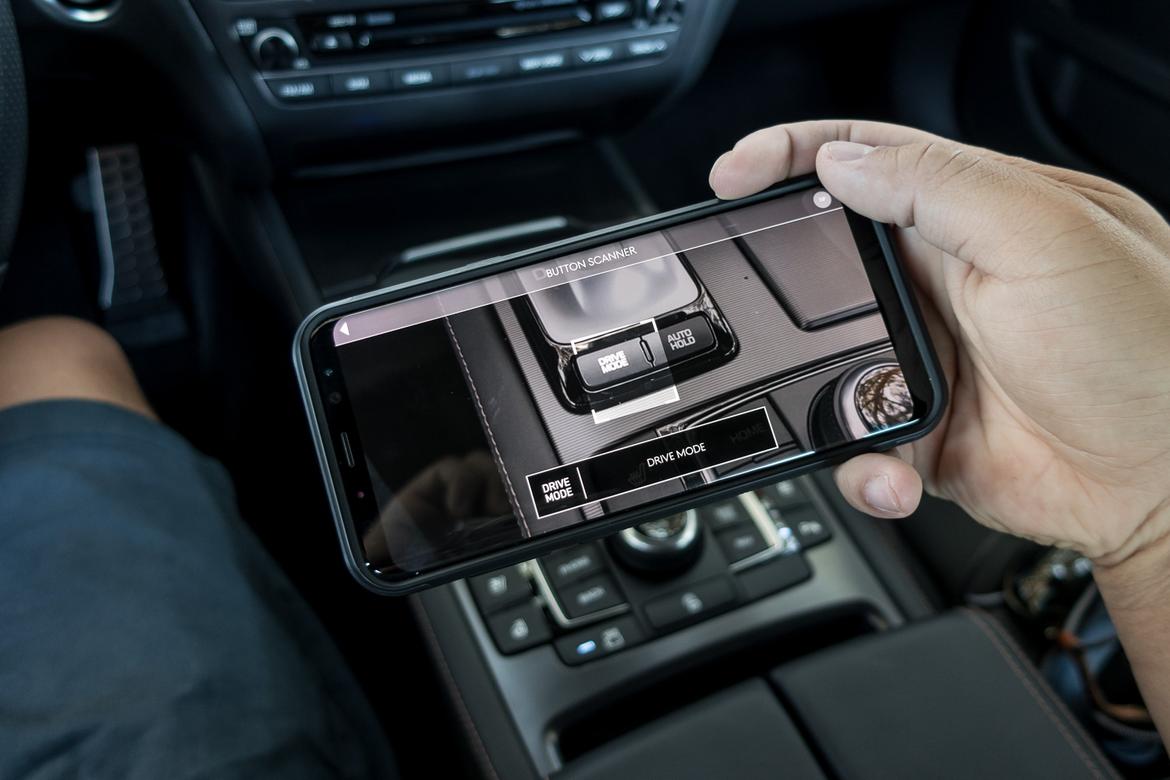 As it so happens, I have a 2018 Genesis G80 Sport in for testing, and while that model is not currently included in the app, it has many of the same buttons and features, so I was able to test out a few of the Virtual Guide's capabilities.
The app will ask you to select the details and trim level for your G80 or G90. Then it opens to a home screen that offers four choices: Used Engine , interior, exterior and instrument cluster. For the Used Engine and exterior sections, guidelines will appear to show you where to frame the car, and after you take a picture, icons will appear to show you the different details. This is helpful in the Used Engine compartment, where small dots will appear to highlight different spots like the air filter, Used Engine oil dipstick or the fuse box.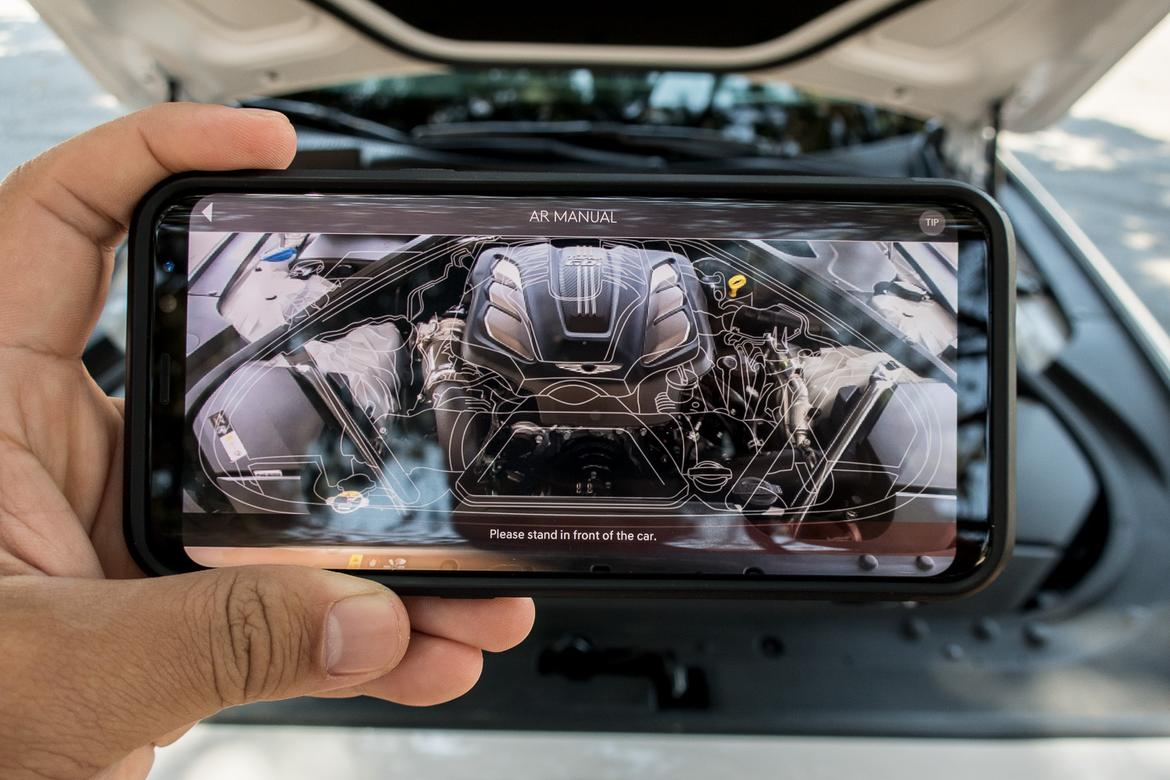 Clicking on an icon opens up a YouTube video that explain how to use or replace small parts, helping owners to perform routine maintenance and checks. If you don't want to use the AR functions, you can simply choose to use a "Pictorial Index," which will also display the icons over a standard photo from Genesis.
The interior is slightly different, adding a button scanner function that allows the user to focus on one control. Clicking on that control opens up a YouTube video that explains its use. The interior also has a 360-degree VR view and a picture index of its own, as well.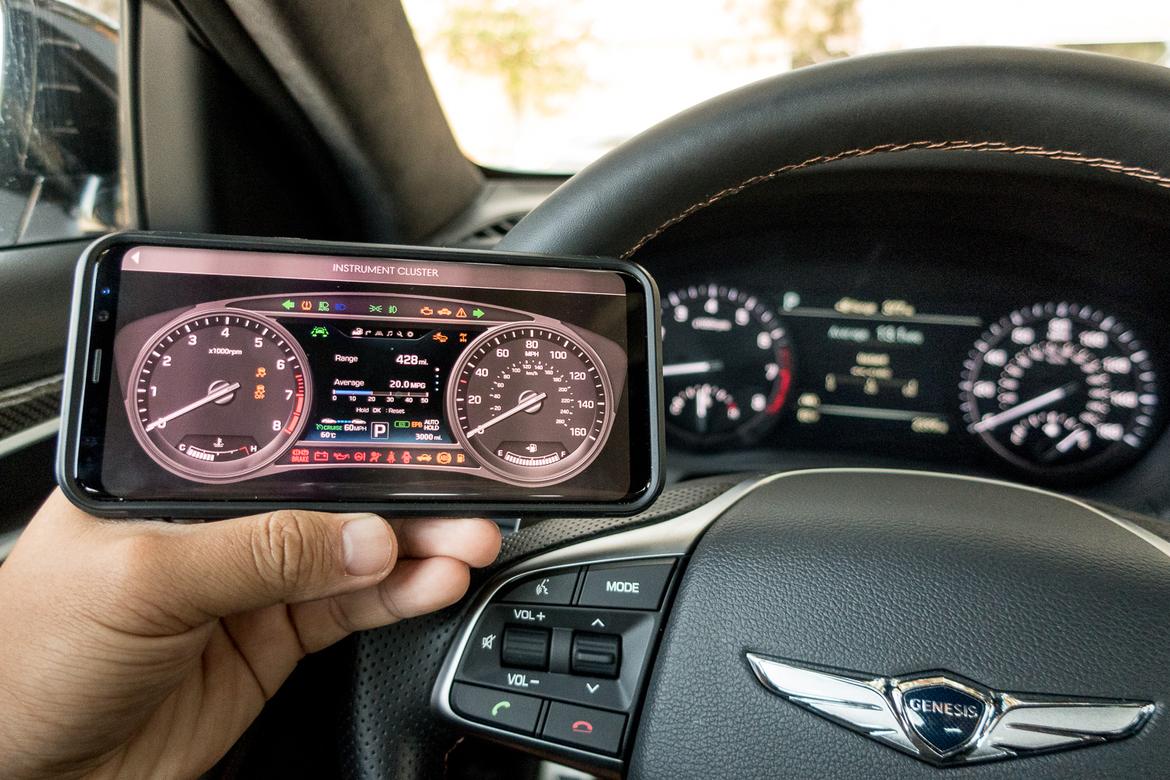 The AR/VR functions are a cool party trick, but using the picture index is still the fastest way to use the app for all three of the aforementioned areas. This is also evidenced by the app's final section, the instrument panel: Since there are no word labels on the warning lights that can appear behind the wheel, the app is very useful here to translate. There are no AR or VR features here, just a display of each of the warning lights, and clicking on each brings up a short explanation of what they mean.
This app reminds me of our feelings on the proliferation of touch panels and controls in vehicles, which we've found difficult to use. The Genesis Virtual Guide is a nice glance into the future, but I was happy to find that it has retained the easier-to-use parts from the past, too.