— I enjoyed the hell out of my week with the 2017 Porsche 911 Carrera, as you might expect. It came with an extra-loud Racing Yellow paint job, a seven-speed manual transmission and a sport exhaust system that translated throttle inputs into burbles and crackles that tickled me to no end.
Get 2017 Porsche 911 DetailsFind a 2017 Porsche 911 Near You
The performance put out by the 911 Carrera matched its lofty $97,100 price tag; it drives pretty much flawlessly. But it was also surprisingly missing a few things that come standard on cars at much lower prices.
That's how I found myself sifting through the cluttered abyss that is the floor of my closet trying to find an auxiliary audio cable because the multimedia system (which we should note is new for 2017) didn't come with Bluetooth audio streaming. To listen to a podcast, I'd have to find an aux cable, which I don't carry around with me anymore — since every other car I've tested this year hasn't needed one. In fact, the last vehicle that I can remember testing that didn't come with Bluetooth audio streaming was a Ram 1500 work truck that also had crank windows.
Porsche's a la carte approach to options means that you can spend nearly six figures on a 911 and be missing a few features that one could reasonably expect on a car that costs that much. Here are a few things the 911 Carrera was missing:
Push-Button Start
To turn the 911 Carrera on means inserting the key and turning — and remember, Porsche puts the keyhole on the left side of the steering wheel. This is in part a traditional thing for them; even on the Panamera, which doesn't require you to put the key in, there's a small stalk you turn to start it instead of a button as found in other automakers' cars.
I should also note that the car is missing keyless access, so there are no sensors on the doors that you can tap to lock or unlock the car.
Advanced Safety Features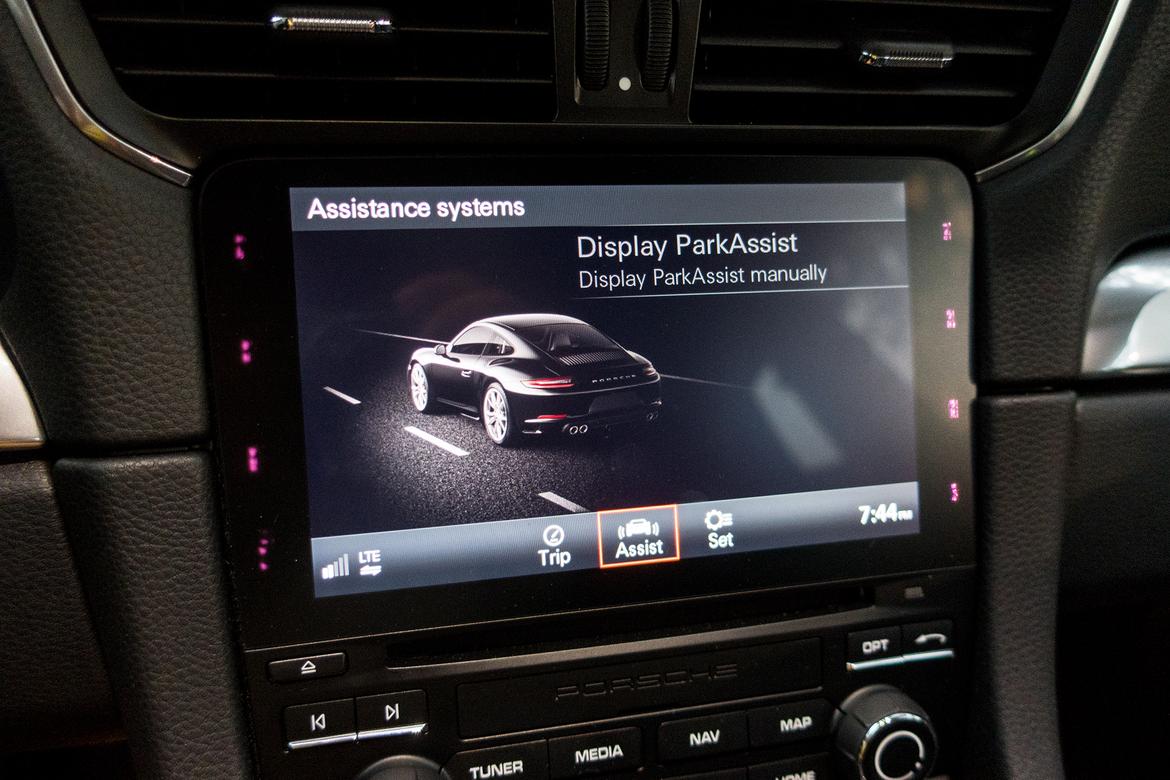 Standard safety features include front and rear parking sensors as well as a backup camera, but it pretty much stops there. Adaptive cruise control with automatic forward emergency braking can be added for $2,490 on models with the automatic transmission, and blind spot warnings are also available... which brings us to the end of the list of available safety equipment.
No lane keep assist, no traffic jam assistance (the adaptive cruise control only works down to 19 mph) and no other autonomous driving features all conspire to put the 911 Carrera behind the curve for other cars in this class and price range.
Bluetooth Streaming Audio
The thing that got me about this omission is that you couldn't fix it even if you wanted to. An upgraded multimedia system isn't even offered on the 911 Carrera; the best you can do is a better sound system with more powerful speakers. There's a USB port and Apple CarPlay is present, but I'm an Android guy — that left me with no recourse to fight through Los Angeles traffic other than to find my old cable (see closet situation above).
Power Seat Adjustments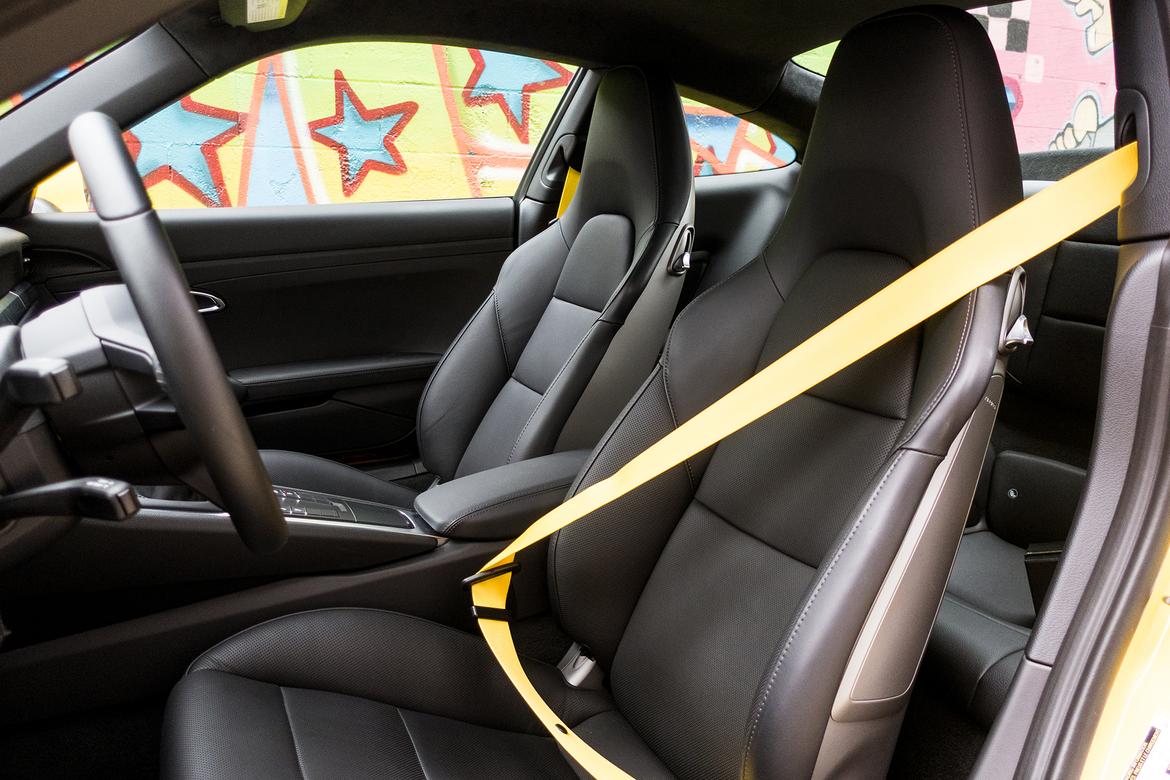 The four-way powered sport seats, an $800 option, include power adjustments for tilting the seatback forward and back as well as raising and lowering the whole seat, but to slide it forward and back required pulling a handle beneath the seat. Not a great annoyance, but a strange omission nonetheless.
Ultimately, none of these features' absence bothered me more than I enjoyed driving the 2017 911 Carrera around. I did miss out on listening to a podcast that day, but the sport exhaust provided a lovely soundtrack nonetheless. My biggest issue isn't that the aforementioned features are missing, but rather that in most cases they're not even available, as is the case with the Bluetooth audio, although I'd also wish for more advanced safety technology.