As promised, Volkswagen will continue to offer the previous-generation Tiguan SUV alongside the redesigned, bigger 2018 Tiguan in a simplified value edition. The transition model is branded the 2017 Tiguan Limited and will start, in front-wheel-drive form, at $22,860 including an $865 destination.
Get 2018 Volkswagen Tiguan DetailsFind a 2018 Volkswagen Tiguan Near You
That slides into the lineup substantially lower than the entry price for the redone 2018 Tiguan. The base S model starts at $26,095 with $900 shipping, $850 more if you select the safety tech package with a front collision system with automatic emergency braking.
The Limited will have just one trim with cloth seats and limited options: all-wheel drive ($1,975), 17-inch aluminum-alloy wheels ($495; steel 16s are standard) and a Premium Package ($1,295). The Premium Package includes a lot of things mainstream SUV buyers might expect, such as cruise control, a proximity key with push-button start, a leather-wrapped steering wheel, a cargo cover, roof rails and an upgraded media system with 6.33-inch touchscreen (a 5-inch screen is standard), high-definition and satellite radio, the ability to pair two phones simultaneously, and Apple Carplay and Android Auto smartphone integration.
The new Limited's 2017 model-year designation is a bit confusing given there already was a full-line 2017 VW Tiguan. It could indicate the Limited will be a transition model with a short shelf life. But a VW spokesperson told today that the goal is offering VW shoppers more choices and that a decision to continue with a 2018 Limited on the old platform has yet to be made.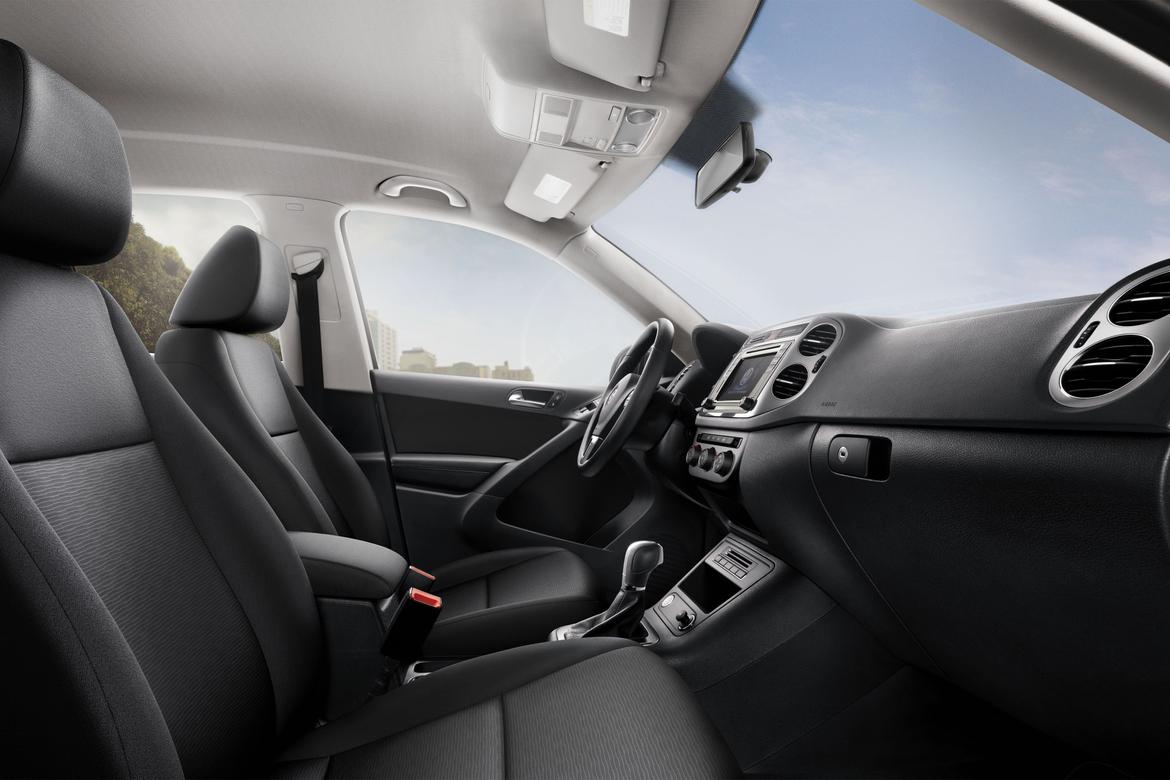 That strategy of continuing a previous-generation version for a time alongside a major redesign of a model has been used by other automakers as well, including, in recent years, the Nissan Rogue Select and Chevrolet Malibu Limited.
The old Tiguan had been a niche product in the market, a bit smaller and pricier than other compact SUVs, but it established a following and sales ticked up in 2017. The Limited pairs the compact, urban-friendly size with lower pricing.
The Limited is about 11 inches shorter, at 174.3 total, than the redesigned Tiguan, which even offers a third-row seat. The Limited carries over its 200-horsepower, turbocharged 2.0-liter; that's 16 hp more than the new-generation model. But it's EPA-rated a relatively low 20/24/22 mpg city/highway/combined on premium gasoline versus 22/27/24 mpg on regular for the new model.