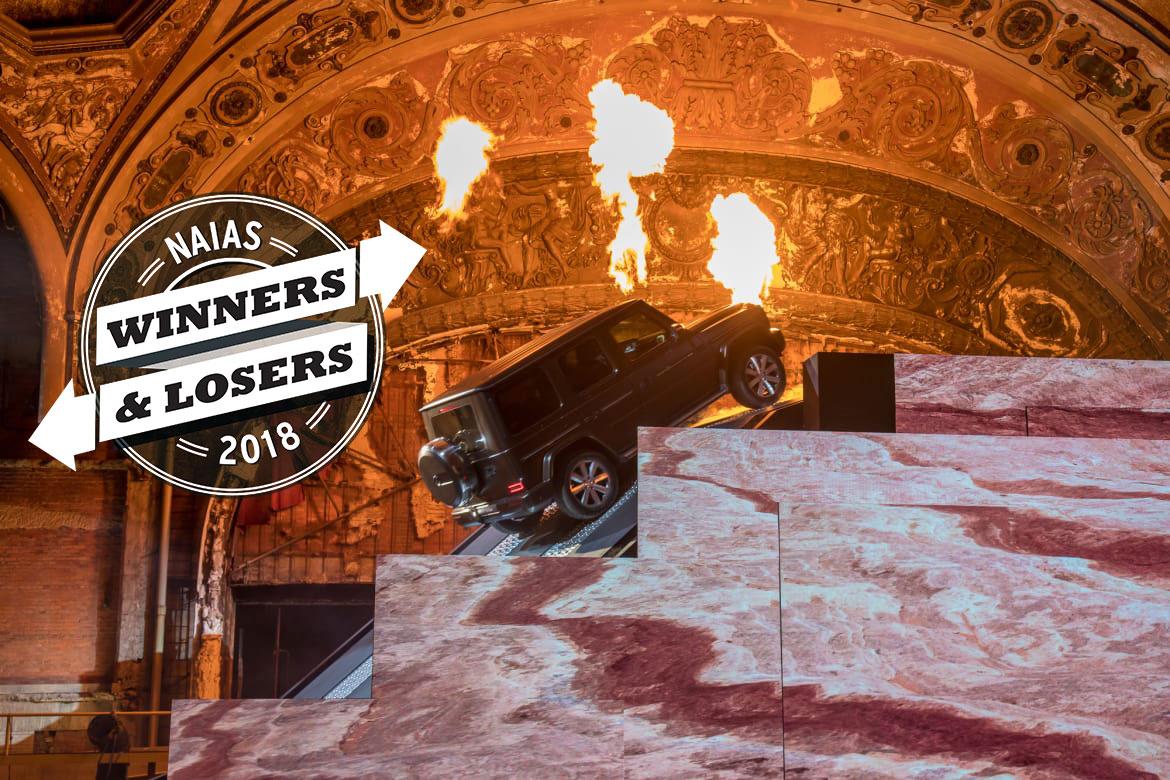 More than any show in recent memory, the 2018 North American International Auto Show in Detroit has been about trucks. And not crossovers, those car-based SUVs that everybody is buying these days — actual pickup trucks and off-road SUVs. You'd think this was the State Fair of Texas given how many new trucks we saw this week.
Related: More 2018 Detroit Auto Show Coverage
But it wasn't entirely cargo haulers, rock crawlers and towing vehicles. We saw plenty of new sedans, too, despite that category's waning public interest. Hey, not everybody wants a truck — but after seeing some of our picks for winners and losers this year, you just might want one yourself. Here's what we thought of the top 10 new models from the Detroit auto show.
2019 Acura RDX Prototype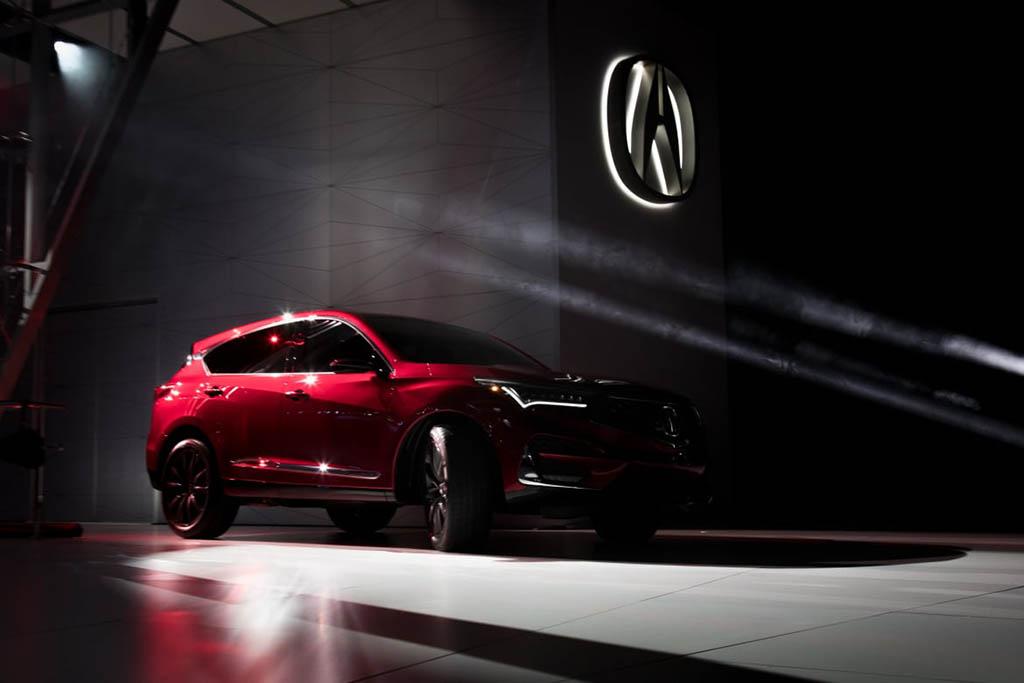 Aaron Bragman: Winner
I'm calling this a winner, as the interior finally feels like a proper luxury vehicle and not just a warmed-over Honda. But I'm also putting Acura on notice: Adopting a Lexus-style trackpad controller for the multimedia system is a massive step backward. It had better work far better than Lexus' unit or these guys are doomed.
Fred Meier: Winner
The multizone touch control works! Who knew? I need to try it on the road, but it's more refined than a trackpad — and not like the Lexus at all. And the RDX's classy style, new turbo 2.0-liter Used Engine and real luxury interior should give those Lexus two-row SUVs a run.
Brian Wong: Winner
Yes, a touchpad usually means automatic loss — but this controller isn't the same as a touchpad on a laptop. There's no cursor to follow around, which limits distraction, and the smarter menu design goes a long way. Added style and new technology makes it a win for me.
Mike Hanley: Winner
The exterior styling copies a lot of Mazda design cues and I'm not sold on the new multimedia interface, but Acura's trapezoidal grille works well here in a way it hasn't on other Acura models.
2019 Chevrolet Silverado 1500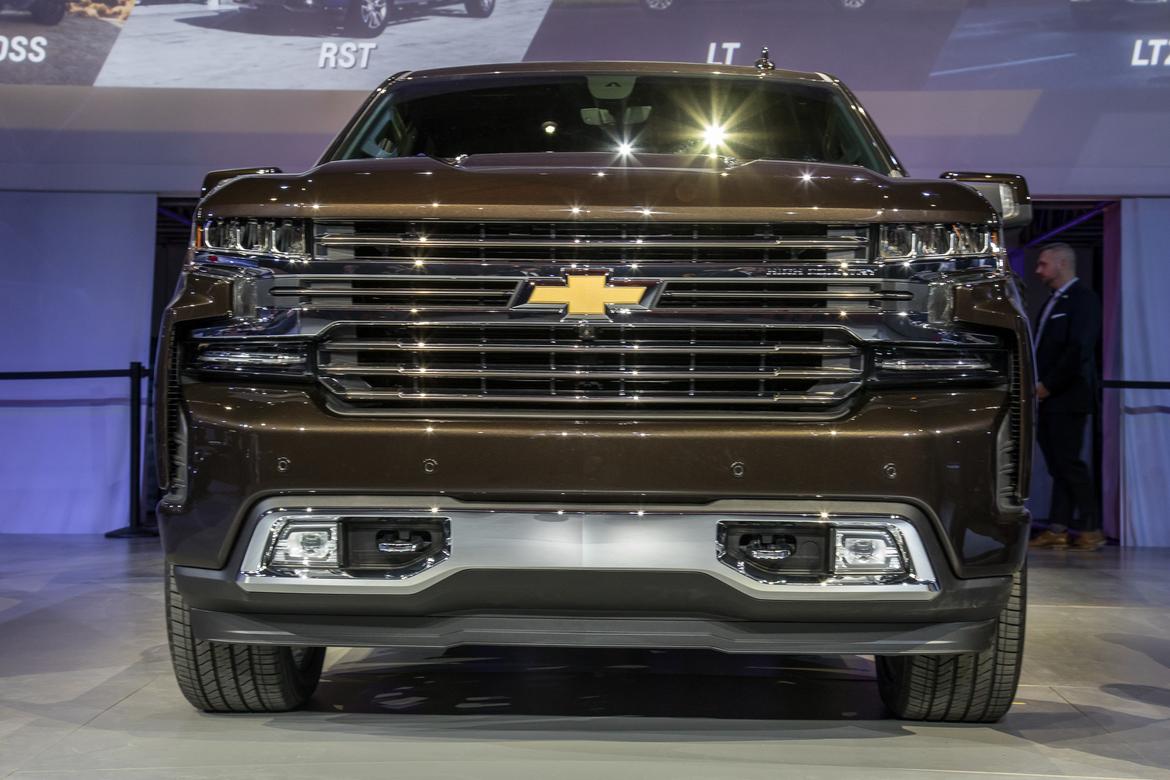 AB: Winner
The Chevy wins on its exterior looks, which are polarizing in pictures but really work well in person. That interior, however, needs further upgrades — thank God Chevy fixed the steering-wheel placement, but now it's time to spend a little money and actually include truly premium materials in the luxury models.
FM: Winner
This is one handsome truck. However, Aaron is right that at the prices of today's luxury pickups, we should see more actual luxury inside. Still, it's a straightforward, no-nonsense cabin. And access to the rear seat in the crew cab is much easier.
BW: Loser
I agree with both of my colleagues. At the prices for today's luxury trucks, we should see more actual luxury inside, but you don't get that with the Silverado (especially up against the 2019 Ram 1500 that also debuted in Detroit). I had trouble telling the difference between the updated cab and the older cab, and that's a problem.
MH: Loser
I was looking forward to seeing the Silverado's new exterior in person because the photos made it look quite interesting, but viewing it on the show floor was a letdown; the sheet metal's creases and curves weren't very evident, resulting in a slab-sided look. Like the others said, the interior's not a lot different than that of the outgoing truck; the redesigned Ram just overshadowed it.
2019 Ford Ranger
AB: Winner
While I'm a little disappointed that Ford didn't go further in updating the Ranger before bringing it to America (it's largely the same model we've seen on sale globally since 2011), what Ford did bring is tasty, stylish and a welcome addition to the market.
FM: Winner
It's late to the party for sure, but it's also a proven commodity globally. And it's a good-looking truck with a usable crew-cab rear seat and a state-of-the-art 10-speed transmission.

BW: Winner
Love that 10-speed in multiple applications (the F-150 and Mustang, for example), so I'm excited to see it here, as well. This mid-size pickup class feels like it's gotten a bit stagnant during the past few years, so having Ford back to shake things up is welcome. If a Raptor version of the Ranger shows up, someone come get me because I may pass out.
MH: Loser
This Ranger might be new to the U.S., but it doesn't look much different than the one overseas markets have had for years. At a show without other significant truck debuts, it might have had a better chance at standing out, but it got lost at this truck-centric event.
2019 Hyundai Veloster, Veloster N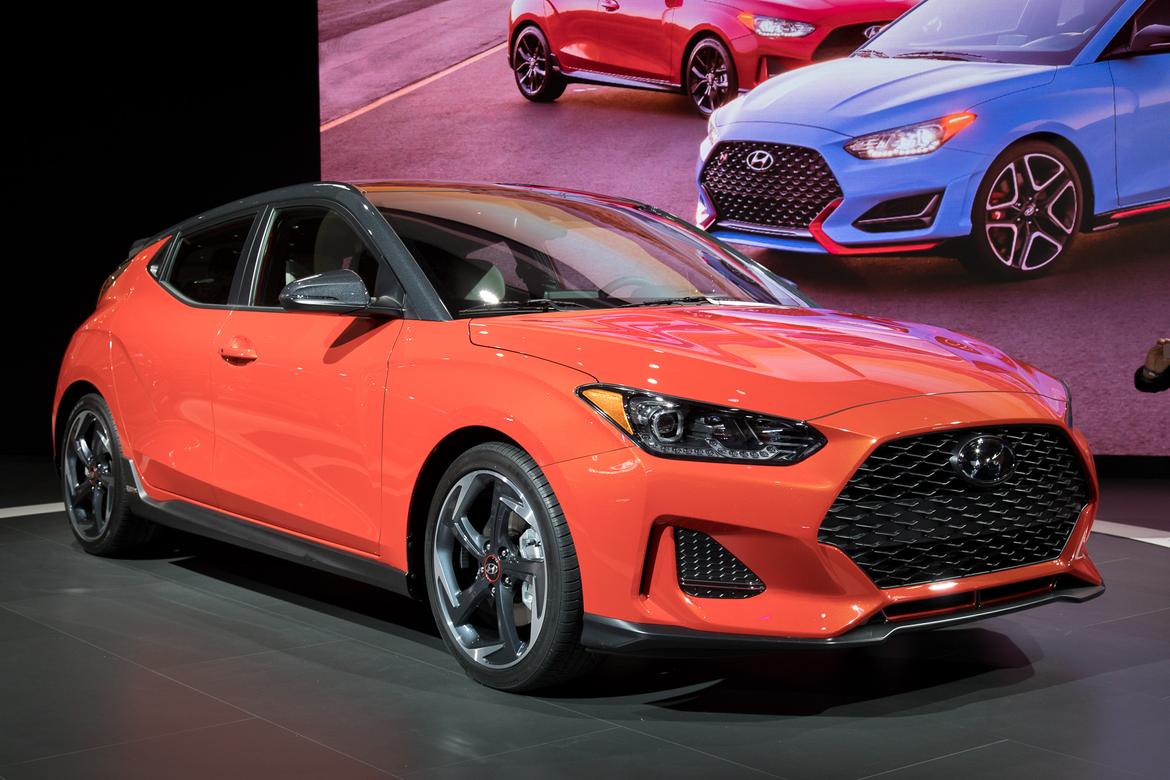 AB: Winner
I've always liked the Veloster, and now Hyundai's given me more reasons to like it. Styling has improved, powertrains have improved and handling should be better too. I just wish it had some headroom ... any headroom, really.
FM: Winner
The Veloster is a favorite for me, too, and at 6 feet 2 inches, I found room for my head. And how refreshing that an automaker still is willing to make something different. The redone Veloster — the new go-fast N, in particular — is better-looking and still endearingly weird.
BW: Loser
I agree about the weird part, but not the endearing part. I found the previous Veloster to be one of the most over-promising and under-delivering vehicles around, even in its most aggressive trims. The addition of the N is promising — that Used Engine should give the Veloster some sport cred, finally. But until I drive one and it puts a smile on my face, it's gonna be a loser for me.
MH: Loser
It still has one door on the driver's side and two on the passenger side, but this small hatchback's styling looks surprisingly ordinary in person. The new high-performance N version is interesting, but its styling isn't radically different. Like the Sonata and Elantra before it, the Veloster's styling has been watered down.
2019 Jeep Cherokee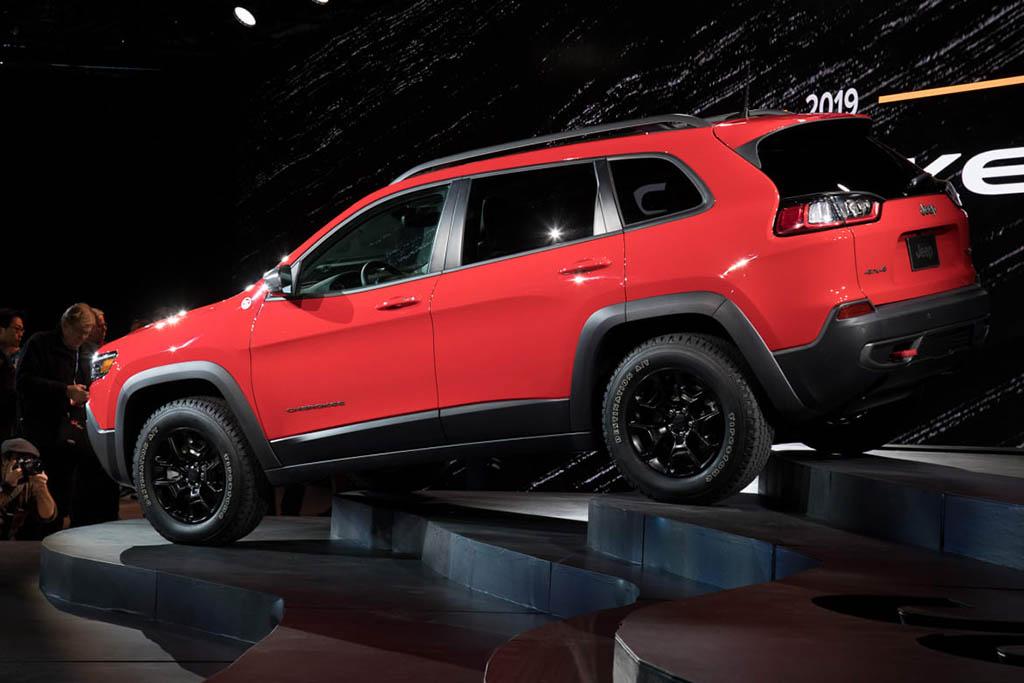 AB: Winner
It looks so much better with its new nose job — it no longer looks like a predator SUV is consuming a screaming SUV beneath it (look at the old Cherokee's face and you won't be able to unsee it).
FM: Winner
More than a nose job, a whole face-lift (make me look like a Jeep!). But the clincher for me is the new, lighter 2.0-liter turbo producing about the same horsepower and more torque than the V-6.
BW: Winner
That 2.0-liter turbo might be a game changer. There aren't many compact SUVs that are fun to drive, and that Used Engine could make the Cherokee one of them. The fact that the Used Engine will also be available on four of the Cherokee's five trim levels means that the fun won't be limited to the top of the lineup.
MH: Loser
It's rare when a styling face-lift works well, and the freshened 2019 Cherokee isn't the exception to the rule. Jeep's attempt to bring the Cherokee back into the brand's design fold has created a bland, boring look for the once-distinctive SUV. Bring back the predator!
2019 Kia Forte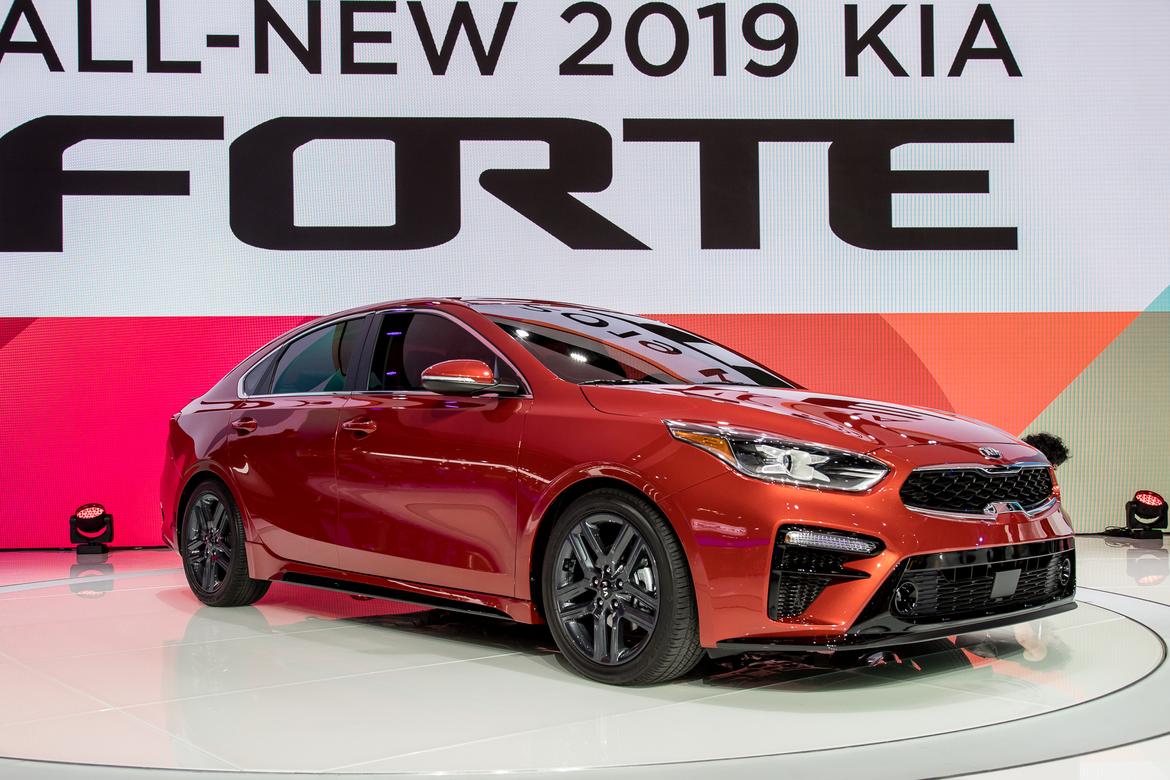 AB: Winner
I liked the new 2019 Volkswagen Jetta ... until I saw the new Forte. It looks longer and lower than before, and the stylish, high-quality interior looks lifted straight out of a Mazda (that's a good thing).
FM: Winner
It has Stinger-inspired looks and an interior that's a tasty step up for Kia (if not quite to Mazda levels), plus a mileage boost to challenge the heads of the class. However, you pay a price for that Stinger style in a smaller car when it comes to getting in and out. Entrance and exit require some contorting for both the front and rear seats.
BW: Winner
The Forte has grown, not just literally, but it looks more mature. The old Forte was designed to be anonymous; this one stands out a bit more and the added dimensions pay dividends for backseat passengers especially. It's also got a standard 8-inch touchscreen, quite a feature for a car in this class and price range.
MH: Winner
The Forte doesn't have the same visual presence as the brand's Stinger sports sedan, but it is stylish, and its comfortable interior has a premium feel.
2019 Mercedes-Benz G-Class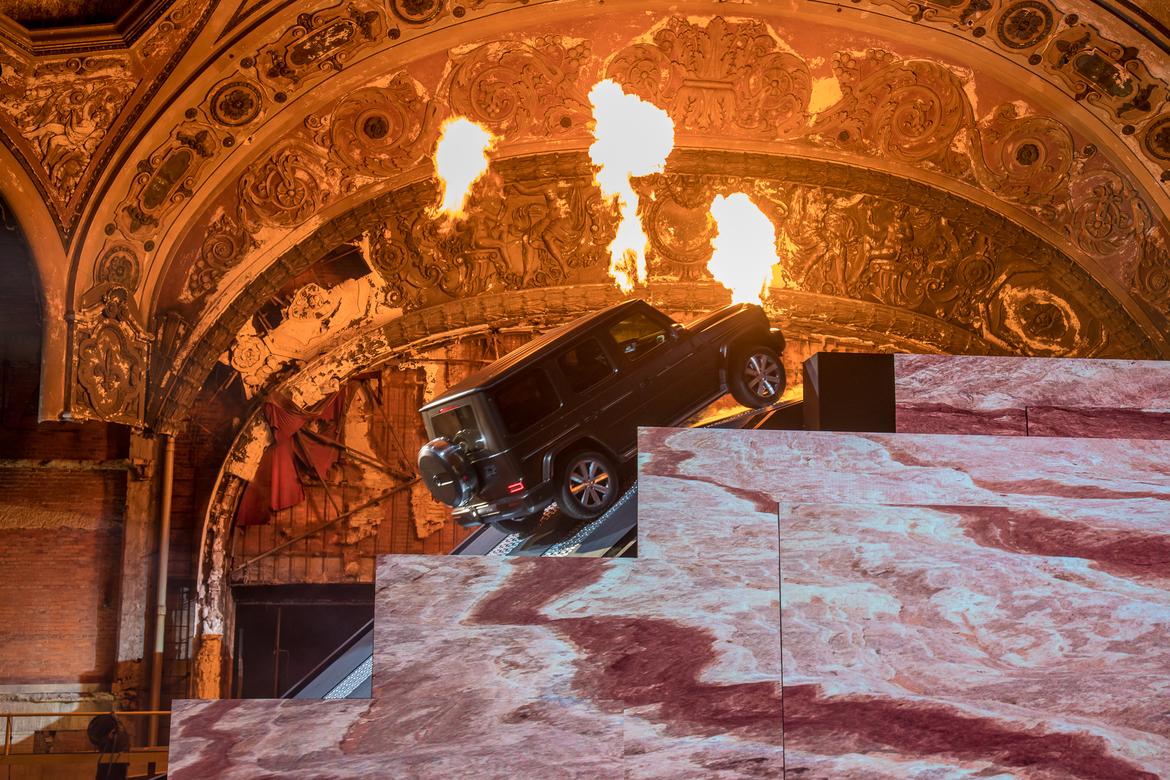 AB: Winner
The last G-Wagen was far more expensive than it looked like it ought to be. Not so with this new one — the improvements through and through have put this thing in solid Range Rover competition, creating a vehicle that's now only 75 percent throwback instead of 90 percent.
FM: Winner
Modernizing an icon is hugely risky in this price stratosphere, where buyers have lots of choices and the dollars to make them. The statement a G makes is as important as the off-road chops few will use, and Mercedes-Benz pulled it off: The G is at once the same and thoroughly improved.
BW: Winner
This, along with the Jeep Wrangler, should be the roadmap for updating icons going forward. The new G-Wagen has the same look and feel on the outside that people are going for, but a thoroughly modern interior with ultra-luxurious features and materials. Sitting in the driver's seat of the G-Wagen, I felt like a king.
MH: Winner
Redesigning a vehicle like the G-Class is a fraught endeavor, but Mercedes managed to avoid the pitfalls by keeping the SUV's squared-off styling while adding a luxurious, modern interior befitting the its stratospheric price.
2019 Ram 1500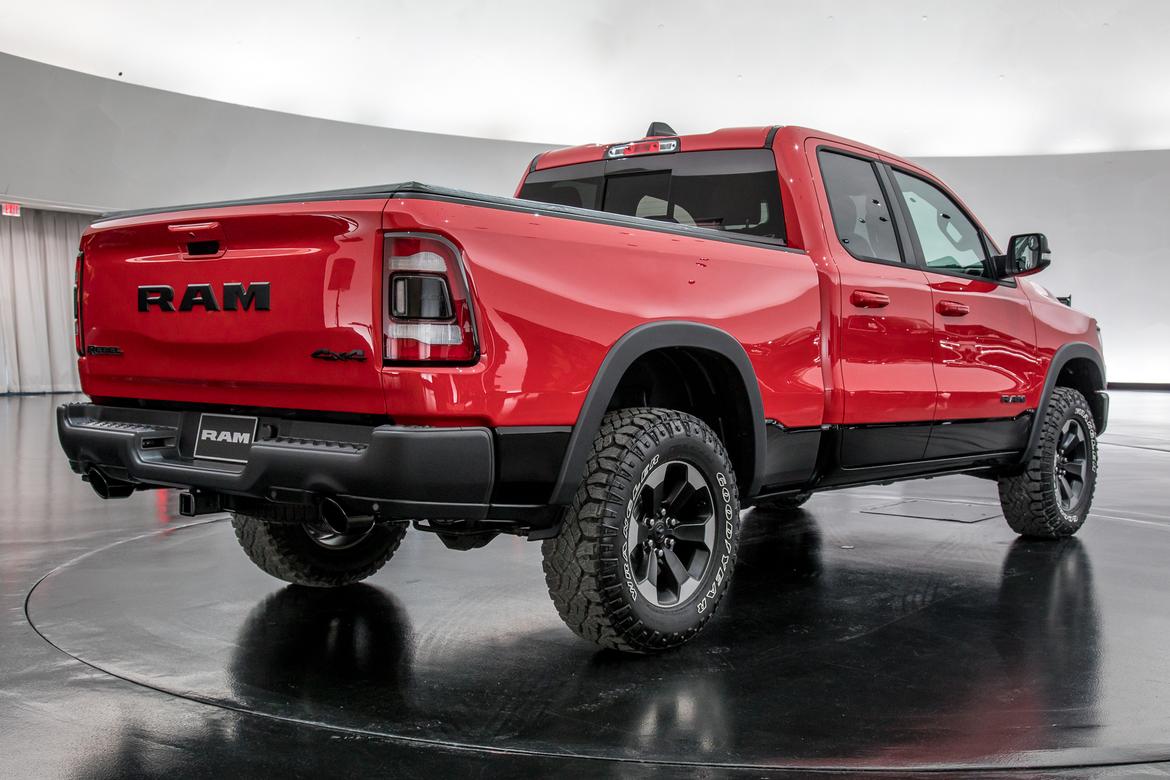 AB: Winner
No, it's not as boldly styled as the Chevrolet Silverado 1500 — but it's still a fresh face, and that interior is an absolute home run for Ram. Combine that with hybrid-assist powertrains, the best multimedia system in the business and improved capabilities, and if feels like Ram did more homework than Chevy this year.
FM: Winner
I completely agree on the interior. There's impressive attention to detail with a big payload of little improvements. The Ram moved to the head of the class in multimedia, but I was most impressed by application of advanced 48-volt mild-hybrid tech.
BW: Winner
Ram came to play this year in Detroit; the truck has been thoroughly overhauled. Powertrains are now more advanced, the screens are bigger and the materials are better. I was growing impatient waiting for the Ram 1500's redesign, but it was worth the wait — and put up against the Chevy, the Silverado gets the horns.
MH: Winner
The redesigned Ram 1500 has given up much of the big-rig styling that's defined the truck for years, but the sleek exterior is modern and the truck is still instantly recognizable as a Ram. The new interior impressed, too.
2019 Toyota Avalon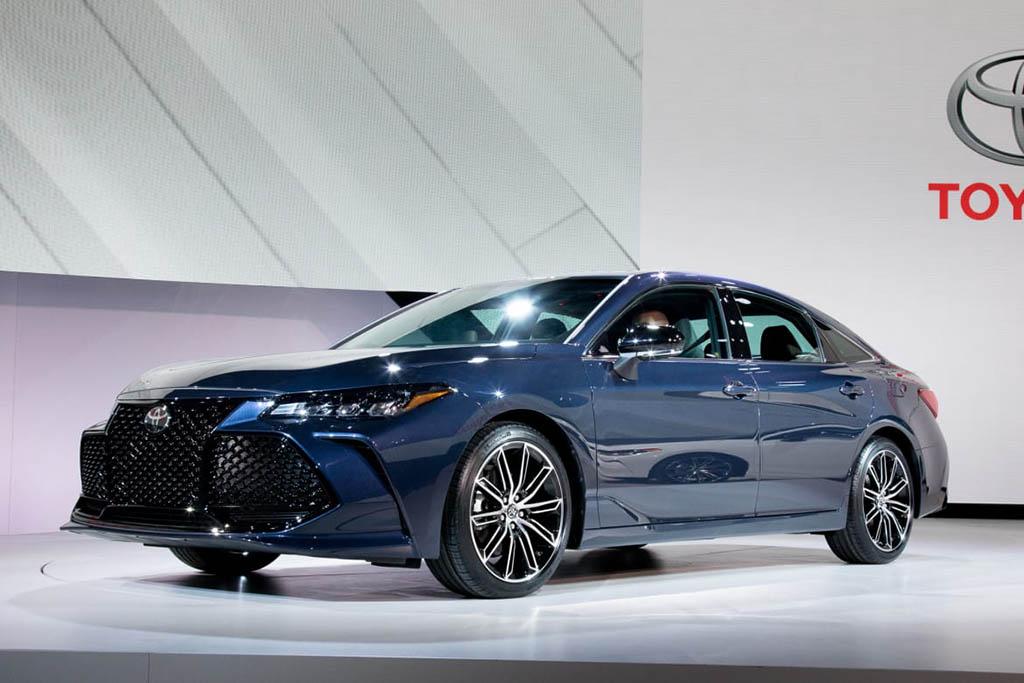 AB: Loser
This one confuses me. In a dying segment (big sedans are not long for this world, thanks to the crossover craze) with solid if dwindling sales to older clientele, Toyota decides to revamp its Avalon for one last go — as a wildly styled, high-tech spaceship. Who exactly is the target market for this thing?
FM: Loser
It's a really nice Camry inside, but so is the actual new Camry that's not that much smaller. The styling is a mess (that grille!) and it's a dinosaur in a dinosaur segment.
BW: Winner
We have railed against Toyota for not including third-party smartphone integration and connectivity in its cars, but finally the automaker caved with the Avalon: Apple CarPlay and Amazon Alexa integration are along for the ride. I actually like the grille, and though this is an interesting first application for a Toyota adaptive suspension, I'm curious to see how it pans out.
MH: Loser
Like Fred said, it's not significantly roomier than a Camry, even in the backseat, and the design now seems extreme for the sake of being extreme.
2019 Volkswagen Jetta
AB: Loser
About the only thing that impressed me on the new Jetta was the wild orange pearlescent paint one of the display models was wearing. The interior still feels cheap (kill the vinyl seats already!), the stance is odd (I can fit my fist between the tire and the top of the wheel well) and the styling update is tepid at best.
FM: Winner
I can't argue with most of that criticism, but compromises are the nature of mainstream compact sedans, and vinyl's not a bad mix with kids. In its favor, the new Jetta no longer looks dumpy, the tech is up to date and for driving manners, I'll take those keys before almost any other in the class.
BW: Winner
The updated Jetta makes it two winners for compact sedans at this show for me, along with the Forte. It boasts many of the same improvements: better styling, more passenger room and updated technology. But the Jetta has an advantage with its 1.4-liter turbo and an eight-speed automatic transmission versus the Forte's continuously variable automatic transmission.
MH: Winner
I thought the cabin was nice, regaining a lot of the premium elements that were lost with the prior generation, and the redesigned Jetta builds on that with easy-to-use technology.
's Editorial department is your source for automotive news and reviews. In line with 's long-standing ethics policy, editors and reviewers don't accept gifts or free trips from automakers. The Editorial department is independent of 's advertising, sales and sponsored content departments.