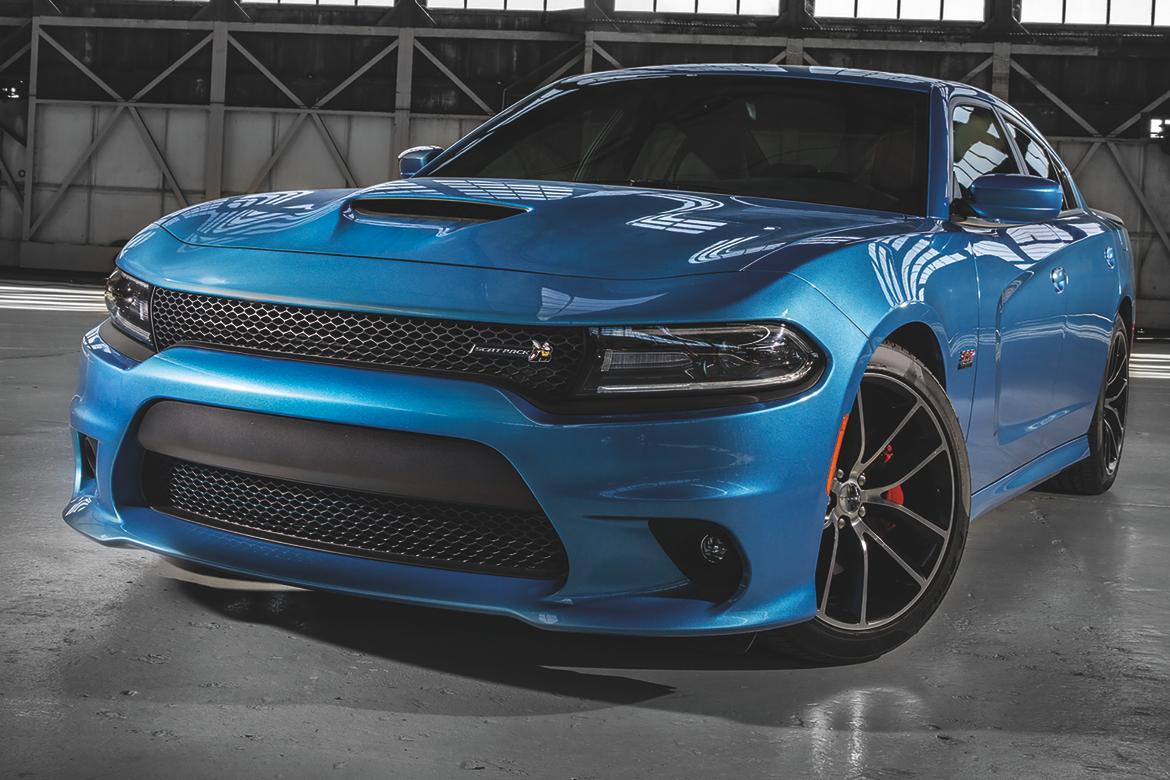 cars may be falling by the wayside as american shoppers turn to suvs and trucks, but dodge has doubled down with its challenger coupe and charger sedan. in fact, it announced this week full details on the refreshed 2019 version of the charger, and it comes with some promising tweaks to an already competent car. but if you're eyeing a 2018 charger ahead of the fourth of july holiday now that the next model year of american muscle is on its way, you might be wondering how much fuel it takes — and how much it costs to fill up.
the charger is a large sedan that plays on its muscle car heritage by offering v-8 models, but base versions come with a 3.6-liter v-6 that burns regular gas (v-8 models require premium or mid-grade) and an eight-speed automatic transmission. given this week's national average for regular at $2.85 per gallon per aaa's daily fuel gauge report on thursday, here is what it would cost to fill a v-6 charger's 18.5-gallon gas tank:
using the national average ahead of the independence day weekend, filling the tank from empty would cost $52.73.
in california, where regular averaged $3.66 to be the highest in the contiguous u.s., that cost would climb to $67.71. in hawaii, where regular led the nation at $3.74, the cost spikes to $69.19.
meanwhile, the cost would drop to $46.44 in south carolina, where regular was $2.51, the lowest statewide average in the country.
rear-drive v-6 models have an epa-combined city-highway mileage estimate of 23 mpg, and awd models are rated at 21 mpg. the difference, the epa says, is that an awd model will use 4.8 gallons per 100 miles, half a gallon more than a rear-drive version.
gas prices have dropped four weeks in a row, but that could soon end because oil prices shot up the past week, setting the stage for more expensive fill-ups. the national average for regular gas was 2 cents lower than a week ago and gas prices have dropped 12 cents over the last four weeks, but u.s. oil prices spiked by more than 10 percent in recent days to around $73 a barrel. premium gas dropped 2 cents the past week to $3.40 nationally, and diesel fuel also was off 2 cents, to $3.16. regular and premium were 60 cents higher than a year ago, and diesel was 71 cents higher.
gasbuddy.com says that is the highest oil has been since 2014 and warns that higher gasoline prices are just around the corner. pump prices also are the highest they've been in four years heading into the independence day holiday, gasbuddy noted.
given the 2018 dodge charger's v-6 and rear-wheel-drive availability, however, purchasing one could pay dividends if an american muscle car is in play for your next purchase.
's editorial department is your source for automotive news and reviews. in line with 's long-standing ethics policy, editors and reviewers don't accept gifts or free trips from automakers. the editorial department is independent of 's advertising, sales and sponsored content departments.