The 2018 Honda HR-V gets the slightest of changes for the new model year: a new paint color option (Aegean Blue Metallic) and a new wheel design with black painted inserts available on EX models and above. Oh, and there's a slight increase in price: $100 to $105 for each trim.
Get 2017 Honda HR-V DetailsFind a 2017 Honda HR-V Near You
The HR-V is still offered in three trim levels: LX, EX and EX-L. The most basic model, an LX with a six-speed manual transmission and front-wheel drive, starts at $20,510; an EX in the same configuration will cost $22,560. Going for the continuously variable automatic transmission to replace the manual is an $800 option, and all-wheel drive (which is only offered with the CVT) is an additional $1,300 on top of that. EX-L models (only offered with the CVT) start at $25,980 for front-wheel-drive variants, with the same $1,300 premium for all-wheel drive. All prices include a $940 destination charge.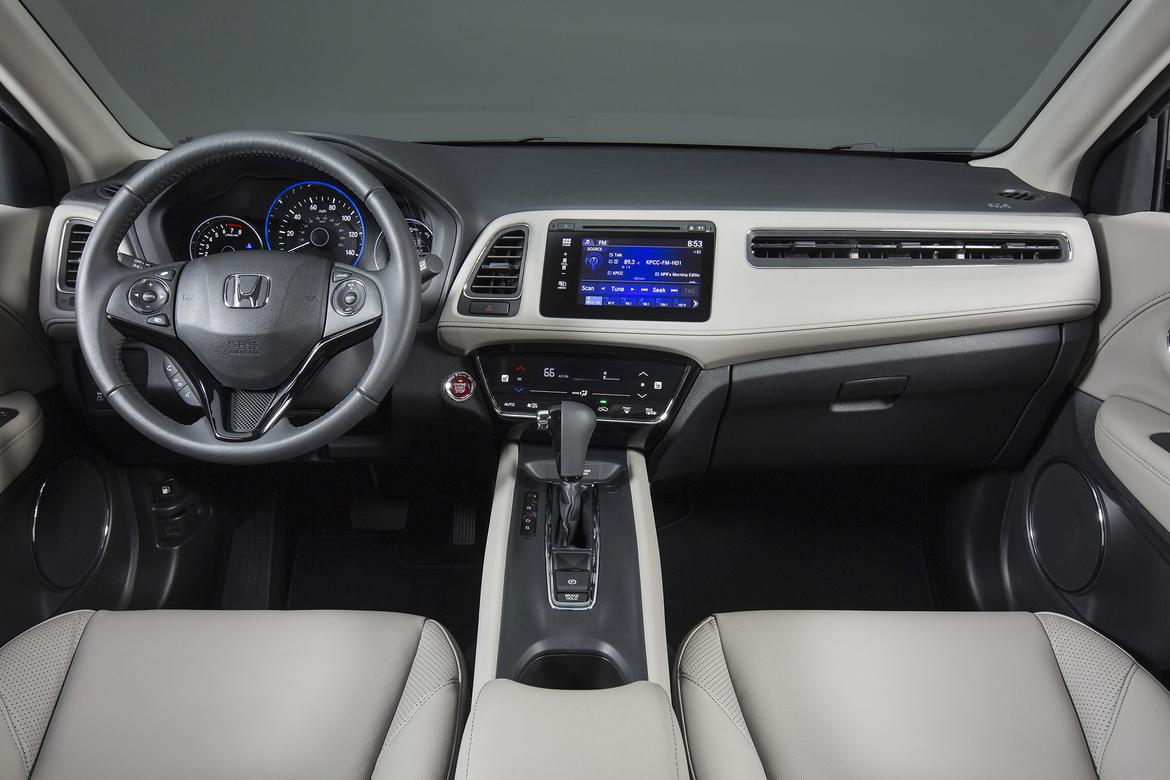 Without any mechanical changes to speak of, EPA-estimated fuel-economy ratings go unchanged. Models with front-wheel drive and the CVT get the best figures at 28/34/31 mpg city/highway/combined, while opting for all-wheel drive drops those to 27/31/29 mpg. HR-Vs with the six-speed manual actually get the worst fuel economy of the bunch at 25/33/28 mpg.
The 2018 HR-V is at dealerships now.