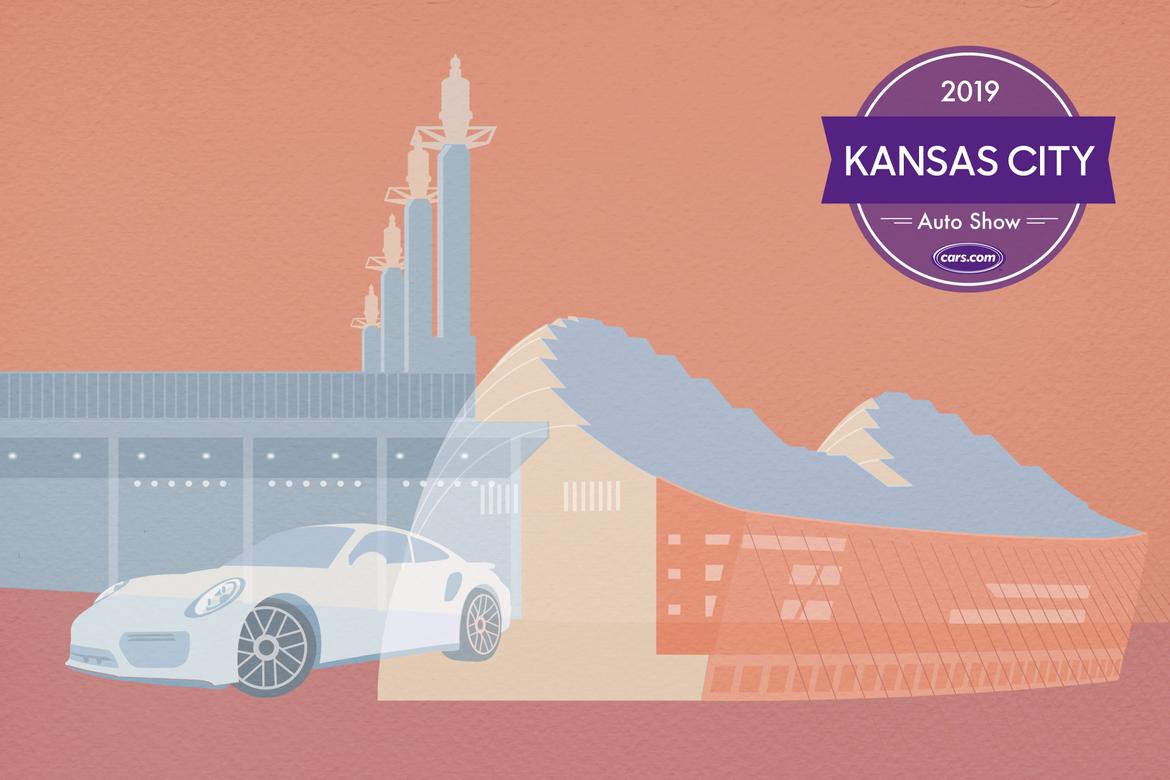 hot take from this born 'n' raised missouri boy: richard branson will never build that virgin hyperloop pneumatic-tube transportation line purportedly capable of propelling commuters between st. louis and kansas city in a half-hour. so as long as show-me state motorists have to keep schlepping all the way across the state on interstate 70 — good luck to you ... gulp! — you're gonna want a decent set of wheels for the four-hour drive. car shoppers on the west end of the cross-state corridor are in luck: the 2019 kansas city auto show kicks off wednesday, and it promises more all-new models than arthur bryant's got brisket.
regional auto shows like kay-cee-mo's offer a primo opportunity to see all the exciting new models that have debuted previously at major shows in los angeles, detroit and chicago as they make their way across the country before going on sale. a couple you'll wanna be sure to check out are the redesigned 2020 ford explorer suv, which bowed in january at the 2019 north american international auto show in detroit, and the all-new-for-2020 jeep gladiator pickup truck, which dominated headlines out of the 2018 los angeles auto show in november — and the list doesn't stop there, not by a long shot.
at very least, the auto show is a decent excuse to check out everything that's going on downtown these days, with the power & light entertainment district, the free electric kc streetcar, the river market and maybe pop over to the 18th & vine jazz district later that evening to hear some music. if you gave up on downtown k.c. a long time ago, it is a completely different place than it was 20 years (even 10 years) ago thanks to a concerted revitalization effort.
the 2019 kansas city auto show opens to the public on wednesday and runs through sunday at bartle exhibit hall in the kansas city convention center, 301 w. 13th st., in downtown k.c. hours are 5 to 10 p.m. wednesday, 10 a.m. to 10 p.m. thursday through saturday, and 10 a.m. to 6 p.m. sunday. general admission is $12; children ages 8-12 get in for $6, and kids age 7 or younger get in free. for more info, visit the show's website.
here are five things you should be sure not to miss at the 2019 kansas city auto show:
1. 2020 ford explorer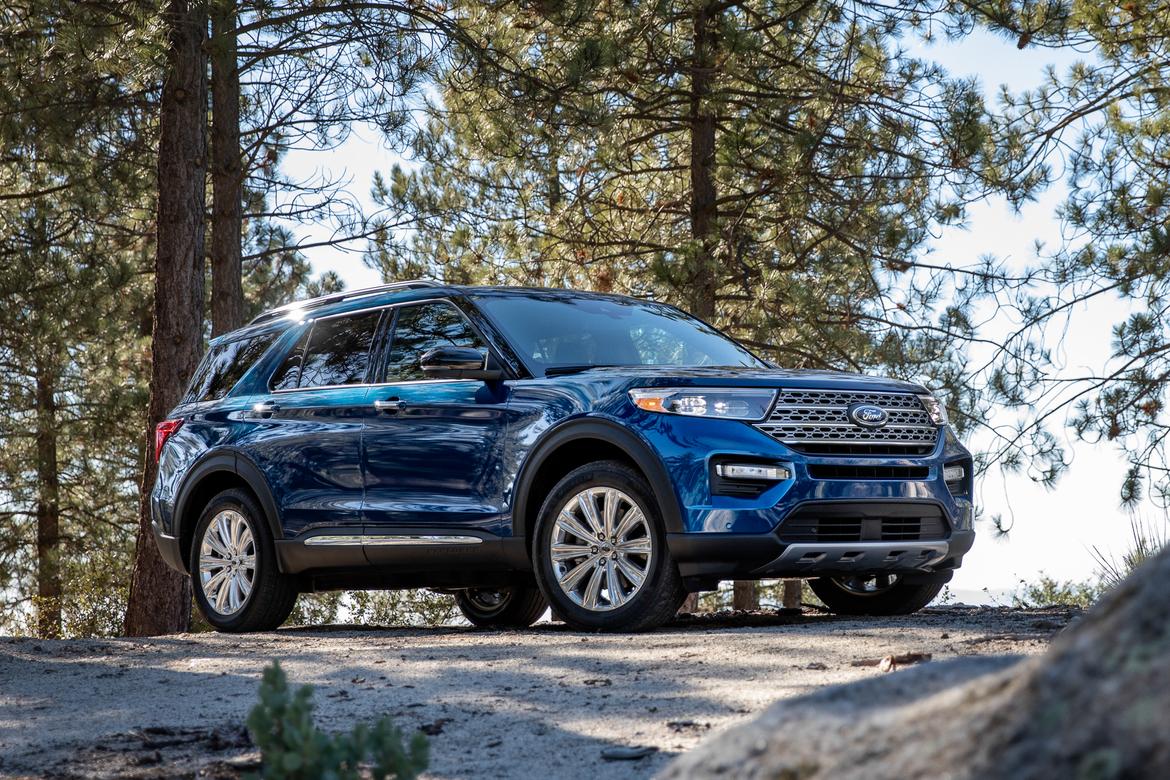 the 2020 ford explorer has proven popular among readers, offering supporting evidence to the automaker's claim of it being the best-selling suv of all time. for 2020, the rear-wheel-drive people hauler is light on exterior updates, but it sits on an all-new platform shared with the ford police interceptor utility and 2020 lincoln aviator. inside, the explorer improves comfort and quality, updates tech, and boasts a cool digital gauge cluster and an optional 10.1-inch tablet-style multimedia touchscreen. see it for yourself come wednesday, well ahead of its summer dealership arrival.
2. 2020 jeep gladiator
after much speculation, conjecture and innuendo over the first jeep pickup truck in the u.s. since 1992 — including since-debunked rumors that it would be the return of the '80s-fabulous scrambler — the 2020 jeep gladiator used its off-road genetic disposition to climb to the highest peaks of excitement at the recent l.a. auto show. the mid-size pickup, which looks like a jeep wrangler with a bed, promises all the utility, capability and detachable-door delight of its suv sibling — but with the ability to haul your other motorized toys in the back. the gladiator is set to go on sale in the spring, so don't miss this opportunity to get up close to one while not under the watchful gaze of an eager salesperson.
3. everything you haven't seen yet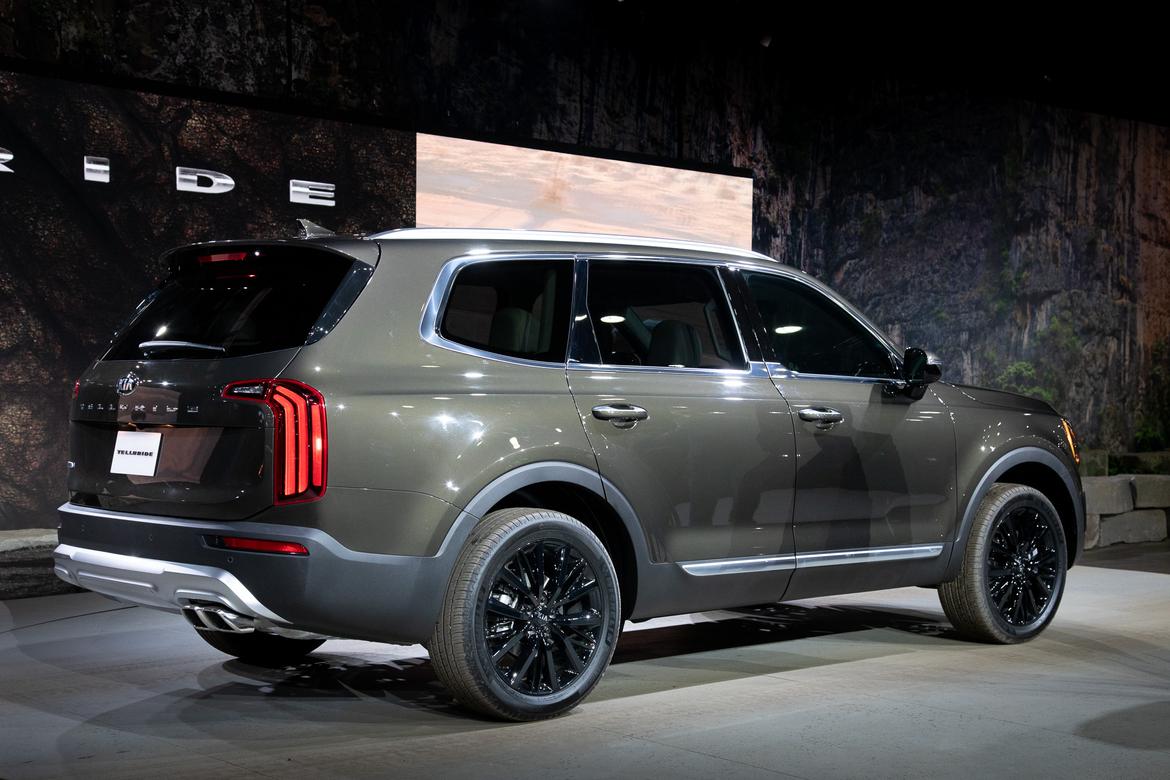 'member when i mentioned the opportunity to catch up on all the new cars, real up-close-and-personal-like? well, i wasn't kidding around. if you're shopping for a brand-new suv or pickup truck — and, let's face it, who isn't, these days? — the auto show is your oyster. in addition to the explorer, can't-miss suvs slated to appear in k.c. include the reignited-for-2019 chevrolet blazer and honda passport, the all-new-for 2020 hyundai palisade and kia telluride, and the redesigned 2020 mercedes-benz gle-class. meanwhile, on the pickup front, the gladiator joins the resurrected-for-2019 ford ranger, as well as the latest versions of the ram and chevrolet silverado pickups.
4. test drives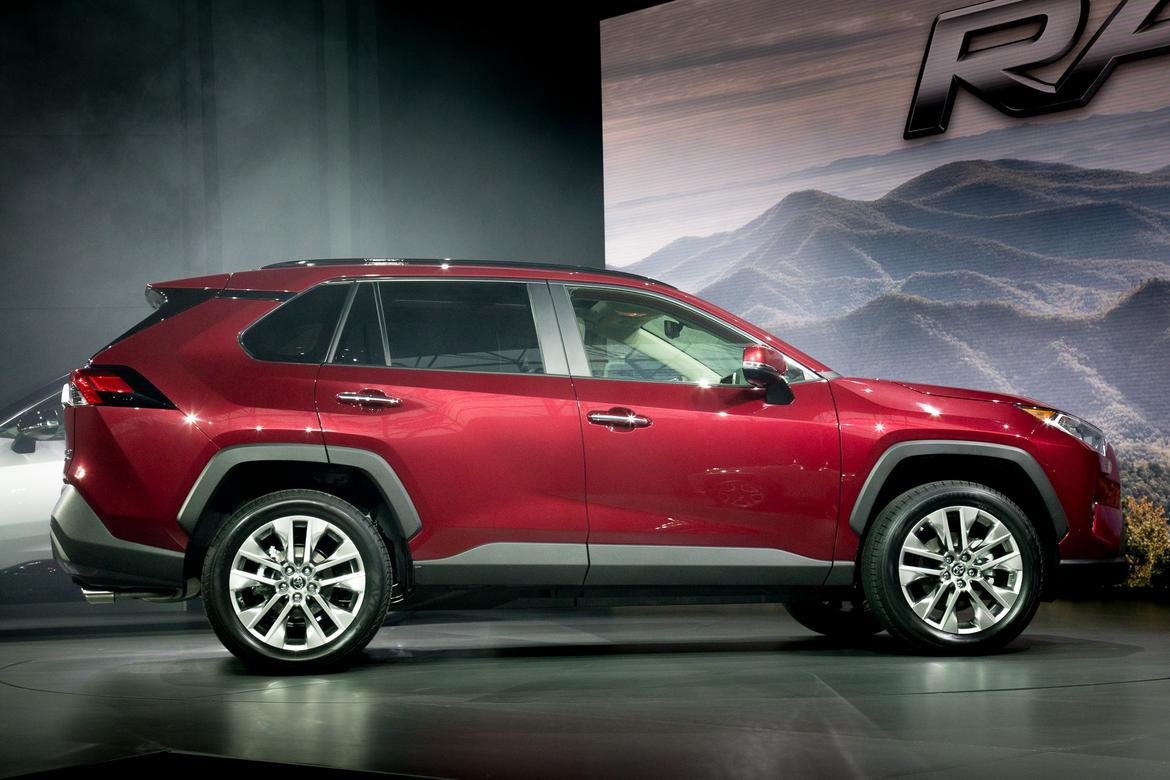 if you're an in-market car shopper, good is being able to cross-shop literally dozens of different models in any given class under one roof; better is being able to climb inside those vehicles, get a feel for them and poke around the cabin; and best is the ability to actually get behind the wheel and drive. if a toyota or volkswagen model is on your shopping list, you'll be able to do just that at the auto show's ride n' drive event. test-drive times followed by available models are listed below.
toyota: 5 to 9 p.m. wednesday, 10 a.m. to 6 p.m. thursday and friday, 10 a.m. to 7 p.m. saturday and 10 a.m. to 5 p.m. sunday; camry sedan, highlander and rav4 suvs, and tacoma pickup
volkswagen: 11 a.m. to 7 p.m. thursday and friday, and 10 a.m. to 6 p.m. saturday and sunday; available vehicles tba
5. football fandom, family fun and food trucks
an auto show is all about the cars, but it's not only about the cars. there'll be plenty of other fun stuff to see and do. sports fans will have the chance to meet chris jones, defensive lineman for the missed-it-by-that-much kansas city chiefs, from 1 to 3 p.m. saturday in the honda lounge. some of your kids' favorite superheroes and disney characters also will be there, including spider-man, captain america, snow white and elsa of "frozen" fame, from 6 to 8 p.m. friday, and 10 a.m. to 5 p.m. saturday and sunday; that's in addition to special appearances by maxx the giant, talking robot. head over to kc's garage for a cold one and grub from local food trucks crave of kc tacos, crave of kc nachos, beauty of the bistro, the barbeque shack, kc fooditude, ohana's shave ice and ohana's lemonade.
's editorial department is your source for automotive news and reviews. in line with 's long-standing ethics policy, editors and reviewers don't accept gifts or free trips from automakers. the editorial department is independent of 's advertising, sales and sponsored content departments.