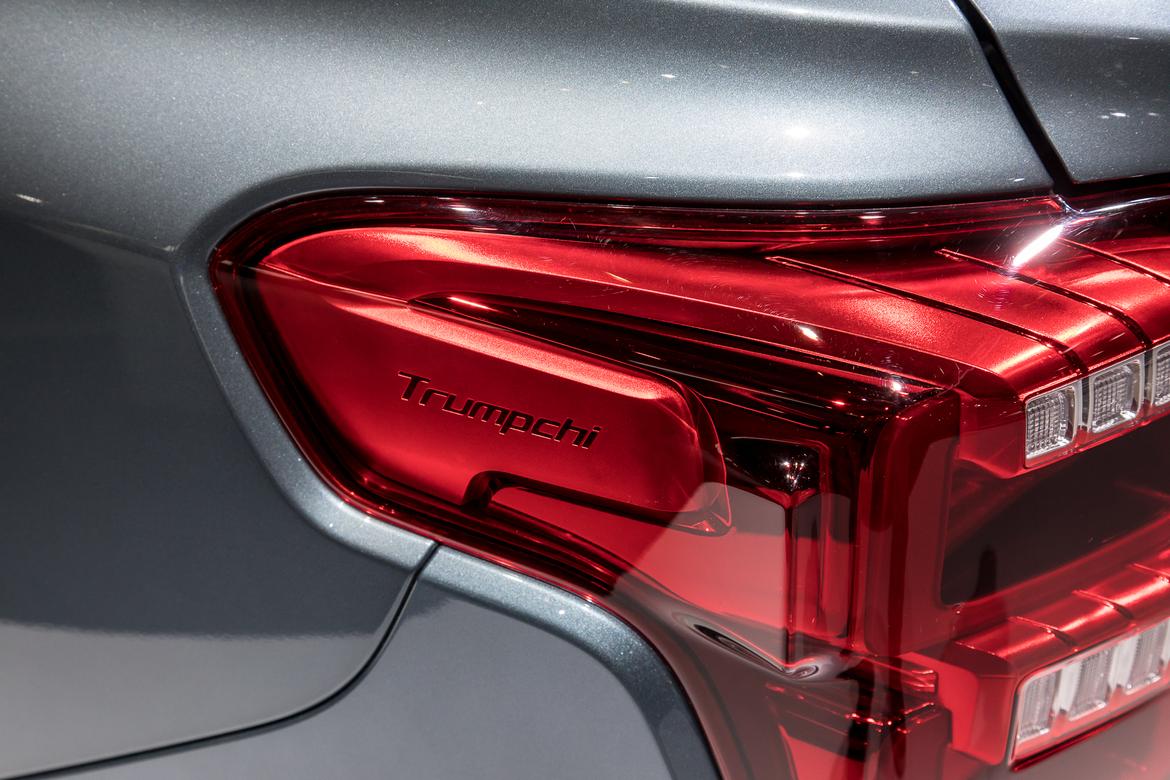 The North American International Auto show this year is dominated by pickup trucks, with each of the Big Three truckmakers showing something new. The all-new 2019 Ram 1500 won our Best in Show award, while the redesigned 2019 Chevrolet Silverado and resurrected 2019 Ford Ranger both impressed, as well.
Related: More 2018 Detroit Auto Show Coverage
We asked our editors what attendees should be sure to check out that wasn't necessarily related to breaking automotive news. Here's what they had to say: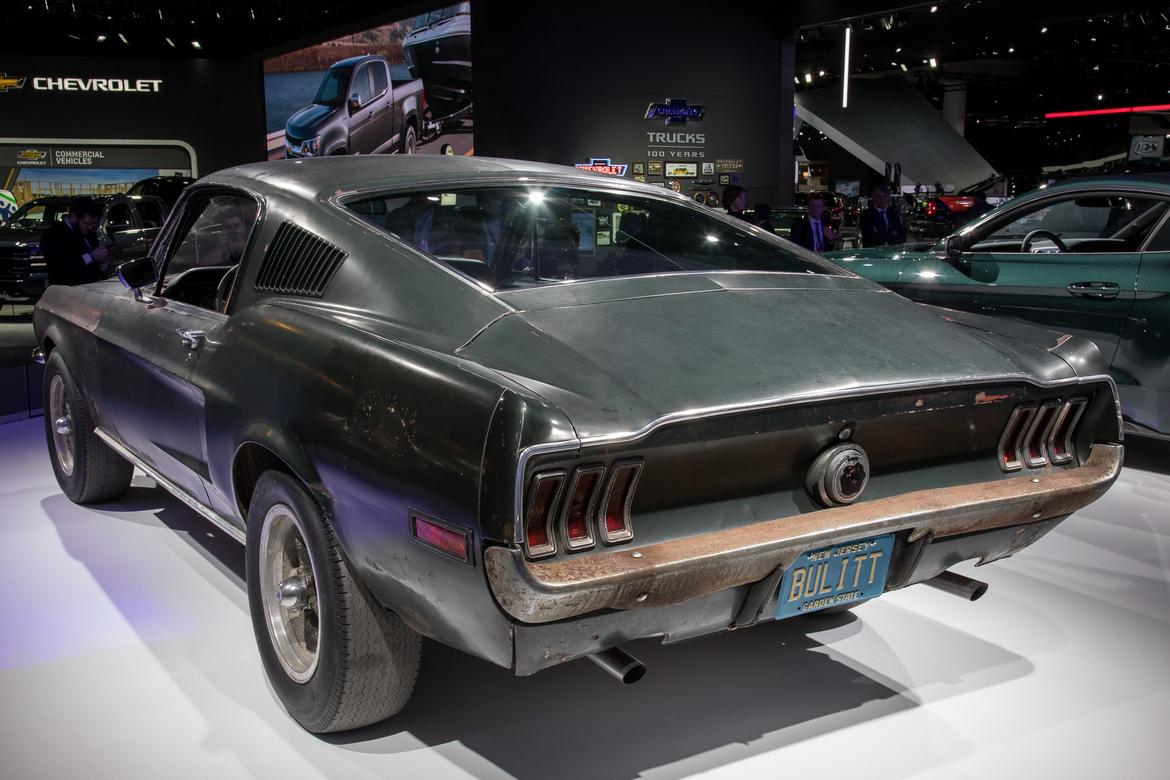 Original 1968 Ford Mustang GT From 'Bullitt'
This is my personal choice for a must-see vehicle: a 50-year-old 1968 Mustang GT in rough shape. I've been a fan of the movie since I first saw it nearly 20 years ago, and it was one of only two vehicles I bothered to take a photo of for my personal social media (the other was a new 2018 Jeep Wrangler because I had Missy Elliott's "The Rain (Supa Dupa Fly)" stuck in my head).
The story behind the iconic movie car is great, too: Sold after filming, a family in Tennessee bought the car in 1974, and for more than 40 years it's been thought lost to history. Check it out while you can, and if you have an estimated $4 million, consider buying some functional artwork. Oh, and there's a 2019 Mustang Bullitt on display, as well, if you're into the whole "new car" thing.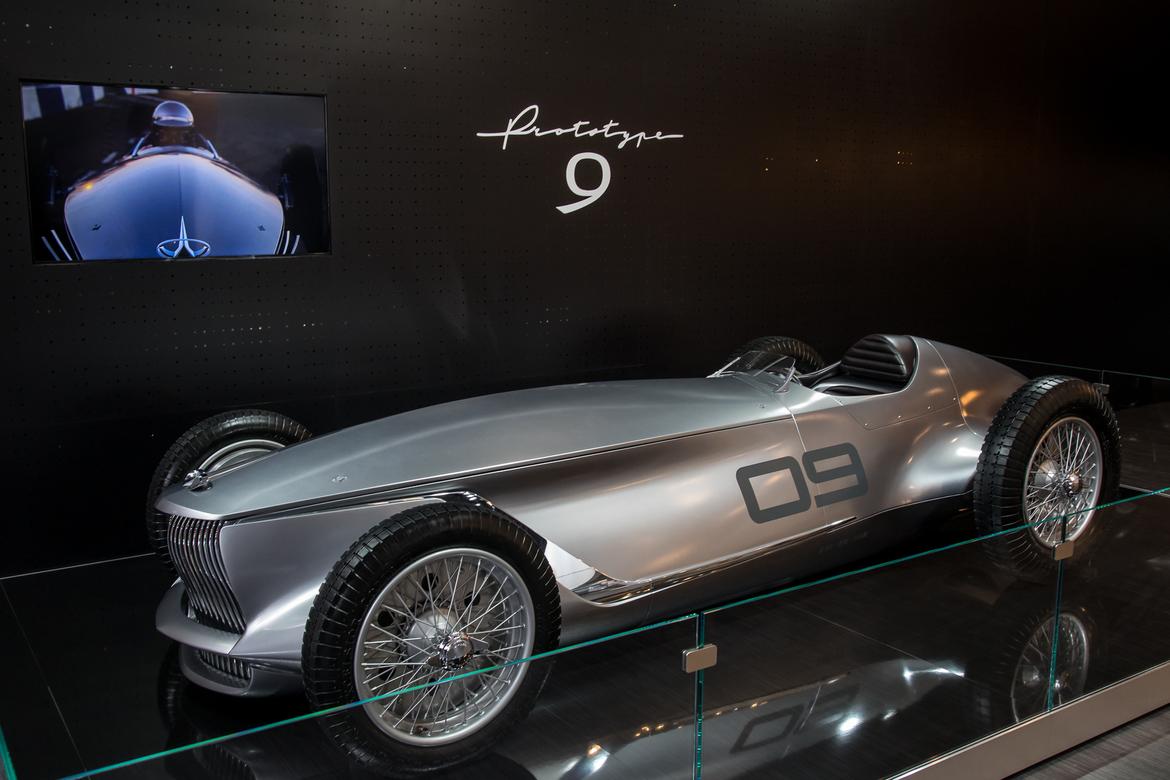 Infiniti Prototype 9 Concept
Senior Research Editor Mike Hanley suggests checking out a piece of alternative automotive history, the Infiniti Prototype 9 concept.
"First seen at the 2017 Pebble Beach Concours d'Elegance in California, Infiniti's Prototype 9 concept race car is making an appearance at this year's Detroit auto show. While most concept cars offer a look into the future, the Prototype 9 revisits the past, envisioning what a 1930s race car from the brand could have looked like — you know, if Infiniti had existed back then. Nonetheless, the car is quite a sight."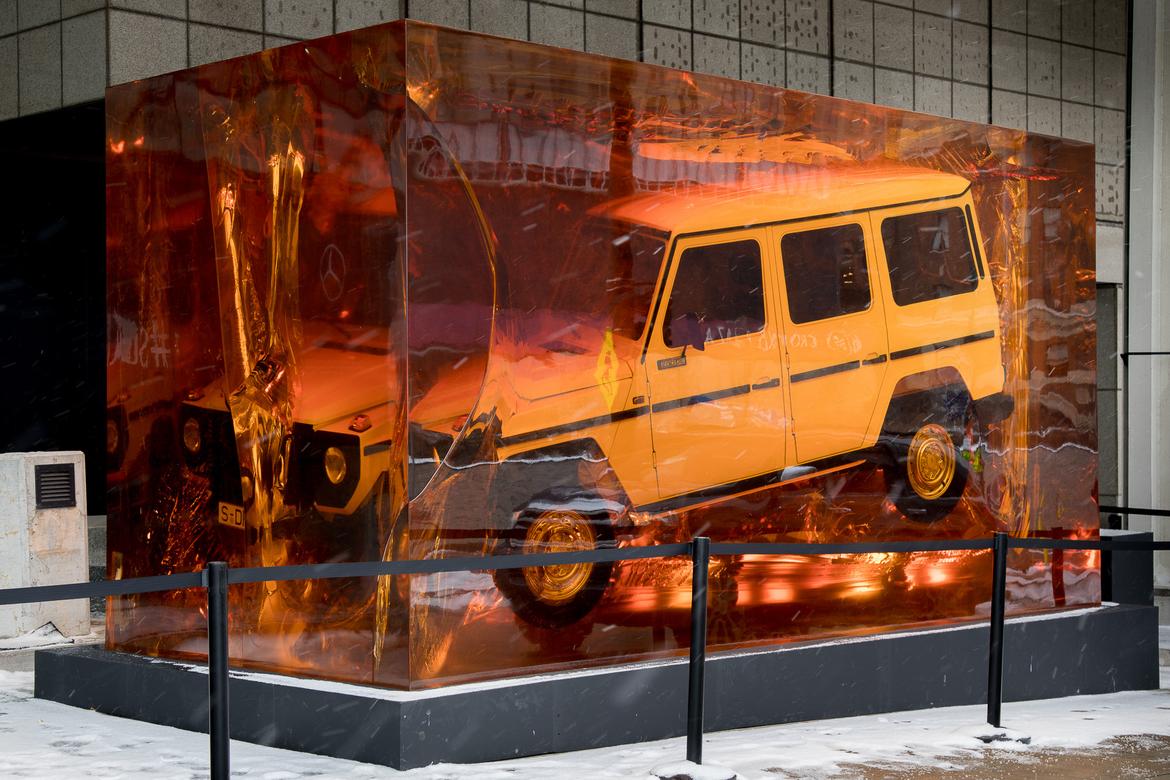 'Amber'-Encased Mercedes-Benz G-Wagen
To show off the history of the redesigned G-Class, Mercedes-Benz decided to prove that life uh ... finds a way.
Also from Hanley: "Before you step inside Cobo Center to see the redesigned 2019 Mercedes-Benz G-Class, be sure to check out the resin-encased 1979 280 GE that's sitting outside within a block of synthetic resin. Weighing 44.4 metric tons, the block recalls the phenomenon of ancient insects encased in amber, according to Mercedes, which also claims it to be the world's biggest installation of synthetic resin. See it sooner rather than later, though; it looks like it's developed a few mighty big cracks."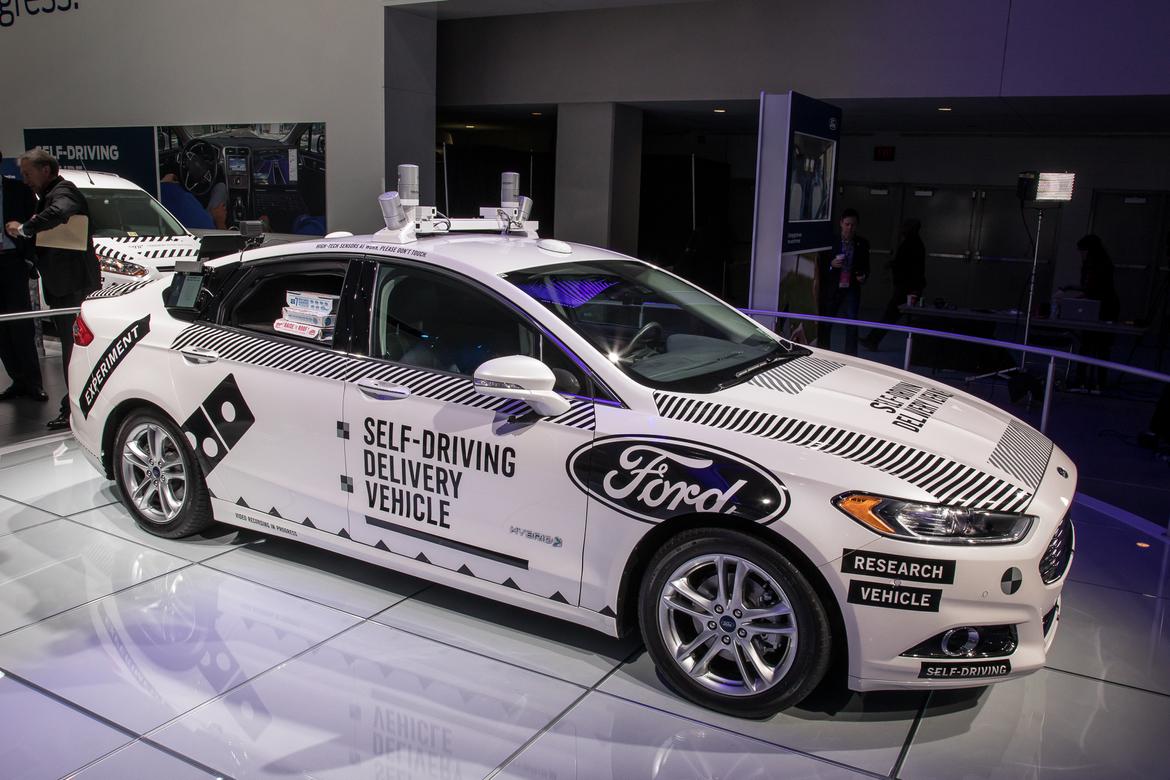 Ford Fusion Driverless Delivery Car
Executive Editor Joe Wiesenfelder wants you to check out Ford's autonomous pizza-delivery car, which we've covered before but hadn't seen in person.
"Forget the fact that this autonomous Fusion delivers pizzas (but not to your door), and that it's an older generation than Ford currently operates, with spinning lidar sensors that also have been downsized in a newer application," he says. "Step around back where a laptop computer on the trunk shows a live feed of everything the lasers 'see.' It's fascinating — and a little creepy. And it gives a sense of how much computing power autonomous cars have in their trunks. (It's more than the laptop.)"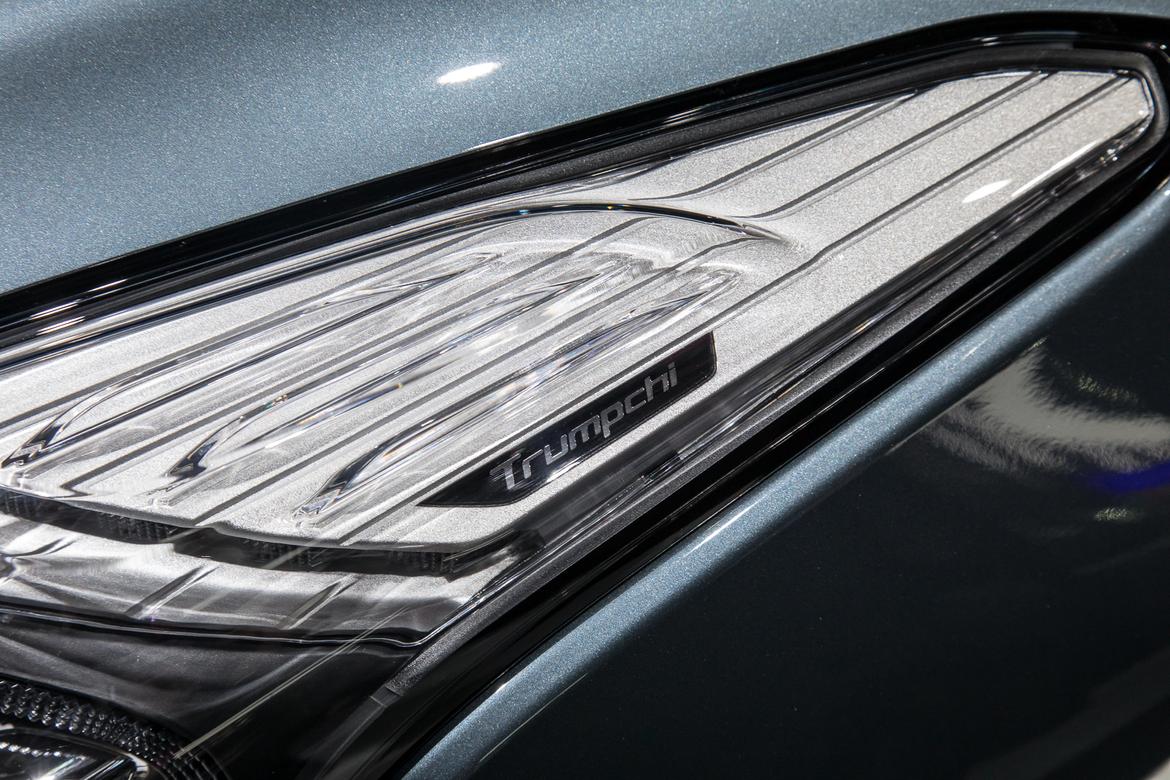 GAC Booth
Detroit Bureau Chief Aaron Bragman recommends the GAC display.
"GAC is a Chinese automaker (think GM) and Trumpchi is the brand (think Chevrolet). It's been coming to the Detroit show for a few years now, but this is the first year that it's brought models that look like they could easily be sold here without much change at all. The fit and finish is good, the materials are nicer than anything at the Chevrolet booth and nothing smells like a toxic chemical factory inside. It said it plans to sell the GS8 seven-passenger SUV here in about two years (after a name change) ... but GAC could put this thing on American streets tomorrow and it'd look right at home."
Note: The "Trumpchi" name will not be used in the U.S., but supply constraints and costs meant these display models had Trumpchi-branded head- and taillights.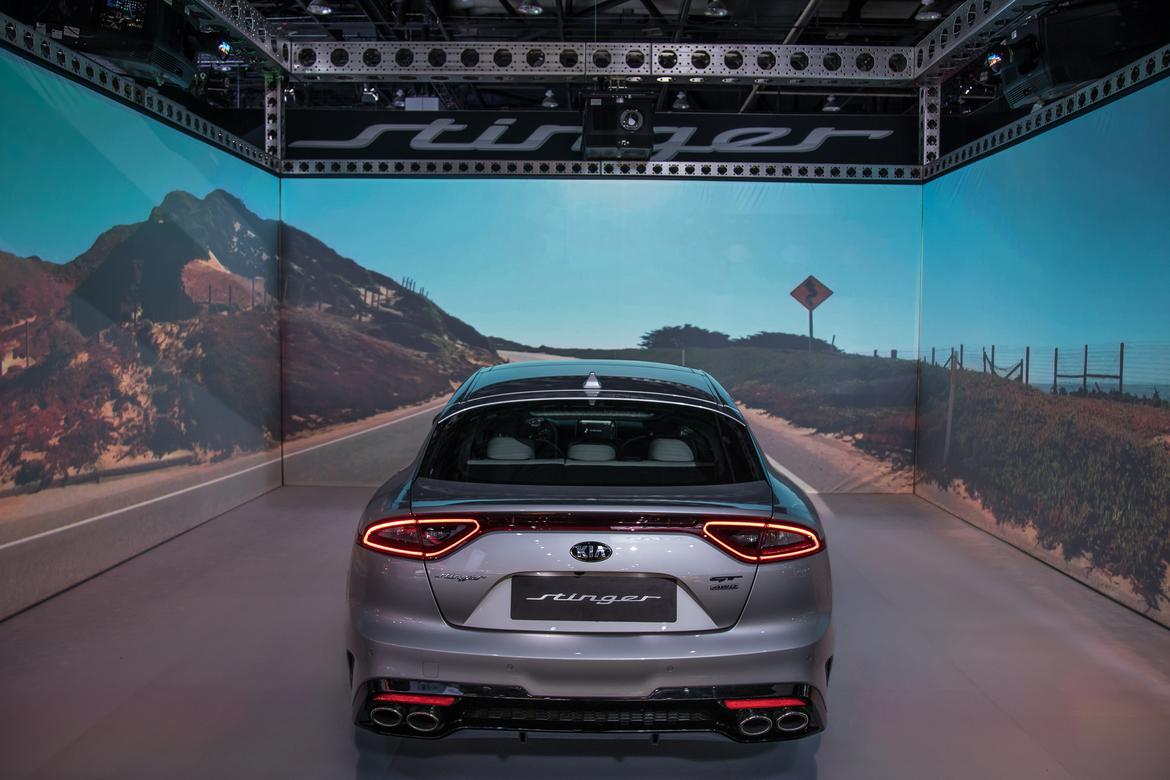 Kia, Ford, Dodge and Cadillac Interactive Exhibits
Kia offers a "4-D Virtual Test Drive" in the new Stinger, and D.C. Bureau Chief Fred Meier dug it.
"Take Kia's Stinger hot hatchback on a virtual reality test drive twisting along the California Coast at Big Sur, through the south of France and around England's Cadwell Park racecourse. The Stinger you're in never moves, but you're strangely transported by the surround video, realistic sound and haptic movement of the seat — you actually 'feel' yourself drifting through a curve."
Ford also lets you test your skills on a racetrack in a virtual racecar, and Dodge has two Challengers for the same purpose. If you prefer the chauffeured lifestyle, at Cadillac you can pretend you're in an episode of Carpool Karaoke, complete with backseat and green screen to make it look like you're singing your heart out in a moving car.
Be sure to check out our suggestions — and almost any other new car that might interest you — at this year's 2018 North American International Auto Show in Detroit. The show takes place at Cobo Center in downtown Detroit and is open to the public Jan. 20-28.
's Editorial department is your source for automotive news and reviews. In line with 's long-standing ethics policy, editors and reviewers don't accept gifts or free trips from automakers. The Editorial department is independent of 's advertising, sales and sponsored content departments.