Cue Bonnie Tyler, 'cuz there's a total eclipse comin' — but it ain't "of the heart." As you may have heard by now, the first total solar eclipse visible across all of the contiguous United States in nearly a century will occur on Aug. 21 starting at 10:18 a.m. Pacific time in Salem, Ore., gradually revealing itself in a southeasterly direction down to Charleston, S.C., by 2:47 p.m. Eastern time. Naturally, a lot of folks are gonna wanna get a load of this rare cosmic phenomenon, which means they're gonna hafta drive ... which means there's gonna be traffic.
"Conservative" estimates put the number of heavenly-bodies gawkers car-tripping it to an ideal spot along the 68-mile-wide band of visibility spanning 2,500 miles from coast to coast between 1.85 million and 7.4 million — as roughly two-thirds of the U.S. population lives within a day's drive of the eclipse path. Because little precedent exists for such a massive spectator event, traffic forecasters have found themselves without a reliable model to work from, though heavy traffic is anticipated at key points along the route, including parts of Oregon (where they're even using the event to test disaster response protocols), Missouri, Illinois, Kentucky, Tennessee, Georgia and South Carolina, and moderate traffic through most everywhere in between.
"Imagine 20 Woodstock festivals occurring simultaneously across the nation," Space.com quoted eclipse cartographer Michael Zeiler as saying, while noting that, "unlike a concert, there are no ticket sales for the eclipse, so no one has a definitive count of how many people will attend."
We've got plenty of advice for everyone to help their eclipse trips go safely and comfortably, but first we must attend to a concern that eclipses all the rest: You're gonna need the right vessel for this special star trek.
Here are six cars for the eclipse:
6. 1997 Honda del Sol S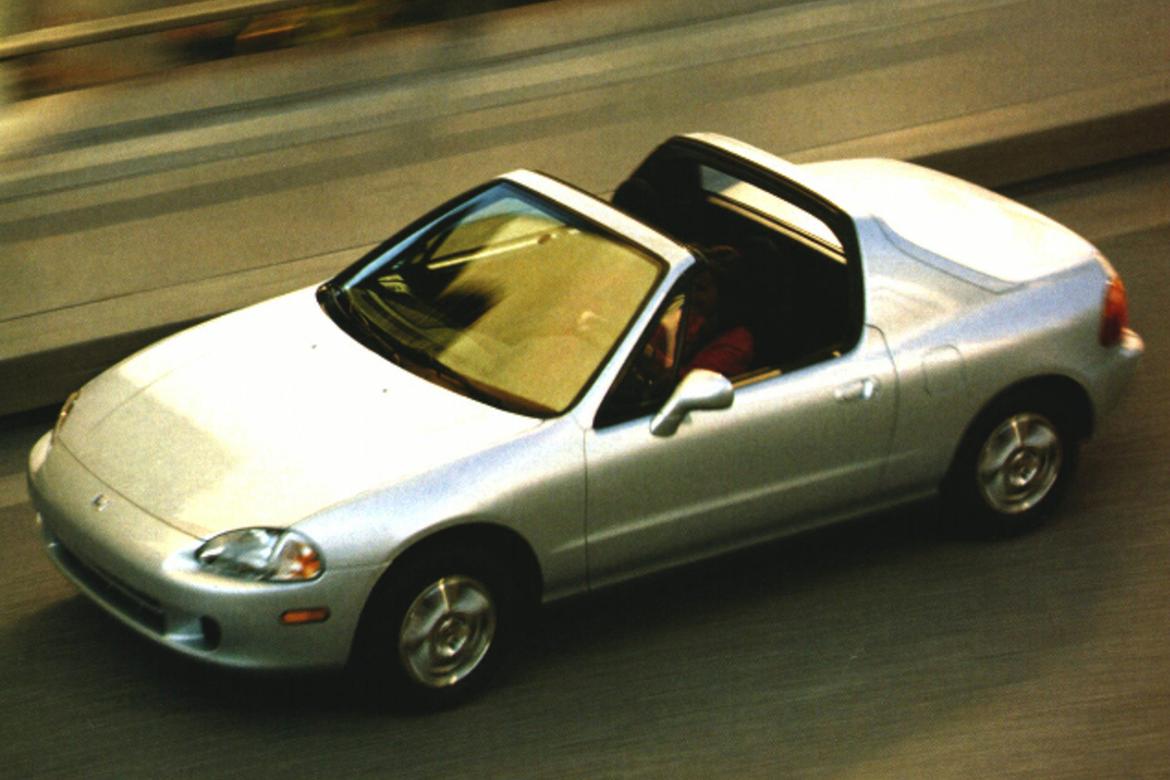 It's been a long time since so many Americans were able to witness a total solar eclipse, and while it hasn't been quite as long since anyone witnessed the Honda del Sol coupe, you'll make your point rolling up to the viewing area in this two-decades-defunct two-seater. Not only does "del Sol" translate to "of the sun" (if our 10th-grade Espanol serves), it has a removable, stowable roof and reclining passenger and driver seats for maximum sky-watching capability.
5. 2009 Saturn Sky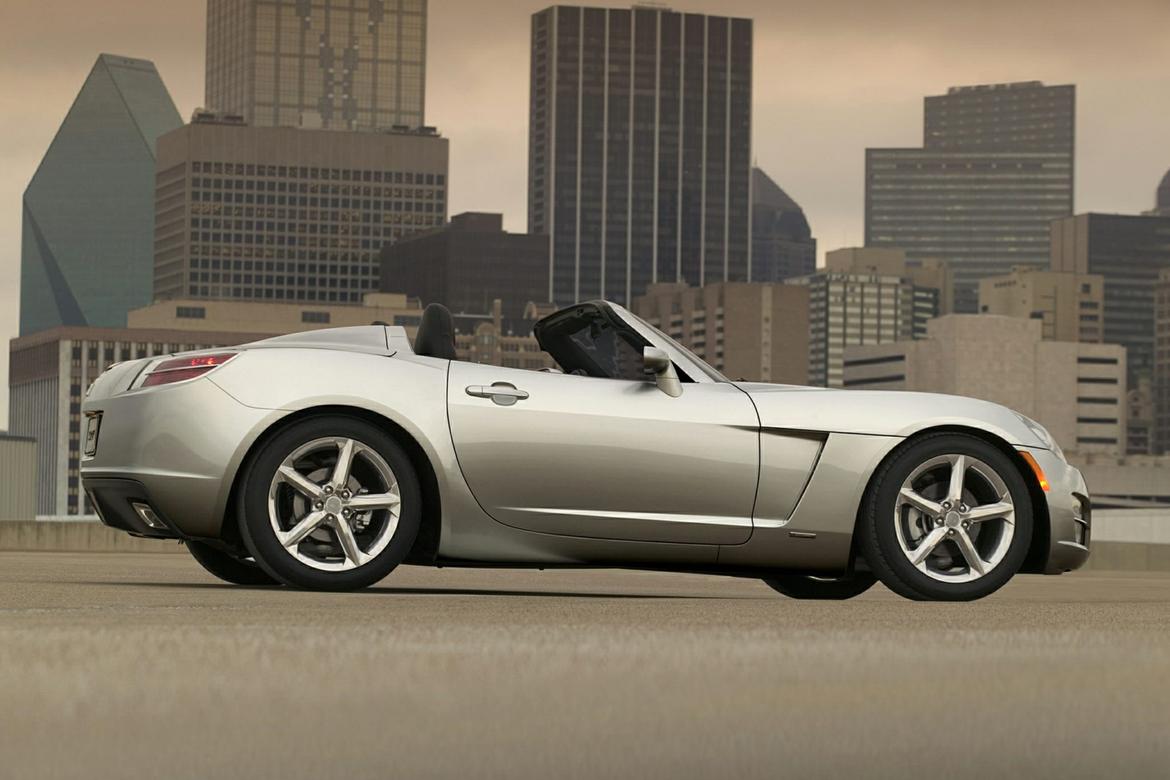 Saturn? Sky? It's like this sporty little roadster was made for looking to the heavens. Considerably more well-regarded than the extinct GM brand that produced it, the Sky is like the Mazda MX-5 Miata and Chevrolet Corvette procreated, with commendable performance and out-of-this-world looks. The model garnered some complaints about the difficult droptop, but once it's down, things should start looking up nicely.
4. 2016 Rolls-Royce Phantom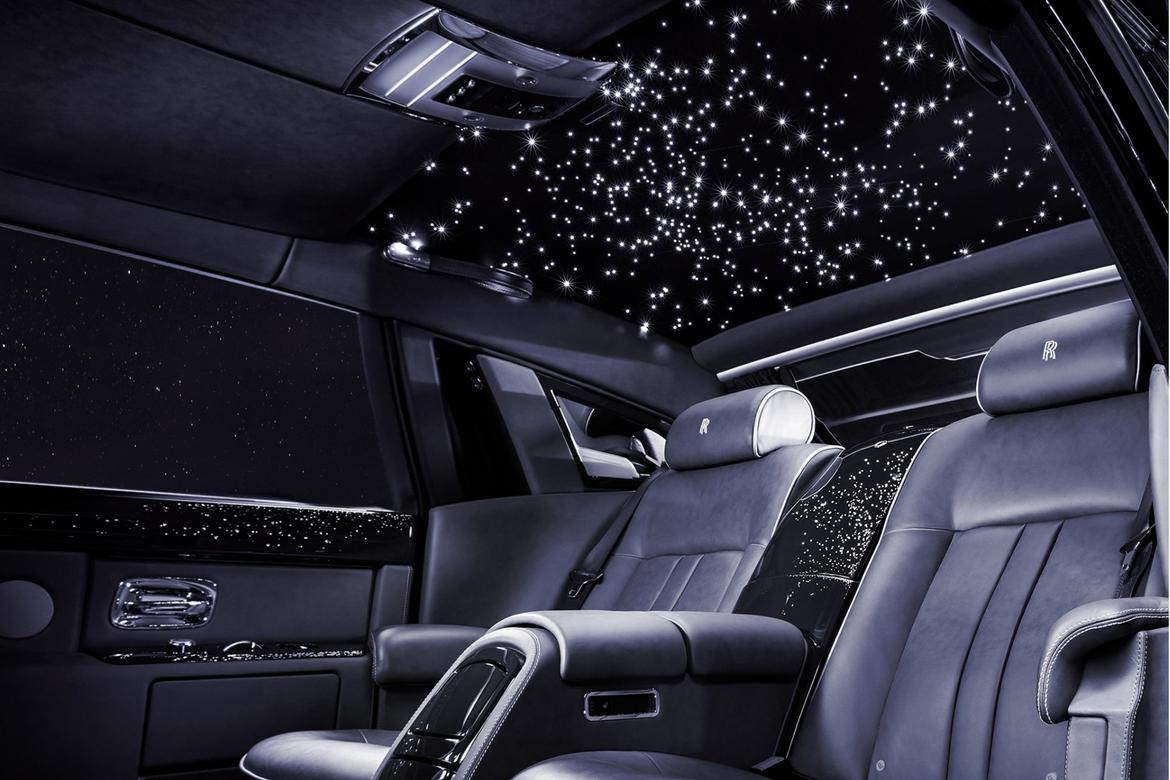 If you're willing and able to drop $423,000 on a car, you're not likely the type of person who's going to tolerate not getting what you want if, say, an untimely overcast day obscures your view of the phenomenon — or perhaps you just can't bear the thought of mixing it up with the riffraff. Hedge your bets and spring for a Starlight Headliner. No, we don't mean hiring Muse to play a private concert just for you, but Rolls-Royce's absurd (yet admittedly still awesome) celestial ceiling feature that embeds some 1,600 fiber-optic lights in the leather upholstery, pretty convincingly mimicking a night sky your local planetarium would be envious of. How much will this feature add to your Phantom's MSRP? What do you care?
3. 2018 Volvo XC60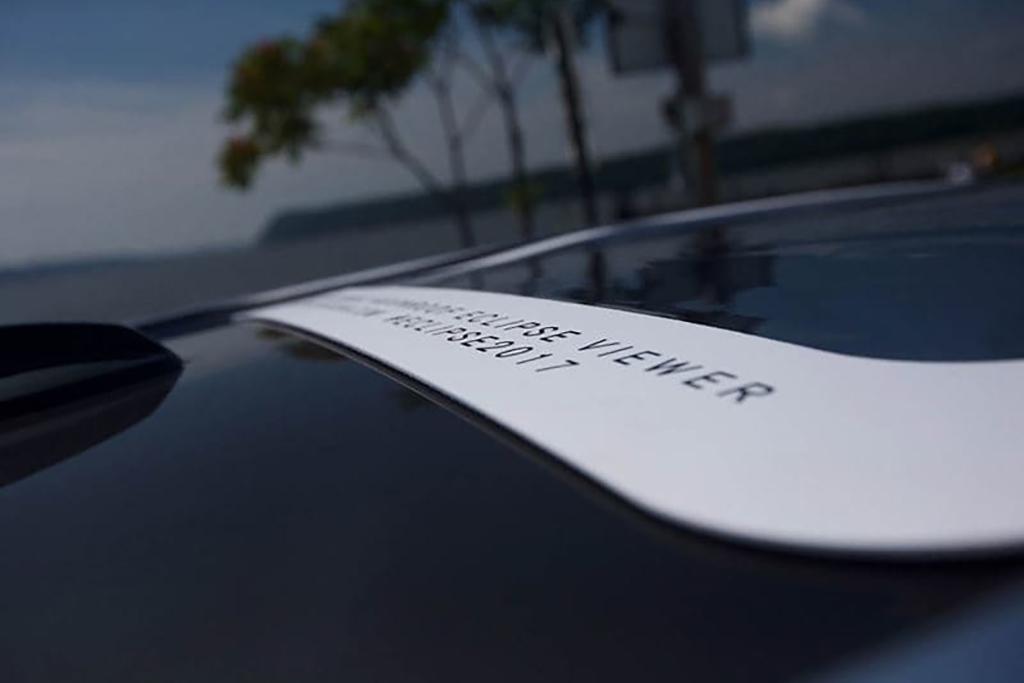 "We have designed and developed a custom eclipse viewer for the standard panoramic moonroof in the all-new 2018 XC60," Volvo said in a statement. "The viewer is made with an ISO-certified 12312-2 material and features a magnetized frame to attach to the XC60's roof. The size of the XC60's panoramic moonroof allows viewing from all five seats in the vehicle. Select Volvo retailers in the eclipse's path of totality in Oregon, Idaho, Nebraska, Missouri and South Carolina will be prioritized for the limited number of viewers. The development of the XC60 Panoramic Moonroof Eclipse Viewer gives those in the eclipse's path a unique way to experience this historic event in both comfort and safety."
2. 2009 Pontiac Solstice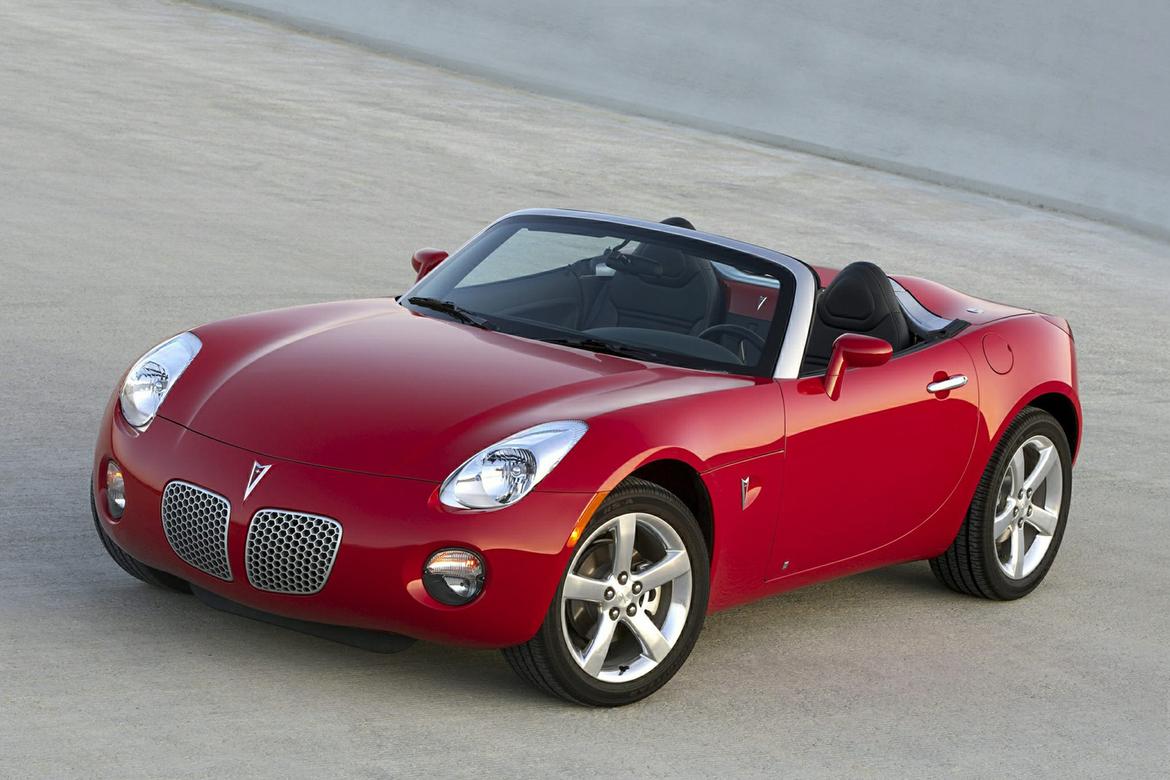 Pontiac as a brand dominates the game on these sunny model names, though the Sunfire and Sunbird won't likely make you the coolest kid at the eclipse, at least not unironically. But the Pontiac Solstice? That'll make you a star among your fellow stargazers. The 2009 Solstice GXP two-seat, rear-wheel-drive sports coupe (with removable hardtop for maximum sky exposure) burned out with the rest of GM's Pontiac division and only saw production of 1,200 of these head-turning cars — meaning your ride will be virtually as rare on the road as a total eclipse of the sun in the sky.
1. 2012 Mitsubishi Eclipse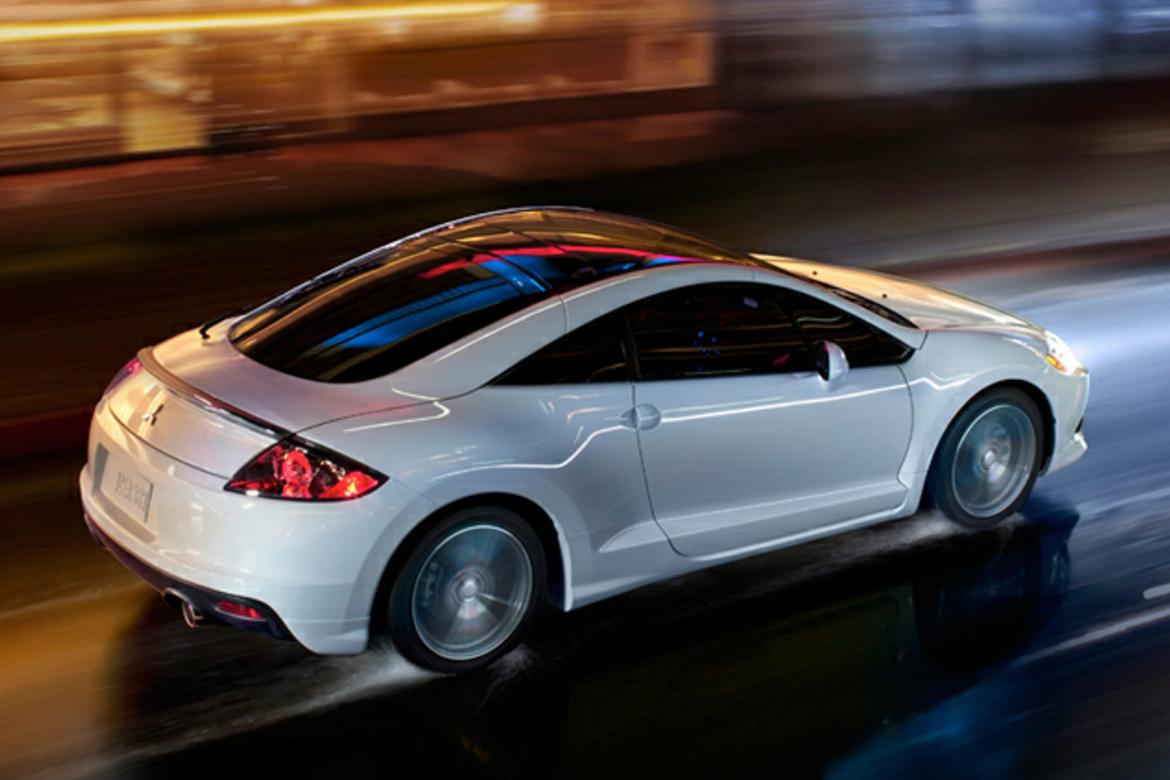 'Nuff said.
Eclipse Tips
Planning ahead for an event that hasn't been seen before in modern times may be difficult, but you can take basic safety and preparedness measures that should apply to any road-trip trouble you might encounter.
Make sure you use your headlights because the solar eclipse is going to block out the sun, making it dark — as solar eclipses are wont to do. Ensure your headlights are in working order and properly aligned, and be on the lookout for stargazers milling about with their eyes to the sky.
We're now in the dog days of summer, and the heat and travel can put a strain on your car. Stave off a breakdown with this maintenance checklist:
Car trouble is inevitable for some, and getting stranded for an extended period of time is a very real possibility with so many cars out on the highway. Be sure to take with you a well-stocked emergency-preparedness car kit - you'll thank your lucky stars you did.
Smartphones notwithstanding, we can scarcely conceive of a bigger driver distraction than Soundgarden's "Black Hole Sun" manifested literally in the sky as you move along the highway. If you're going to be driving during the eclipse, be sure to have the proper protective eyewear, and remember that as a motorist, it is your responsibility to keep your eyes on the road at all times.
No one likes sitting in traffic, but try to remember that you're on an expedition to see a once-in-a-lifetime-if-you're-lucky sight that millions of others also wish to see. Try not to let those brakelights ahead stress you out or foster a road-rage incident.
Again, it's summer, so on a car trip of any substantial length, there's a high likelihood you're gonna run into some highway construction. Cooperate with your fellow motorists to ensure everyone passes through the choke point in the safest, smoothest possible manner.