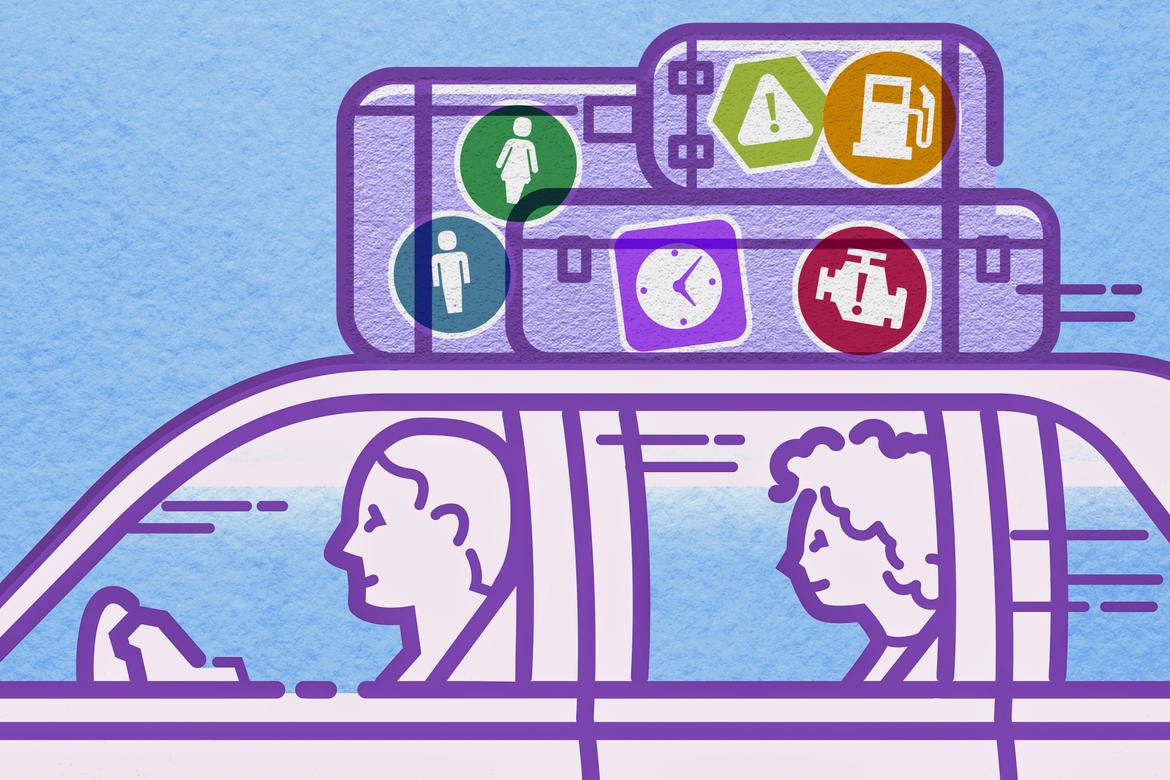 thanks in large part to the deliberately paced economic recovery that started in 2009 and continues to bear financial fruit for americans — not to mention years on end of cheap gas prices — each successive holiday highway travel forecast of late seems to set some kind of new record. for memorial day 2018, the 41.5 million americans traveling for the long weekend is the busiest since 2005, when "star wars: episode iii - revenge of the sith" topped the box office. a dozen years a great difference makes.
this memorial day weekend — coincidentally also the debut weekend of "solo: a star wars story" for those keeping score at home — projected travel is expected to outpace last year's by a robust 5 percent, according to roadside-services giant aaa, which reports that volume has increased by 11 million people since the recession-precipitated travel trough nearly a decade ago. and more than 88 percent of that volume comprises automobile travel.
with figures like that, the margin for error in ensuring your road trip goes off without a hitch — unless its a trailer hitch for your boat or camper, that is — is narrower than the slow-moving single lane of traffic caused by the construction you're bound to run into.
therefore, here are six things you need to know before you leave the driveway this memorial day weekend:
1. expect delays
when 36.6 million people hit the road, there's bound to be congestion — particularly in and around the nation's major cities — so plan ahead and allow yourself extra time to get to your destination. you may want to depart earlier in the morning or later in the evening, as analytics firm inrix estimates that the worst days and time to travel will be thursday and friday between 3 and 7 p.m. depending on your location.
2. you're gonna pay at the pump
the average price for a gallon of regular gas last time we checked was around $2.90. that's about 18 cents more than a month ago and nearly 57 cents more than a year ago. while priciest petrol in four years is likely to make your wallet lighter, don't count on rising fuel costs to make traffic any lighter on the interstate.
"higher gas prices will not be enough to keep travelers home this memorial day weekend," said vicky evans, aaa assistant vice president of travel sales development, in a statement. "a strong economy and growing consumer confidence are giving americans all the motivation they need to kick off what we expect to be a busy travel season with a memorial day getaway."
3. breakdowns are often preventable
aaa expects to rescue more than 340,000 travelers over the long weekend, and as usual the usual suspects in the breakdowns will be dead batteries, lockouts and flat tires. before hitting the road, aaa recommends having your battery tested, inspecting your car for used engine coolant leaks and checking the condition of your tires. it's a good idea to take your car to a trusted mechanic for a checkup prior to hitting the highway.
4. you need a roadside emergency kit
if an ounce of prevention is worth a pound of cure, keeping a well-stocked emergency kit in your car can save you a ton of stress. your kit should contain:
a wheel wrench and car jack to change the tire if your car came with a spare
battery jumper cables
a toolkit or multipurpose tool
a flashlight, along with backup batteries
reflective triangles so oncoming cars can see you
a compass
a fully stocked first-aid kit
a blanket
nonperishable food such as unsalted nuts and dried fruits
a car charger for your phone
a fire extinguisher
duct tape because, of course
a rain poncho
cold-weather tools including a snow brush, a small shovel, windshield fluid, warm clothing and cat litter to help with tire traction
and emergency contact numbers for family, roadside services and your insurance provider
5. if you gotta go, go with a smile
"quality restrooms are a big concern for motorists," said gas-price watchdog gasbuddy, in a statement. "according to our 2018 summer travel survey, 37 percent of respondents said one of their worst fears when road tripping is when nature calls and being unsure of where to stop for a clean restroom."
fortunately gasbuddy has relieved you of this particular concern, conducting a comprehensive study to determine the highest-rated restrooms in every state based on reviews covering more than 140,000 gas stations between september 2016 and april 2018; brands needed to have at least 20 locations in a state to be eligible for inclusion. top performers included quiktrip, wawa, chevron, cumberland farms, kum & go and maverik, so keep an eye out for these brands as you begin to feel that particular pressure from your lap belt.
6. more motorists = more driving deaths
according to national safety council estimates, more than 40,000 people lost their lives on u.s. roadways in 2017, a scant 1 percent dip from the previous year's half-century high and 6 percent higher than 2015. that's in addition to nearly 4.6 million motor-vehicle injuries requiring medical attention. the main culprit? sadly, the improved economy, which nsc says has contributed to a 1 percent increase in miles driving from 2016 to 2017, and more driving means more fatal crashes.
"the price we are paying for mobility is 40,000 lives each year," said nsc president and ceo deborah a.p. hersman, in a statement. "this is a stark reminder that our complacency is killing us."
nsc offered the following tips to reduce your risk of injury or death this holiday travel season:
buckle up; designate a sober driver or arrange alternative transportation; get plenty of sleep to avoid fatigue.
drive attentively, avoiding distractions, particularly smartphones or other devices.
recognize the dangers of drugged driving, including impairment from prescription opioids.
learn about your vehicle's safety systems and how to use them.
fix recalls immediately. recommends using the national highway traffic safety administration's vehicle identification number lookup tool to check for open recalls on your vehicle.
follow me on twitter @mattatcars for all the latest news from 's editorial team, new episodes of our "driving smart" tv segment and the occasional bad car pun.
's editorial department is your source for automotive news and reviews. in line with 's long-standing ethics policy, editors and reviewers don't accept gifts or free trips from automakers. the editorial department is independent of 's advertising, sales and sponsored content departments.