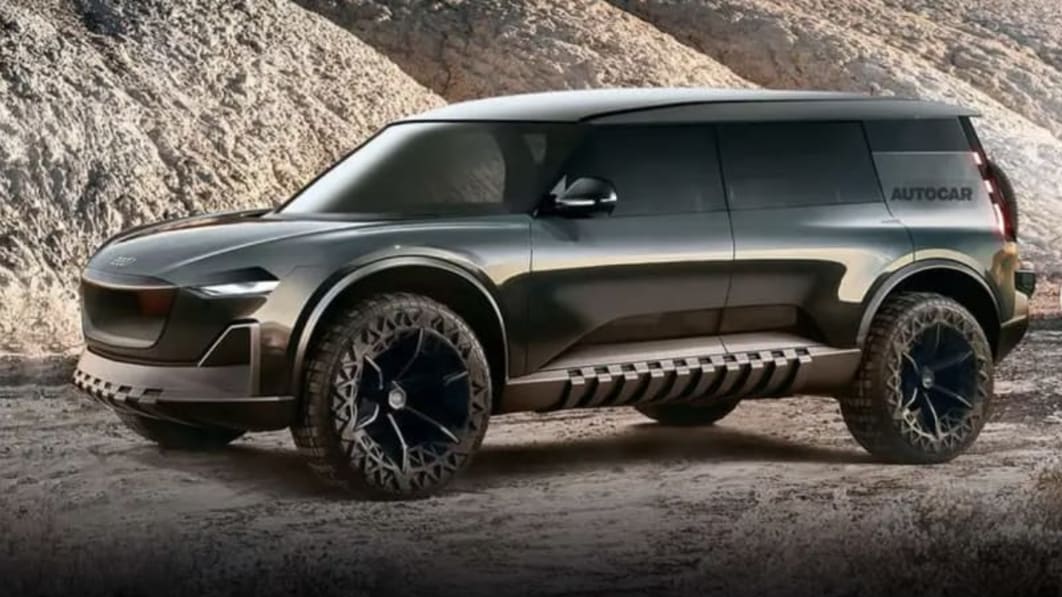 ---
audi
engineers are formulating plans to possibly build a "super saloon" luxury off-roader suv in 2027, it would compete in a segment that now includes the
land rover
defender and
mercedes
-benz g-class, according to a report in britain's autocar. according to
audi
designer marc lichte, quoted in the story, the platform for the new model could be borrowed from the
volkswagen
group's recently announced sister brand, scout motors, which is currently developing electric-powered concepts and prototypes. while
audi
has developed a ppe (premium platform electric) architecture for its base ev lineup, that would be replaced in the planned model with scout's ladder chassis to provide the steep departure angles and ground clearance needed to negotiate tough terrain, as well as with the latest generation of
audi
's quattro four-wheel-drive technology, autocar reports.
audi
is well into development of its activesphere project, an enticing design blend of coupe and hatchback. the activesphere uses ppe, co-developed by
audi
and
porsche
, and will appear in a production
audi
product by the end of this year.
audi
says. beyond that, "i think there is space" for a rugged suv in
audi
's passenger car lineup, lichte said. "there is potential because there are only two premium players" in this particular segment" (
mercedes
-benz and
land rover
) "and i think there is a space for a third one." the upscale defender was by far
land rover
's best-selling car last year, with 66,805 sold, and the g-class set a new sales record the previous year with 41,174 moved worldwide.
audi
obviously would like to capitalize on this popularity of the rugged 4x4 segment. the proposed competitor, said lichte, "will not look like a g-class and it will not look like a defender, i can promise you. it will be something else."
source:autoblog.com