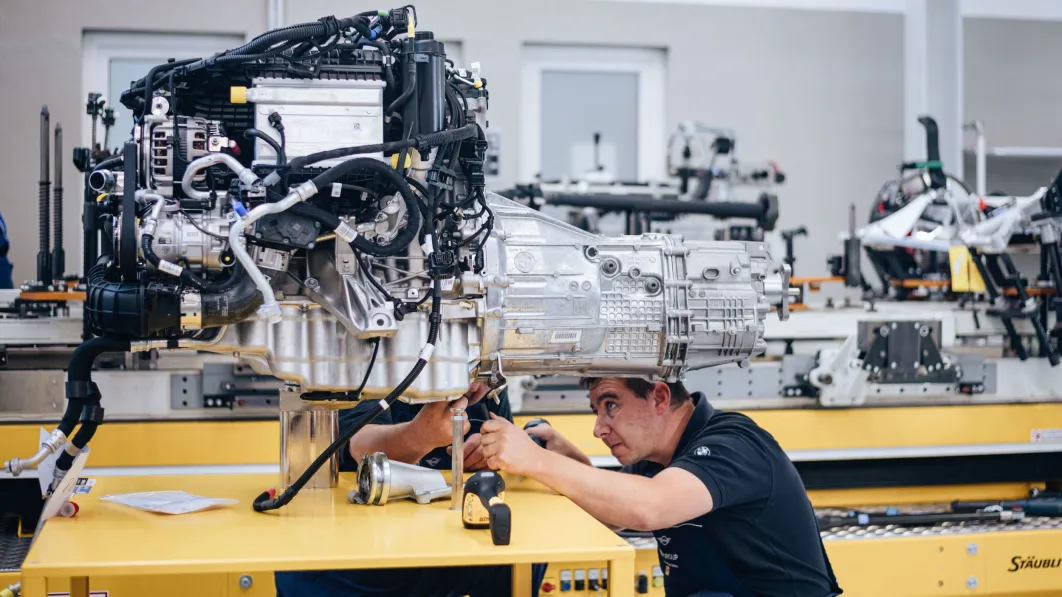 ---
unveiled in november 2022 to celebrate
bmw
m's 50th birthday, the limited-edition 3.0 csl is about to enter production. merely 50 units will be built so the coupe's production process is very different than, say, the m4's.
bmw
is giving enthusiasts a peek at how the model is made. production will take place in and near the german firm's dingolfing facility, which also makes the 4, 5, 7 and 8 series. the process starts with a standard m4 csl body that's modified in-house; the wheel arches are notably widened using special beading and welding processes, according to
bmw
. it's painted in the same paint shop as regular-production models, and it then goes to a special station where workers use stencils to apply the distinctive red and blue stripes. meanwhile, parts like the bumpers and roof panel are painted in a separate
bmw
plant. everything comes together in a dedicated area set up specifically for the 3.0 csl at an external site operated by the dingolfing plant.
bmw
put together a team of 30 specialists that make the necessary modifications (modifying the axles to take central-locking hubs, for example) and assemble each car largely by hand. all told, it takes about two weeks for
bmw
to build a 3.0 csl; making 50 cars will take months. the completed cars then get transferred back to the dingolfing plant for testing and final inspection —
bmw
will notably drive every 3.0 csl on the factory's track. rather than sending the finished car to its lucky new owner, the company will ask buyers to take delivery in person at the
bmw
welt in munich. that's a long way from our shores, but none of the 50 examples planned are headed to the united states. related video:
source:autoblog.com