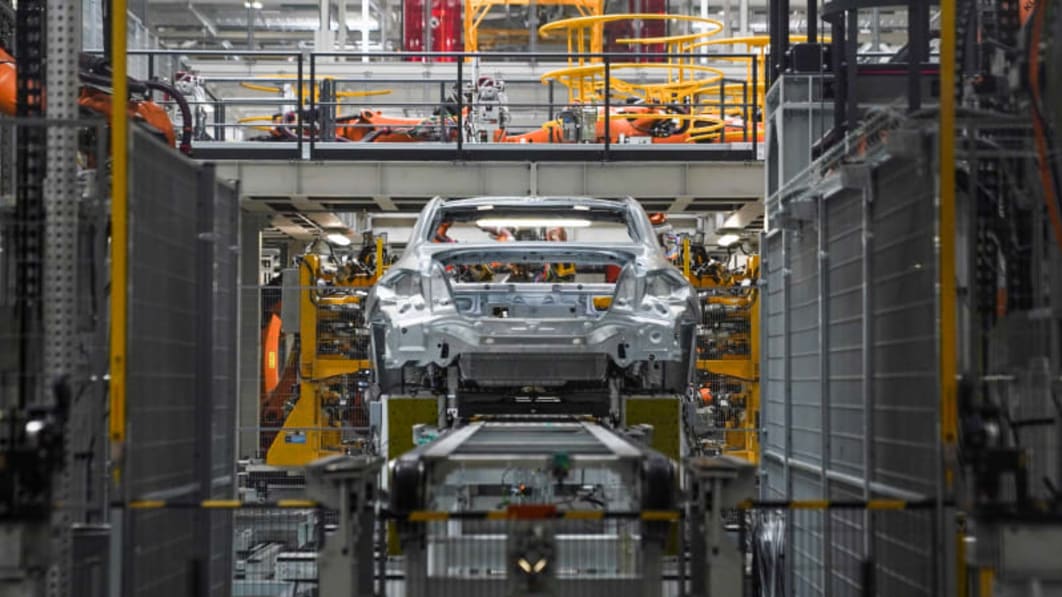 ---
san luis potosi, mexico — german automaker
bmw
will invest 800 million euros ($866 million) in the central mexican state of san luis potosi to produce high-voltage batteries and fully electric "neue klasse" models, the car maker said friday. the expansion, set to add around 1,000 new jobs at its operations in the mexican state, is
bmw
's latest push into electric vehicles (evs) as it looks to convert more than half of its sales into all-electric car s by 2030, it said. more than half of the funds to be invested in mexico — 500 million euros — are earmarked for the battery assembly center on the car maker's existing plant grounds,
bmw
said, and some 500 additional employees will work there. another 500 jobs will be created in other areas, it said. the remaining 300 million euros will go to adapting and extending the body shop and building a new assembly line to install the battery packs, plant head harald gottsche told reuters. "we will start building, constructing the extensions and the new battery assembly in the beginning of 2024, and we will start (to ramp up) production at the beginning of 2027," he said. the announcement follows several other major expansions from the automaker in recent months, including a $1.7 billion investment in the united states and a 2-billion-euro push to build an ev factory in hungary. the plant in hungary has been pitched as the first of
bmw
's to be completely fossil-free. gottsche added the mexico plant was in the process of increasing its solar production on-site and swapping out natural gas for biomethane. "we want to beat the hungary plant, of course," gottsche said. the push comes as manufacturers worldwide shift to comply with more stringent environmental regulations to mitigate their impact on climate change. mexico has also increasingly made the push for evs as it looks to turn half of auto production electric by 2030. while some industry leaders have cast doubt on that goal, gottsche said
bmw
's sales in mexico were already 30% hybrid or fully electric. "we will need much more renewable energy" to make the switch, gottsche said.
source:autoblog.com