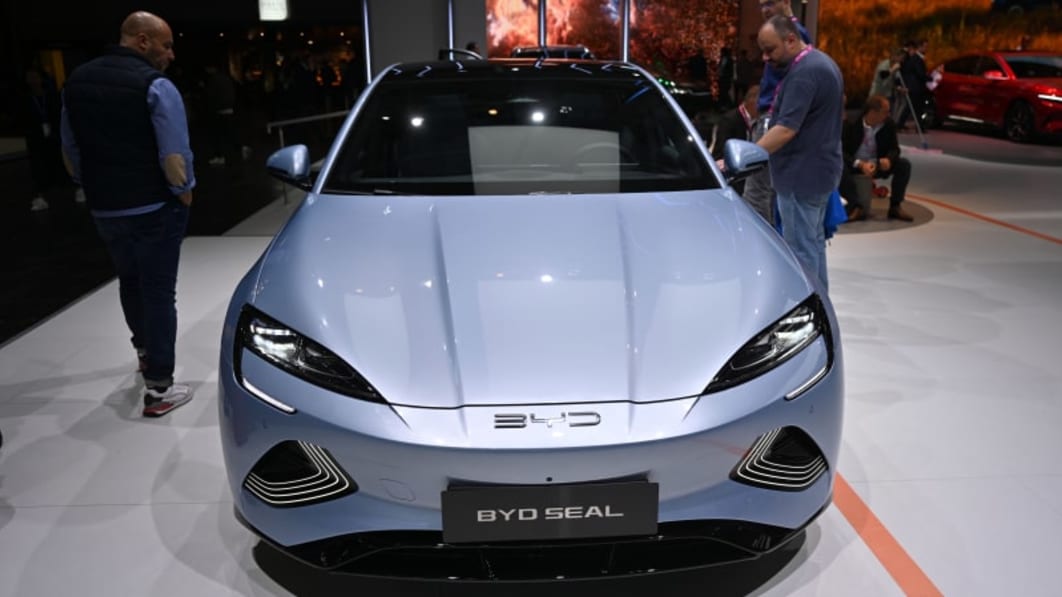 ---
while shares of
tesla
inc. are melting down lately on demand concerns, chinese rival byd co. is on a tear as investors applaud its record sales year and widening footprint in the world's biggest electric vehicle market. the u.s.-listed shares of warren buffett-backed byd have gained 8.5% over the past month versus a 40% slump for
tesla
. they've also beaten a gauge of global ev makers, which has fallen 12%, and outperformed domestic peers li auto inc. and nio inc. investors view byd as a bellwether for china's ev sector and say the firm is poised to become a key beneficiary as the nation reopens its economy. while that's a boon for all carmakers, byd is well placed because it's taking market share, has better pricing power and controls much of its supply chain, producing its own chips and batteries, bulls say. "we do like byd's vertical integration, built over many years, which many are now trying to attain," said kevin net, portfolio manager at edmond de rothschild asset management in paris. "and of course the added bonus of china reopening this year." last year was a tough one for ev makers globally. rising interest rates and higher inflation hurt demand. supply chain snags and increased competition also hit the bottom line. for byd in particular, shares fell 27%, with losses accelerating after buffett's berkshire hathaway inc., a long-term backer, pared some of its stake. still, byd appears to have overcome many of those obstacles. its production and sales volumes of new-energy vehicles tripled in a year despite the nation's covid zero policy sparking sporadic and protracted citywide lockdowns. analysts are taking note. byd has garnered the second-most buy-equivalent recommendations among global automakers with market values exceeding $1 billion, according to bloomberg-compiled data, just after mumbai-based mahindra & mahindra ltd. at least 13 brokerages have affirmed that recommendation in the last week. all those gains are coming at
tesla
's loss, particularly as it tries to gain a stronger foothold in china too. shares of elon musk's company sank 65% last year, dragged lower by his takeover of twitter inc. the shares on tuesday suffered their biggest daily drop since 2020 after it missing delivery estimates for the third consecutive quarter despite offering hefty discounts to chinese consumers. on friday,
tesla
made another round of price cuts on some of its products in the asian nation given tighter competition. meanwhile, byd announced a price increase on a popular model late last year, and the company this week rolled out the first of two new luxury electric-vehicle brands it is introducing this year. shares of the company fell as much as 7.7% to touch a more than a two-year low on friday. "
tesla
's recent misses on performance and production have compounded demand concerns in the market," said christina woon, investment director for asian equities at abrdn plc. "this is also why people have been rather lukewarm towards the industry despite healthy backlogs in some names." still, there are reasons to be cautious.
tesla
has been trading at a cheaper valuation than byd since late december, bloomberg data shows. and questions about how quickly china's economy can bounce back will be a major driver to further sales. that may mean volatility ahead for byd shares, edmond de rothschild's net added, given that "the overall sentiment on china is still a major question mark" with the country's pace of reopening and consumption recovery.
source:autoblog.com