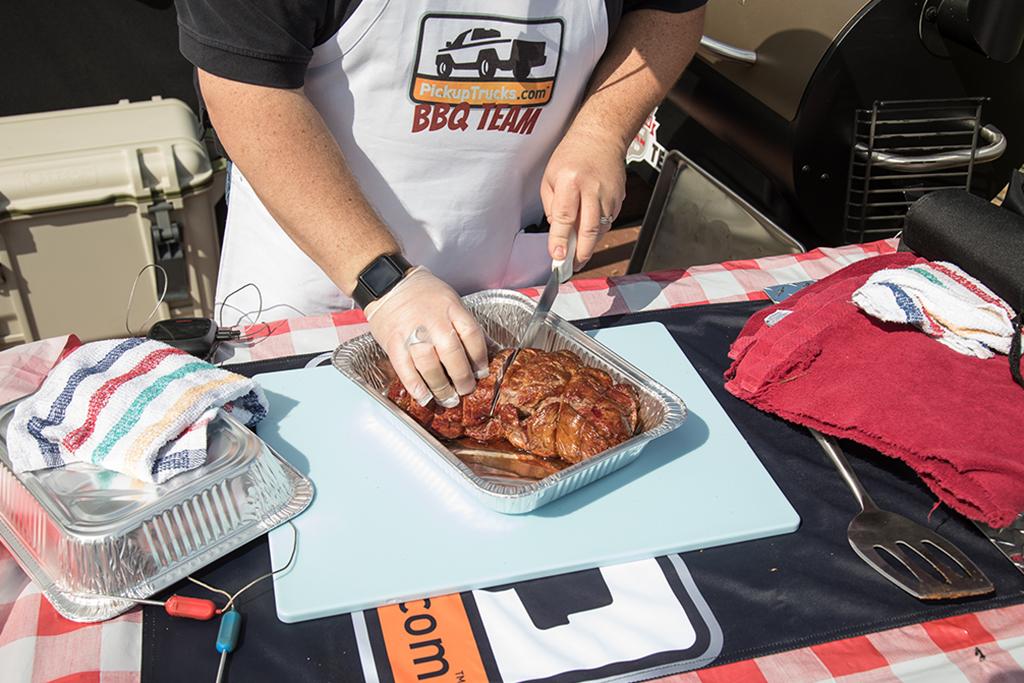 has been named among the best places to buy or sell a car online, best mobile experience and best places to work in our home city of chicago — but the latest feather in our collective cap may be the sweetest. 's sister site, pickuptrucks.com, recently smoked the competition at nissan's great titan meat up competition. far be it from us to brag, but today is national barbecue day, after all.
appropriately held up in smoky mountains country, in and around pigeon forge, tenn., the two-part event included a real-world demonstration of the nissan titan and titan xd pickup truck's off-roading abilities along with the barbecue cook-off. the bbq contest pitted six teams — mostly comprising media members — against a grillin' group of nissan muckety-mucks armed with their smokin' nissan titan, a one-of-a-kind titan pickup outfitted with a built-in meat smoker.
the nissan team took down all comers in six of the seven categories, which included chicken, pork shoulder, pork ribs, beef brisket, turkey and lamb, as well as best overall dish. but nissan wasn't able to run away with it — because pickuptrucks.com was on the lamb.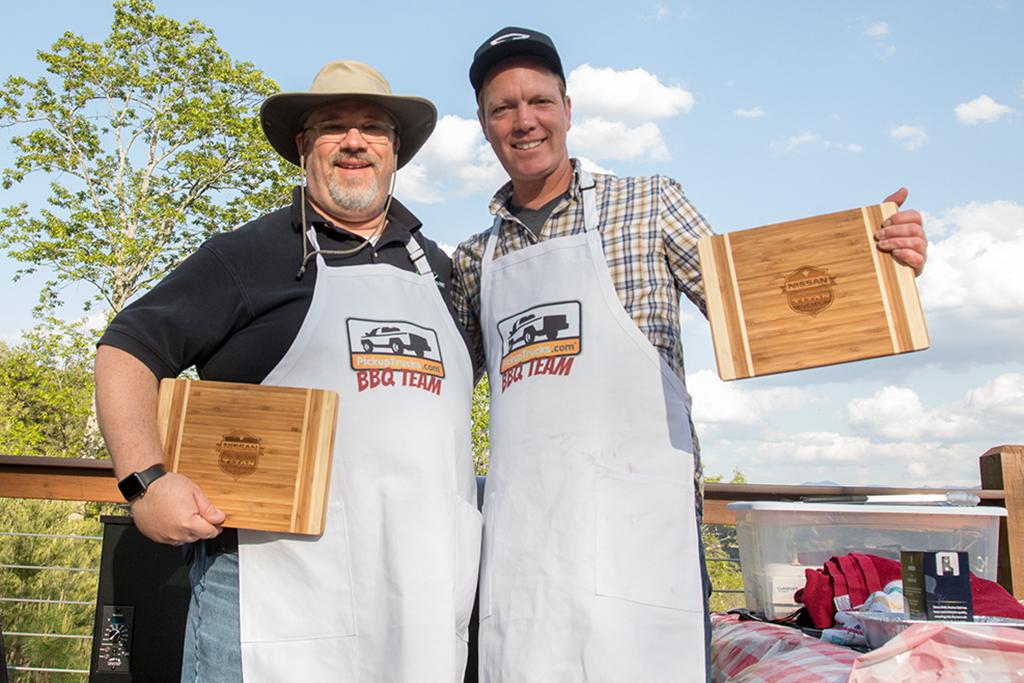 team putc, led by detroit bureau chief aaron bragman and assisted by photo editor christian lantry, was the only challenger to outdo nissan according to the expert palates of food network chefs david rose and cory bahr. taking down nissan in the lamb category with their cherry smoke leg of lamb with alabama white barbecue sauce, bragman and lantry attributed their victory to that good ol' scout's virtue of preparedness.
"i started preparing as soon as i found out i was doing this - we ate a whole lot of lamb for the last two months," bragman said in a statement. "we found a couple [of] options, researched what would be the best possibilities, made four different iterations and decided to go with the fourth one.
"it was the technique and the sauce that really set this version apart from the others."
well done, fellas! we're all of course very proud of our multitalented colleagues — but we're also majorly bummed we didn't get to sample any of that lamb.
you can get bragman's full first-hand account of the nissan titan meat up by visiting pickuptrucks.com, and you can follow me on twitter @mattatcars for all the latest news from 's editorial team, new episodes of our "driving smart" tv segment and the occasional bad car pun.
nissan
titan; photos by christian lantry
's editorial department is your source for automotive news and reviews. in line with 's long-standing ethics policy, editors and reviewers don't accept gifts or free trips from automakers. the editorial department is independent of 's advertising, sales and sponsored content departments.