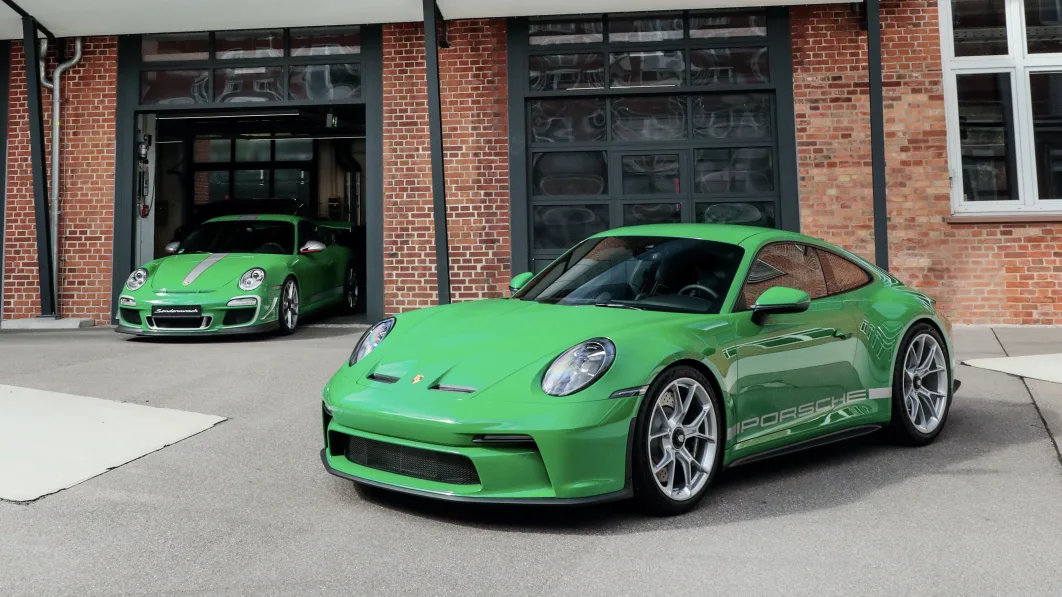 ---
an additional shade of green will soon join
porsche
's color palette. available on new examples of the 911, the 718, and the taycan, essmann green was originally a paint-to-sample color commissioned by an enthusiast, and the firm liked it enough to offer it to all of its customers. elektro essmann managing director michael essmann first asked
porsche
to paint a car in the same color as the logo of his family's business in 1992. the first
porsche
model finished in what's now called essmann green was a 964-generation 911 carrera rs 3.6; there have been several others since, including a 997-generation 911 gt3 rs and a 992-generation 911 gt3 touring.
porsche
notes that adding a new color to the palette is more labor-intensive than many assume; the recipe for essmann green calls for mixing over 100 ingredients. interestingly, the company had to develop a new recipe to paint essmann's current-generation 911. prior to his latest order, the color was last used on a 997-generation model, which was built before
porsche
updated its paint shop. the recipe is now set in stone, it's part of the paint-to-sample plus selection, and this is the first time that a customer-commissioned color ends up being offered to other buyers. assigned color code 24c, essmann green will be available starting in march 2023. pricing hasn't been announced yet.
source:autoblog.com