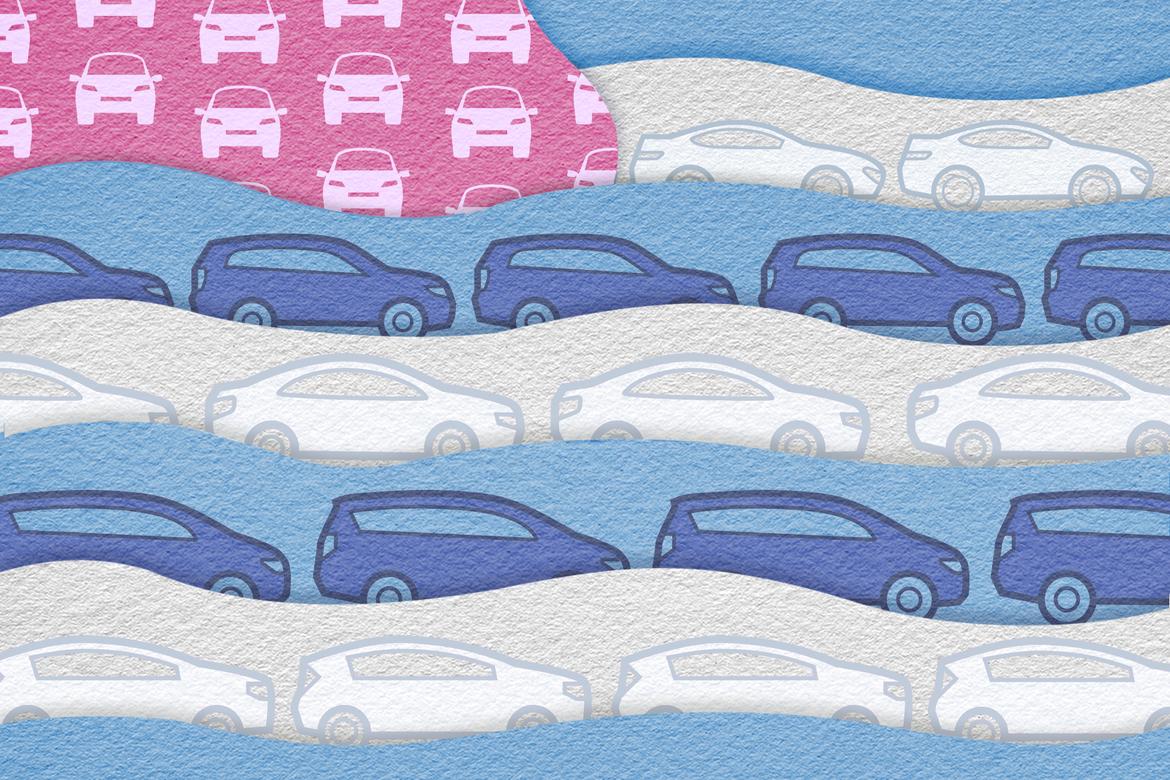 the fourth of july is on a wednesday this year, which puts a damper on things because, well, jeez — you'd have to take off two whole days to really make a holiday weekend out of it. still, aaa predicts 39.7 million americans will hit the road from july 3-8, up more than 5 percent over last independence day. if your trip out of town sends you past the auto mall, keep an eye out — you might spot a few deals.
as of this writing, few automakers have rolled out the red, white and blue carpet with independence day-themed sales. still, we checked six major markets (atlanta, chicago, denver, houston, los angeles and new york) for big june discounts that extend through the holiday. here's what we found.
keep in mind that your discounts may vary based on many particulars, so check with your local dealer for specifics. we found these deals advertised as of june 22, too, and automakers sometimes update current incentives before the expiration date rolls around.
is the fourth of july a good time to shop?
generally speaking, is the fourth of july — or any holiday weekend — a good time to shop for a car? tyson jominy, head of automotive consulting at j.d. power and associates' data arm, said yes to the second part. holiday weekends do see an uptick in new-car incentives, jominy said, especially during four marquee weeks: memorial day, labor day, thanksgiving and the week between christmas and new year's.
the problem is that the fourth of july isn't one of those. since it falls at the beginning of the month — not the end, when jominy says overall incentives creep higher — this holiday tends to get short shrift.
"it's the beginning-of-a-month kind of holiday, so you don't get that same effect," he said.
unlike the others — even labor day, which automakers often attach to the august sales month — jominy said that independence day is "never going to coincide with a month-end, so it's always going to be a fairly small [incentives] holiday."
the good news? shoppers might find some deals on the early side this year. with the holiday falling on a wednesday in 2018, shoppers could see more ads in the final week of june as automakers ramp up advertising as much as a full week ahead, jominy said.
many june deals extend past the end of the month to do just that. check out 's picks for new-car deals in june: among the highlighted models, deals on the chrysler 300 run through july 5, while deals on the ford escape and focus, kia optima and sorento, and certain versions of the nissan titan end july 9. all of them are for the 2018 model year.
happy shopping — and don't forget the sunscreen!
's editorial department is your source for automotive news and reviews. in line with 's long-standing ethics policy, editors and reviewers don't accept gifts or free trips from automakers. the editorial department is independent of 's advertising, sales and sponsored content departments.