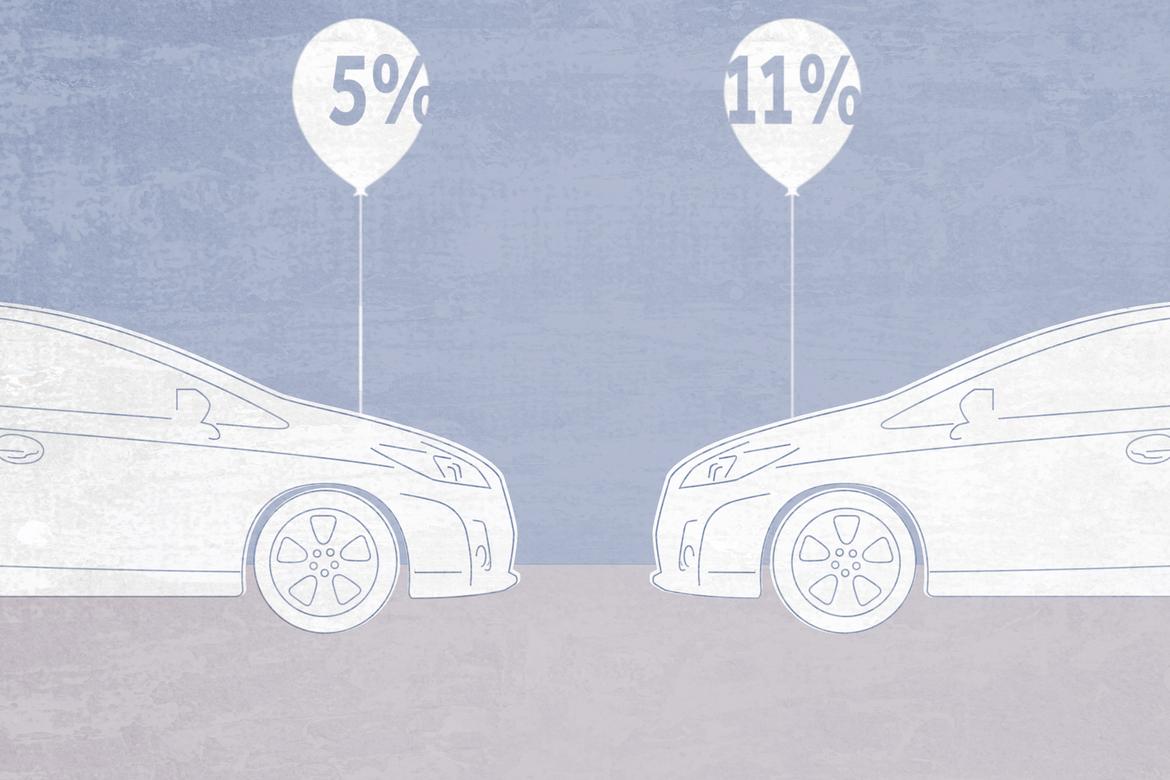 the overturning this week of an effort to limit car-dealer "markups" on vehicle loans is a reminder for spring car shoppers of something they should already know: keeping a hard eye on loan costs is as important to a good car deal as a hard line in negotiating the car's price.
congress this week passed a bill, expected to be signed into law, that strikes down the federal consumer financial protection bureau's effort to do away with car dealers' practice of "marking up" — adding profitable extra interest to — car loans they arrange for buyers through third-party lenders. cfpb guidance for lenders discouraged the practice, citing studies indicating it often led to minority buyers paying higher rates than others with similar credit. car dealers opposed that guidance, saying it cramped their flexibility in arranging loans for buyers with lenders, who are monitored by the cfpb.
but no one is immune from paying more than they should have to for a car loan. this latest action only makes it more important to put as much research effort into your financing as you do on the car and its price.
financing arranged through the dealer is convenient: pick out the car, sign for the loan, drive away. it even could be the cheapest option, particularly for loans offered by the automakers' financing arms with incentive interest rates. but the convenience also can prove expensive if a loan arranged by the dealer with your information through a third-party lender is "marked up" to a higher rate than you could have gotten on your own with only a little more effort.
shop around for a loan, too
that's why it's always a good idea to shop around in advance with banks, credit unions or other lenders to negotiate a "pre-approved" loan with a fixed rate and maximum loan amount that's just between you and the lender, with no middle man. you can always take a lower-rate loan offer if the dealer makes one. another benefit is that, if you aren't happy, you can move on to another dealer and take your financing with you.
and when negotiating a deal, keep your eye on the price of the money separately from the price of the car. many buyers lose track of one or both in the negotiation as they focus only the final monthly payment, leaving room to be taken advantage of the true prices.
the potential for being "taken" is one reason many people would rather get a root canal than try to buy a car, but it can be easier and more pleasant — and cheaper — if you prepare ahead of time rather than get caught up in new-car fever on the showroom floor.
is here to help
we have a full car financing advice package here to help you with the buying process, links to the specific subjects and tools are listed below. the cfpb offers help, too, with its car-loan page here (fyi: the agency site also is a good source of information on other financial transactions, such as student loans and mortgages).
financing help:
car loans: how to get the best interest rate
how to win the car financing game
buying a car: cash, lease or loan?
finance calculators (loans, affordability, cash back or low interest, loan or lease, insurance)
's editorial department is your source for automotive news and reviews. in line with 's long-standing ethics policy, editors and reviewers don't accept gifts or free trips from automakers. the editorial department is independent of 's advertising, sales and sponsored content departments.