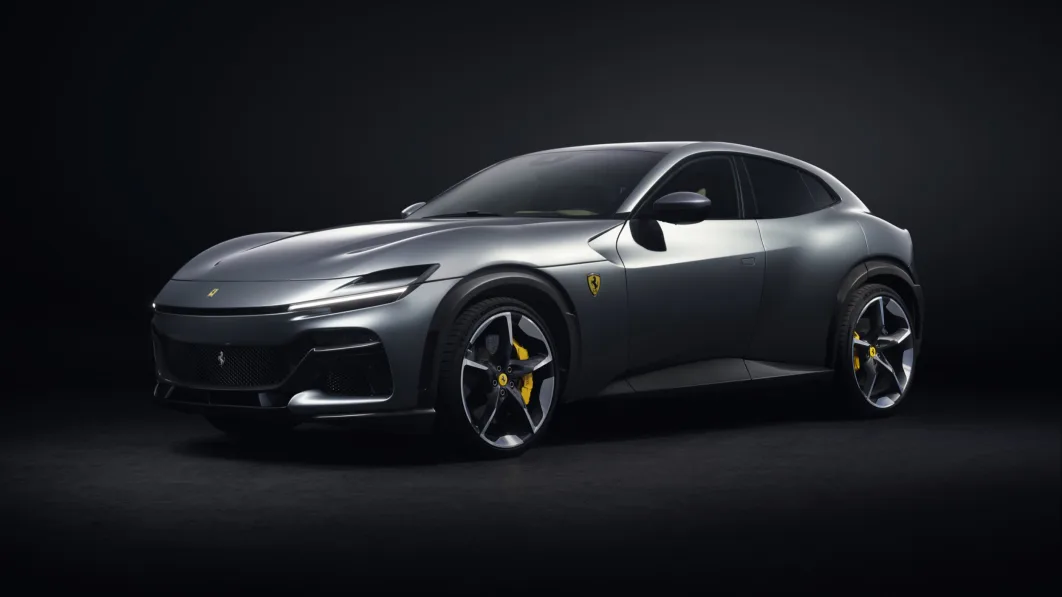 ---
when we got hands on with the ferrari purosangue last september, the italian automaker hinted their newest and unlikeliest toy would be graced with "a starting sticker price of €390,000, or around $400,000." ferrari stuck the landing with that one, telling car and driver the purosangue will cost $393,350 before a $5,000 destination charge, which comes to a subtotal of $398,350. we write "subtotal" not because there are the inevitable taxes and fees to be appended, but because that price leaves out a potential gas guzzler tax. the u.s. environmental protection agency hasn't concluded its determination about fuel economy, nor has the u.s. government concluded its determination as to classifying the four-seater as a station wagon or an suv, both of which affect whether the tax is applied. what gets taxed and what doesn't isn't a matter of consistency we can follow. the aston martin dbx,
bentley
bentayga, and lamborghini urus don't charge a gas-guzzler tax, the rolls-royce cullinan does. of note, the ferrari ff paid a gas guzzler taxes of $3,700. anyone who can get past the price isn't going to care about a 1% or 2% fee. there have been so many crates of unmarked bills airdropped into maranello that purosangue production's been sponged up for two years and ferrari had to close the airspace. the destination charge isn't outrageous, either, considering the source. ferrari charged a $3,750 destination fee for an 812 superfast, the coupe also hit with a $3,000 gas guzzler tax, and currently charges a $3,950 destination fee for the sf90 stradale. rolls-royce usually leads the pack in series production msrps among the superluxury brands, the cullinan formerly the leader by costing about $355,000 after a $2,500 destination charge and a $2,600 gas guzzler tax. ferrari's not only outdone that, the purosangue costs nearly double the lamborghini urus, almost exactly double the
bentley
bentagya v8, and more than double the aston martin dbx. the price is so high it seems like a flex or an attempt to limit demand to prevent an suv becoming the most common ferrari on the road, both of which are entirely possible. it's stll quite a bit less expensive than the $511,250 sf90 stradale, proving anything can be a bargain with the right context.
source:autoblog.com