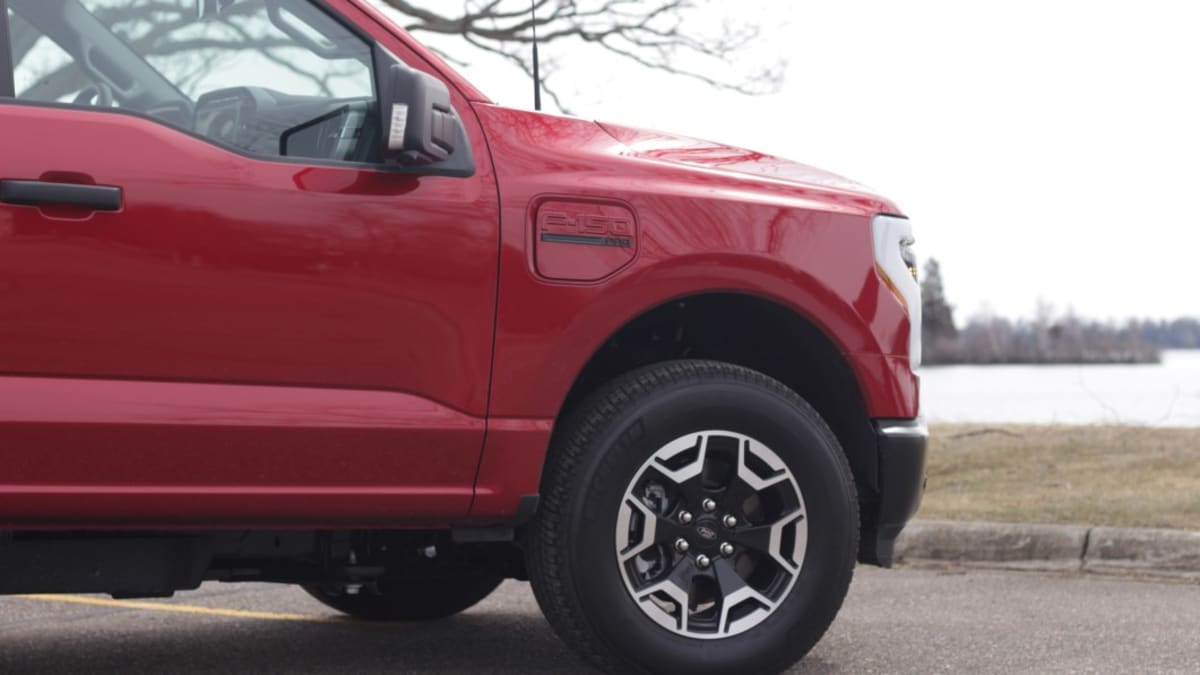 ---
americans love a
ford
pickup truck; it's one of the few constants of the car business. so it was a huge win on tuesday when
ford
's f-150 lightning became one of just 10 vehicles to qualify for the full $7,500 in tax breaks laid out by the us inflation reduction act. dozens of other electric cars and trucks didn't make the cut, either because they aren't manufactured in the us or don't use american parts and pieces. the tax credits also only apply to new evs with a sticker price below $55,000, or trucks and suvs priced under $80,000. and that's where americans' truck lust is butting up against their taste for high-end trims. while the average gasoline-powered f-150 now sells for almost $63,000 — 25% more than five years ago — the electric version commands a premium of almost 30% over that, selling for $80,300 on average last month, according to edmunds. that means roughly half of
ford
's electric pickups are too fancy for federal incentives. "honestly, i'm not even sure you can order the lower-end models at the moment," said zach westrum, owner of granger motors, a
ford
dealership near des moines, iowa. "we're about to find out very soon if these are just a second car for an affluent person or can become a primary car for a regular person." the lightning is sold in four layers of opulence ranging from $60,000 to $98,100, but only the most stripped-down configurations will get a federal kickback. take the second most basic trim, dubbed the xlt in f-150-speak. the rig starts at $63,500, but choosing a bigger battery boosts the price to $81,000. the third-tier truck sneaks in just under the incentive ceiling at $78,400, but a couple of splurges — say, a tow package ($1,000), toolbox ($880) and charging cord ($500) — take it over the irs price ceiling. at the moment,
ford
doesn't have much incentive to stamp out more af
ford
able trucks; its ev business is still grinding along well below profitability. what's more, the lack of tax breaks may not throttle demand much. truck buyers and ev buyers are both relatively affluent demographics and the lightning is parked right in the middle of that venn diagram. of the couple-dozen lightnings that granger motors has sold, for example, not one qualified for federal subsidies. most went to buyers who flew in from out of state to grab their new toy and road-trip it back to california, colorado or texas. "we've only had one local buyer — a contractor," westrum said. "i think he just thought it was really cool." the other nine evs that qualify for federal incentives aren't moving the emissions needle very far, either. three of them —
chevrolet
's blazer, equinox and silverado — have yet to be delivered to buyers. two of the eligible vehicles still burn gasoline: the hybrid
chrysler
pacifica and the
lincoln
aviator. nix all those options and the aspiring subsidy hunter is left with a couple of
tesla
s and the humble
chevrolet
bolt. to be sure, the rebate funnel will widen considerably over time. car companies are already tearing up factory plans and redirecting capital to ev plants and parts pipelines based in the us. most recently,
volkswagen
said it would build a $2 billion factory in south carolina to launch its new brand of electric suvs, scout motors. "we view it simplistically a little bit like the gold rush," scout chief executive officer scott keogh told bloomberg in march. "there's never been a better time to build a factory in america." alas, those new southern scouts won't hit the road until 2026.
source:autoblog.com