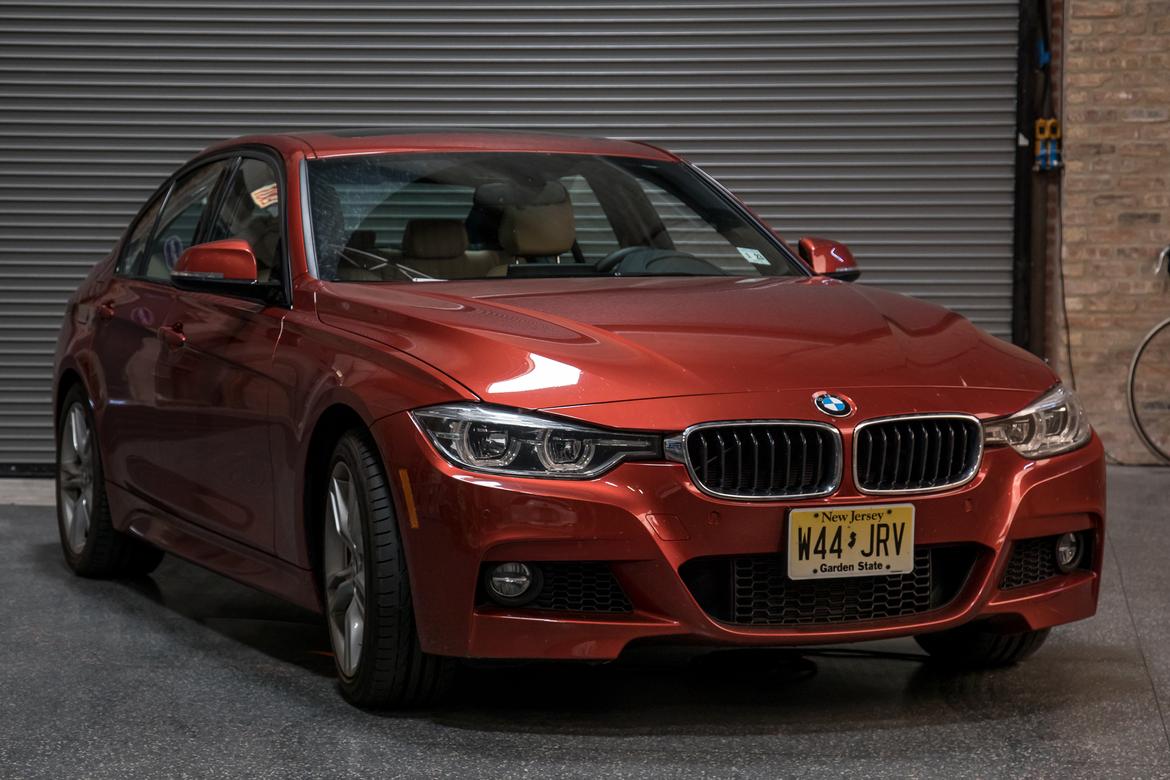 test cars with stick shifts are few and far between these days, even among press fleets for manual-loving automotive journalists. so when a stick-shift 2018 bmw 340i sedan entered 's test pool, its old-school drivetrain became a throwback hit among editors by dint of simply having a manual — though the transmission itself didn't win universal praise.
get new models find models near you
senior research editor mike hanley noted our disappointment with the 3 series a year ago, when winter tires — among other faults — stymied a 2017 330i in 's 2017 luxury sports sedan challenge. not so for our 2018 model-year 340i m sport sedan, which packed normal tires and a sport suspension with adaptive shock absorbers. from 's reviewer logbook, here's a sampling of hot takes and candid comments on our three-pedal bmw:
what sucks
rubbery shifter: not everyone loved the manual. executive editor joe wiesenfelder took issue with the gearshift itself: "i still don't like bmw shifters," he said. "it's not completely disconnected-feeling, but it's a bit rubbery. no one would complain if it felt like a [subaru] brz's stick. no one. and the clutch pedal resistance is still strangely nonlinear. i never understood why they went this way."
numb steering: "the big downer for me remains this generation's steering, which is a lot more numb and less precise than the setups in earlier generations of the car," hanley said of our 3 series. "selecting the car's sport mode firms the steering up a bit, but the improvement is minimal."
value: "for its nearly $54k as-tested price, i would've liked to have seen it better equipped (it doesn't have any active safety features and the seats are simulated leather)," hanley wrote. "but from a fun-to-drive standpoint, this one still ranks high." added wiesenfelder: "definitely no one's idea of a bargain, as mike points out, but that's bmw in a nutshell, right?"
what rocks
refined drivetrain: "it was good to be reminded that the 3 series is still a fun, capable sports sedan in certain forms, like this one," hanley observed. "there are a lot of things to like in the 340i. its six-cylinder is strong, smooth and eager to rev; the six-speed shifter flicks smoothly between gears with satisfying throws that have enough of a mechanical feel to help connect you to the car, and the car feels great in corners with the m sport adaptive suspension."
first-rate multimedia: bmw deserves credit for continuous updates to an older car; remember, the current 3 series sedan debuted all the way back in october 2011. our test car's multimedia system had an 8.8-inch screen with navigation and bmw's latest iteration of idrive plus wireless apple carplay. it works as a touchscreen now, which addresses a criticism i've had regarding non-touchscreens that have carplay or android auto. what's more, apple maps has added swipe-to-scroll functionality, addressing an early complaint i had for carplay — but it still lacks pinch-to-zoom.
ride quality: despite the m sport suspension and 18-inch wheels, our 340i boasted excellent ride quality, with good isolation and generous shock absorption. we noted the 3 series got a little softer with this generation, but, as we observed with the x3 in 's luxury compact suv challenge, its chassis shows a lot of polish on the ride quality front.
improvement noted: "i've been trying to explain to people that you can still get a good 3 series without going full m3, but you have to get the right one," wiesenfelder said. "this 340i is closer to being the right one. unlike some versions we've driven, the ultimate driving machine tag seems like less of a stretch."
's editorial department is your source for automotive news and reviews. in line with 's long-standing ethics policy, editors and reviewers don't accept gifts or free trips from automakers. the editorial department is independent of 's advertising, sales and sponsored content departments.