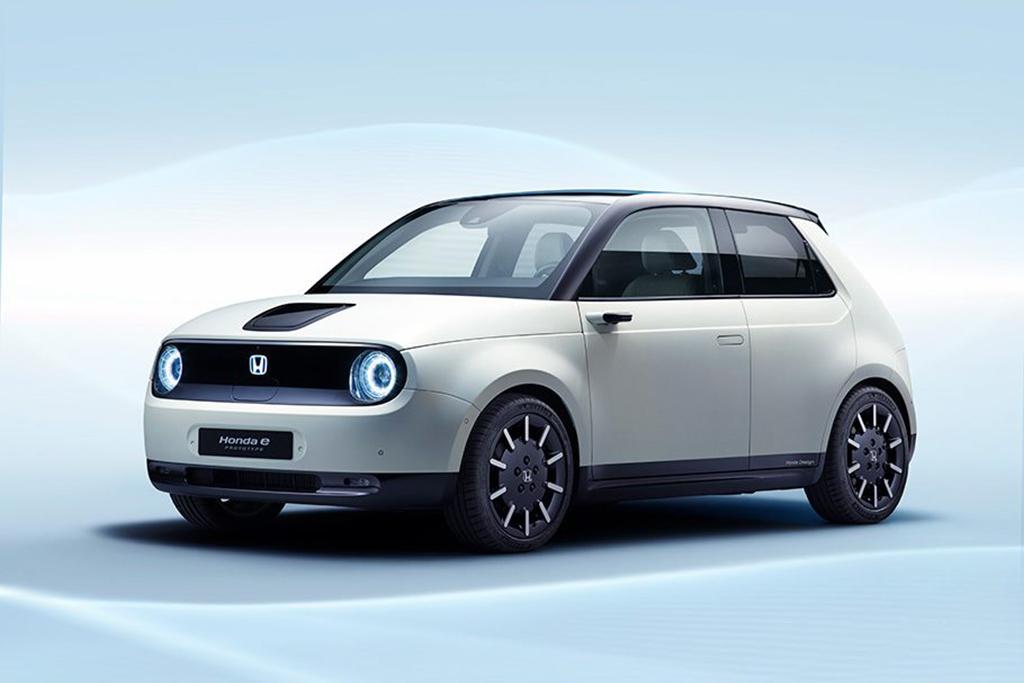 honda plans to produce a compact urban electric vehicle for the european market, and shoppers will get a taste of its possibilities with the e prototype debuting at the 2019 geneva international motor show.
honda says the prototype was developed with a focus on functionality and purpose, and it pairs a simple design with unique character. the vehicle's minimalist look outside is highlighted by its flush pop-out door handles and cameras that replace regular side mirrors. the automaker says the e prototype has a "human face," but to me it more closely resembles a sad robot with its round headlights inset in a browlike horizontal bar.
inside, the exterior's understated aesthetic is matched by a clean design. honda says it used "melange-style" sofa fabric to give the cabin the feel of a contemporary home. the control layout is more chaotic, with multiple screens showing multimedia options, car functions, and views of the side and rear of the car.
honda says the production version will be its first compact car on a dedicated ev platform and is positioning it as a car for european urban commuters — which translates to drivers who don't have a very long drive to work. it'll offer approximately 124 miles of range and a fast-charging functionality good for 80 percent battery charge in 30 minutes.
more from :
more honda news
more auto show news
research electric cars
find your next car
no word yet on if there are plans to bring it stateside, but range will be an issue — the nissan leaf and chevrolet bolt ev both out-range it by quite a bit. the honda e prototype will be unveiled march 5 at the geneva show; stay tuned for more.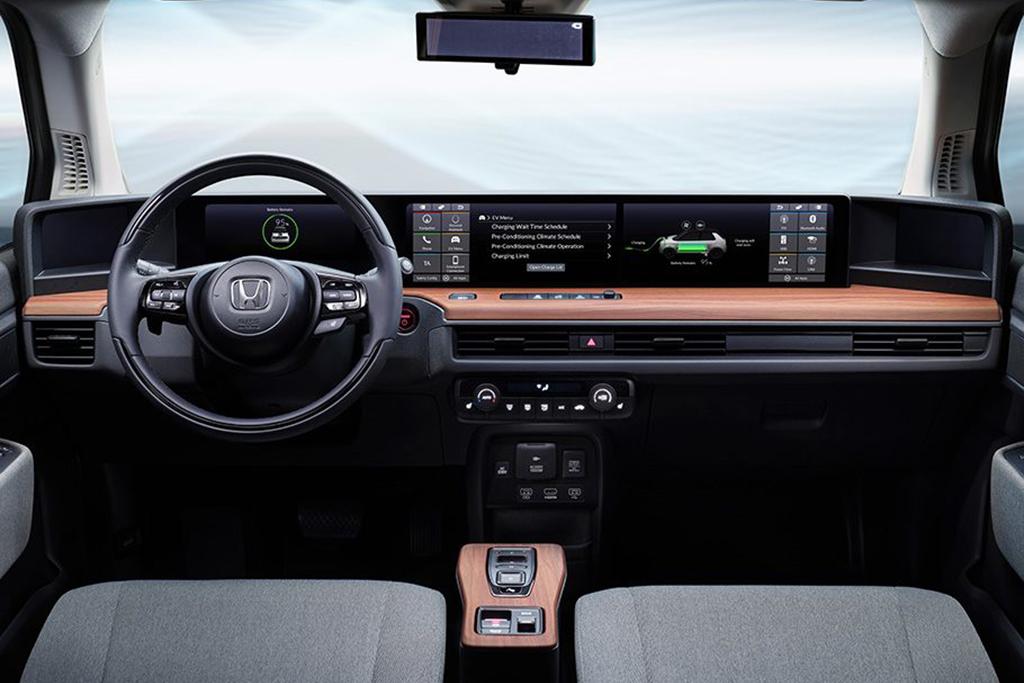 's editorial department is your source for automotive news and reviews. in line with 's long-standing ethics policy, editors and reviewers don't accept gifts or free trips from automakers. the editorial department is independent of 's advertising, sales and sponsored content departments.