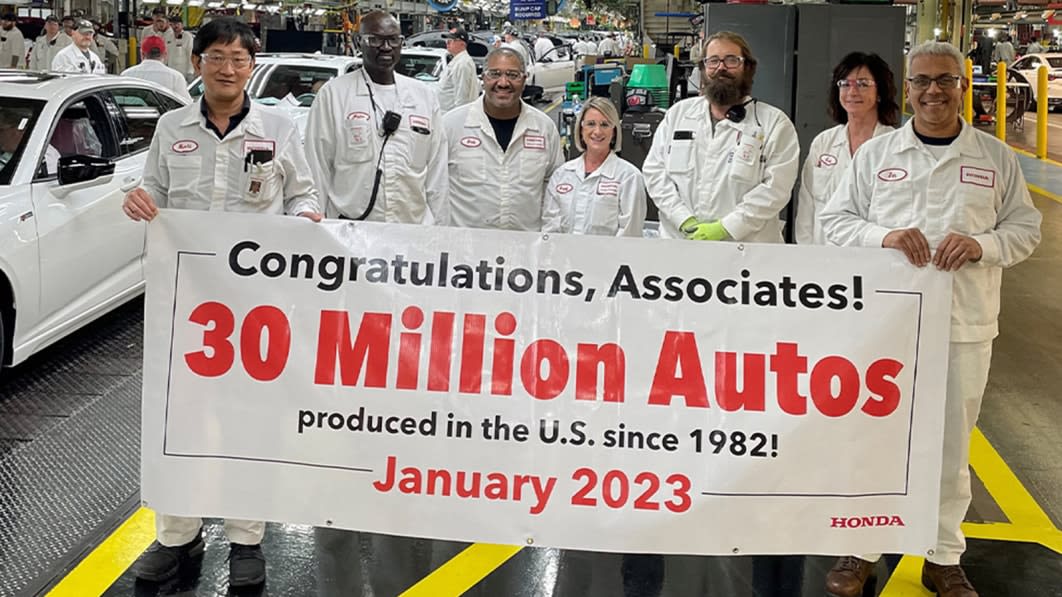 ---
honda
just celebrated its 40th anniversary of u.s. production, and now it has reached another milestone: 30 million cars built in america. its first automotive factory went into operation in 1982 building the
honda
accord, the first japanese car factory in america. over the past 40 years,
honda
has built an average of 750,000 cars in the u.s. every year. that first
honda
car plant was in marysville, ohio, and in that first year of production,
honda
only built 968 accords. the following year that jumped past 55,000.
honda
did start building vehicles there earlier, in 1979, but they were motorcycles, not cars.
honda
still builds accords in marysville, but it's now joined by the
acura
tlx and the new integra, too. most of
honda
's automotive manufacturing facilities are in ohio, but it also builds components and full cars in alabama, georgia and indiana. of course,
honda
builds more than cars, including in america. in south carolina it builds atvs and side-by-sides, and in north carolina it builds power equipment, jet engines and the
honda
jet itself. related video:
source:autoblog.com