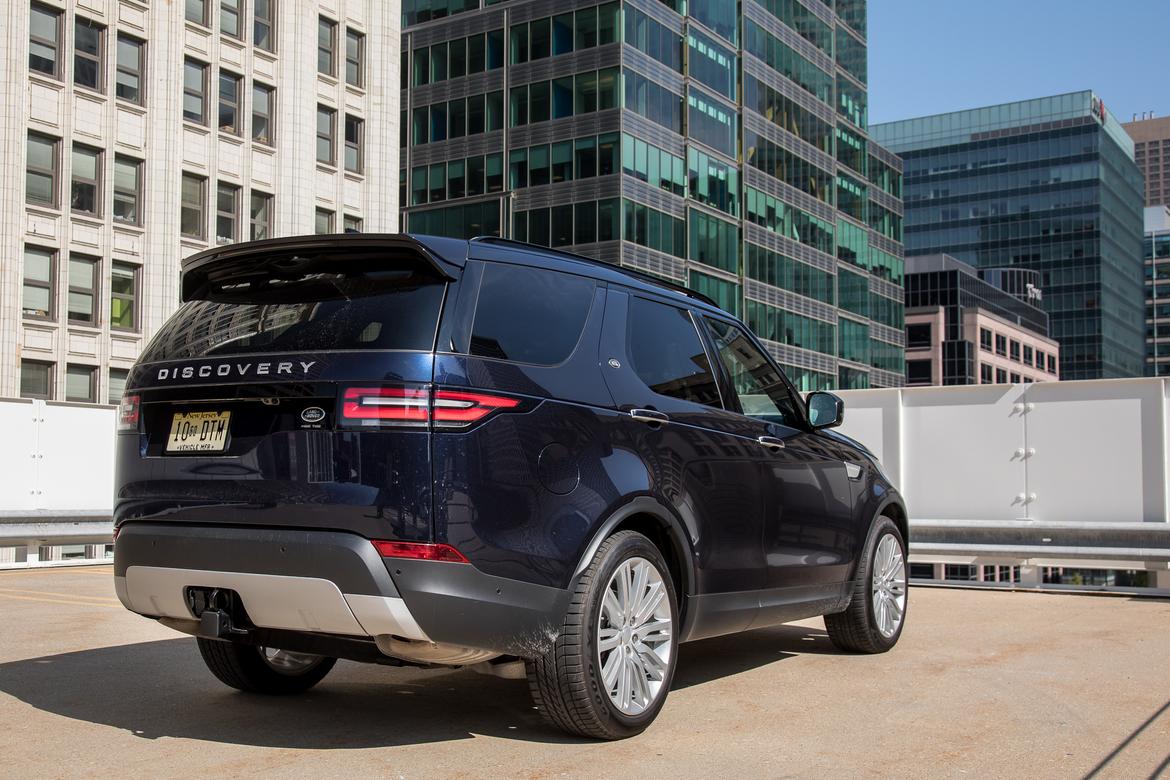 pump prices rose by small amounts or remained steady in most states this past week as the peak summer driving season came to a close over the labor day weekend. pump prices vary from state to state because of different tax levels and how much demand there is for a specific fuel, such as premium or diesel. the cost to fill the tank of a 2018 land rover discovery suv, for example, can vary widely depending on whether it has a gas or diesel v-6 — not to mention where it's filled up.
the aaa daily fuel gauge report said thursday that the national average for regular gas was $2.85, up a penny from a week ago. premium gas was also up a penny at $3.40, and diesel fuel was 3 cents higher at $3.18.
the discovery's gas v-6 is a supercharged 3.0-liter, and the diesel v-6 is a turbocharged 3.0-liter. both come with an eight-speed automatic, but gas versions have a 23.5-gallon tank and diesel models a 22.5-gallon tank. here's what it would cost you to fill both at current prices:
at the national average of $3.39 for premium, filling the gas model would cost $79.67. in chicago, where premium averaged $4.07, the cost climbs to $95.65; in biloxi, miss., where premium was $1 cheaper, the bill drops to $72.15.
filling the diesel tank would cost $71.56 using the national average of $3.18. in sacramento, calif., where diesel was $3.95, it would be $88.88; filling the tank in el paso, texas, where diesel was $2.88, would be less than $65.
hawaii remained the state with the most expensive gas — the average price of regular there was $3.78. california was next highest at $3.62, followed by washington at $3.39. alabama had the lowest average price for regular, $2.53, followed by mississippi at $2.55 and south carolina at $2.58. though most states saw little change the past week, regular jumped by 7 cents in indiana and michigan, two states where big price swings are common.
for anyone considering the 2018 land rover discovery, these significant differences in cost may be a factor not just in which powertrain you end up purchasing, but which rivals you may end up researching, as well.
's editorial department is your source for automotive news and reviews. in line with 's long-standing ethics policy, editors and reviewers don't accept gifts or free trips from automakers. the editorial department is independent of 's advertising, sales and sponsored content departments.