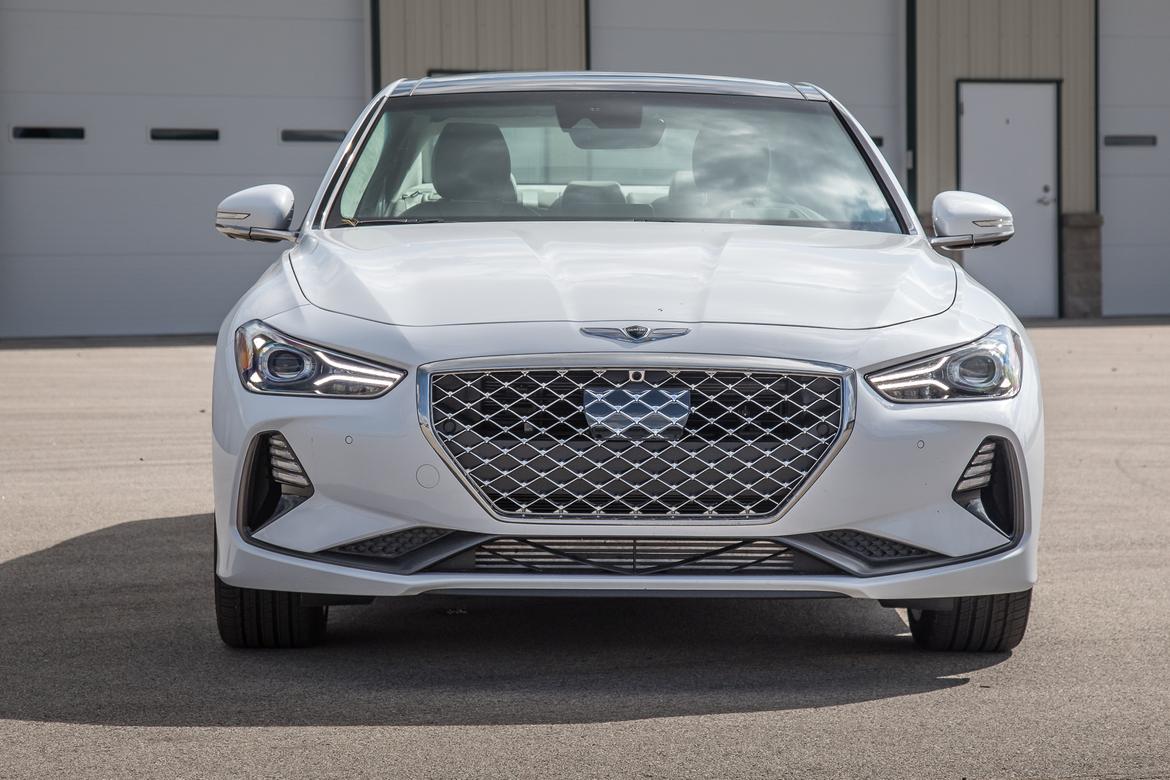 genesis, hyundai's luxury offshoot, has rolled out its latest option in the form of the 2019 g70, a sports sedan that makes a compelling offer for buyers who aren't so concerned about the badge on the hood. a significant number of performance vehicles require premium fuel, but for others, such as the g70, premium is merely recommended for best performance. so what does that mean at the pump? how much will you pay?
gas prices continued to nosedive the past week along with oil, so that means less than you would have a week ago. motorists around the country were finding more money in their pockets to spend on the upcoming holidays regardless of fuel type as the national average for regular gas dropped 8 cents to $2.51, according to the aaa daily fuel gauge report, the lowest since march. premium gas fell 7 cents to $3.10, and diesel fuel fell 3 cents to $3.18.
here is what it would cost to fill the 2019 genesis g70's 15.8-gallon tank based on prices for premium posted thursday by aaa:
at the national average of $3.10 for premium, filling the tank from empty would cost $48.98.
in oklahoma, where premium averaged $2.61 as the lowest in the nation — typical in recent weeks — the cost would drop to $41.24.
in hawaii, on the other hand, where premium was $3.99 per gallon, filling the tank would be more than $61.30.
the average price of regular is nearly equal with what it was a year ago and some 40 cents lower than eight weeks ago. plunging oil prices have been the main driver of the decline: u.s. oil was trading at around $51 per barrel early thursday, 33 percent less than eight weeks ago.
though the national average for premium gas is still more than $3, it has dropped 27 cents over the past four weeks, giving a break to motorists who need or wish to use a high-octane blend.
related: 2020 genesis g90: freshened flagship teased
regular fell by double digits in several states the past week, including georgia, indiana, kentucky, michigan, mississippi, ohio and south carolina, among others. as pump prices continue to fall, $3 gas is disappearing in some areas, and regular gas for less than $2 is becoming more common in states such as missouri and oklahoma.
's editorial department is your source for automotive news and reviews. in line with 's long-standing ethics policy, editors and reviewers don't accept gifts or free trips from automakers. the editorial department is independent of 's advertising, sales and sponsored content departments.