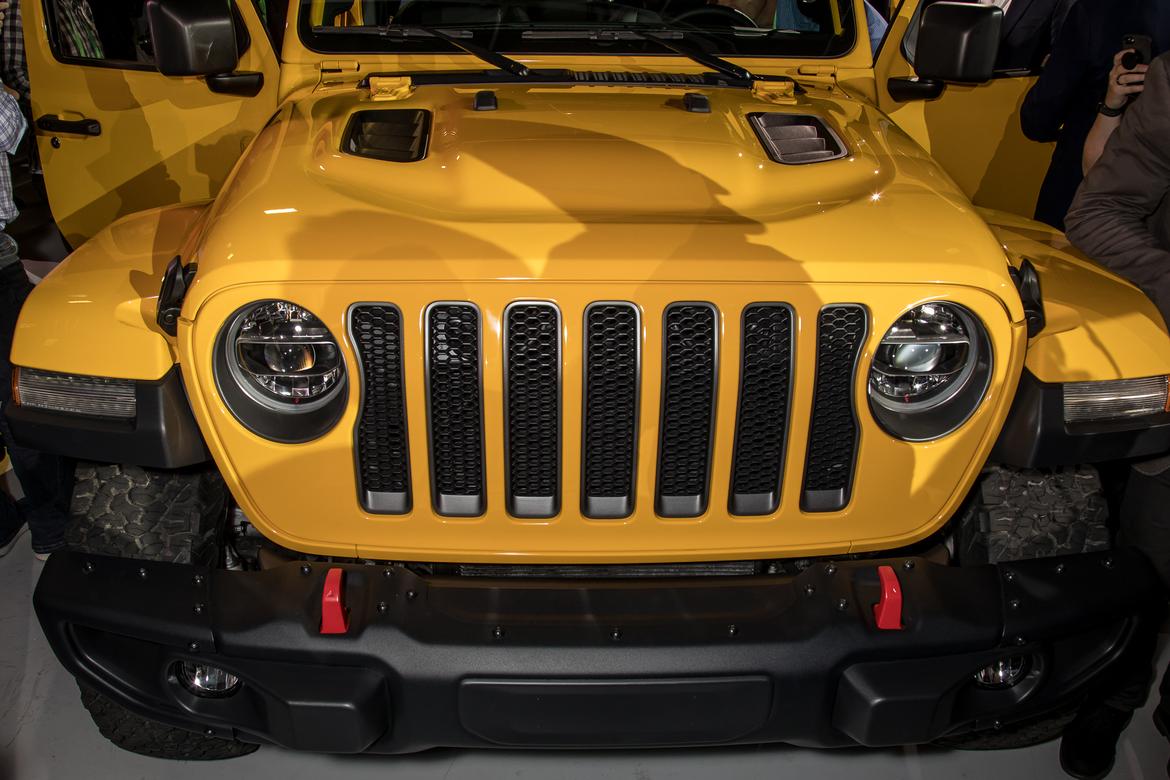 Jeep announced at the 2017 Los Angeles Auto Show that the new 2018 Jeep Wrangler "JL" will eventually have a choice of four powertrains: a standard 3.6-liter V-6 and a turbocharged 2.0-liter four-cylinder mild hybrid when it launches next year, and in 2019, a new 3.0-liter diesel V-6.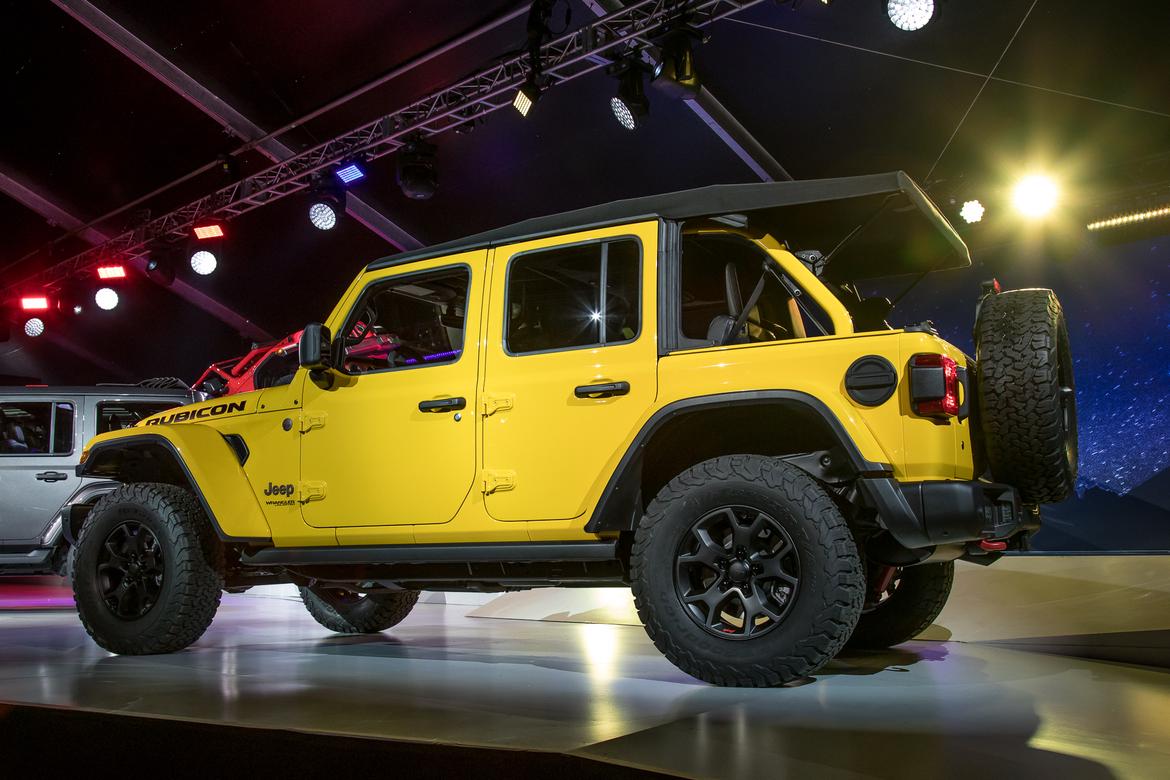 And then, something surprising a year later — a plug-in hybrid electric powertrain.
Related: More 2017 L.A. Auto Show Coverage
Get 2017 Jeep Wrangler Details Find a 2017 Jeep Wrangler Near You
This isn't the first time Jeep has teased the possibility of an electrified Wrangler. They built a plug-in hybrid Wrangler in 2008 before the bankruptcy and purchase of Chrysler by Fiat, creating a 40-mile extended-range EV with a small four-cylinder generator, similar in concept to a Chevrolet Volt. But there was one problem — it was only two-wheel drive.
Jeep is keeping mum about the details of what this new 2020 Wrangler PHEV powertrain will entail, but given what we know about Fiat Chrysler Automobiles' only other plug-in hybrid vehicle, the Chrysler Pacifica Hybrid, we've got a few ideas about what this new electric Wrangler might be — and a few more ideas on what it must be.
It Must Retain Its "Trail Rating"
This may be the most critical part of imagining a plug-in Wrangler. The Wrangler purists won't tolerate any soft-roading dumbing down of the iconic Jeep SUV — this is the flagship of the Jeep brand and has to retain its status as the ultimate off-roader. Even the most luxurious Sahara model can still do things few other SUVs can do. So with the idea that the Wrangler PHEV must still do everything a normal Wrangler does, we can start making some assumptions.
It'll Almost Certainly Be Four-Door Only
Jeep will have to package a pretty big battery pack into the Wrangler in order to get it to drive in electric mode for any kind of decent range. It will have to be mounted fairly high, perhaps taking a few inches out of the rear cargo area, as the new JL Wrangler has the ability to ford 30 inches of water — and high-voltage lithium-ion battery packs don't really take well to being submerged in swift-moving streams or being knocked by sharp rocks. Packaging anything below the Wrangler's body would eat into its ground clearance and potentially exposes the pack to puncture damage when the Wrangler goes rock crawling. If this battery has to go in the cargo area, that means the four-door will be the only one with sufficient room to package it.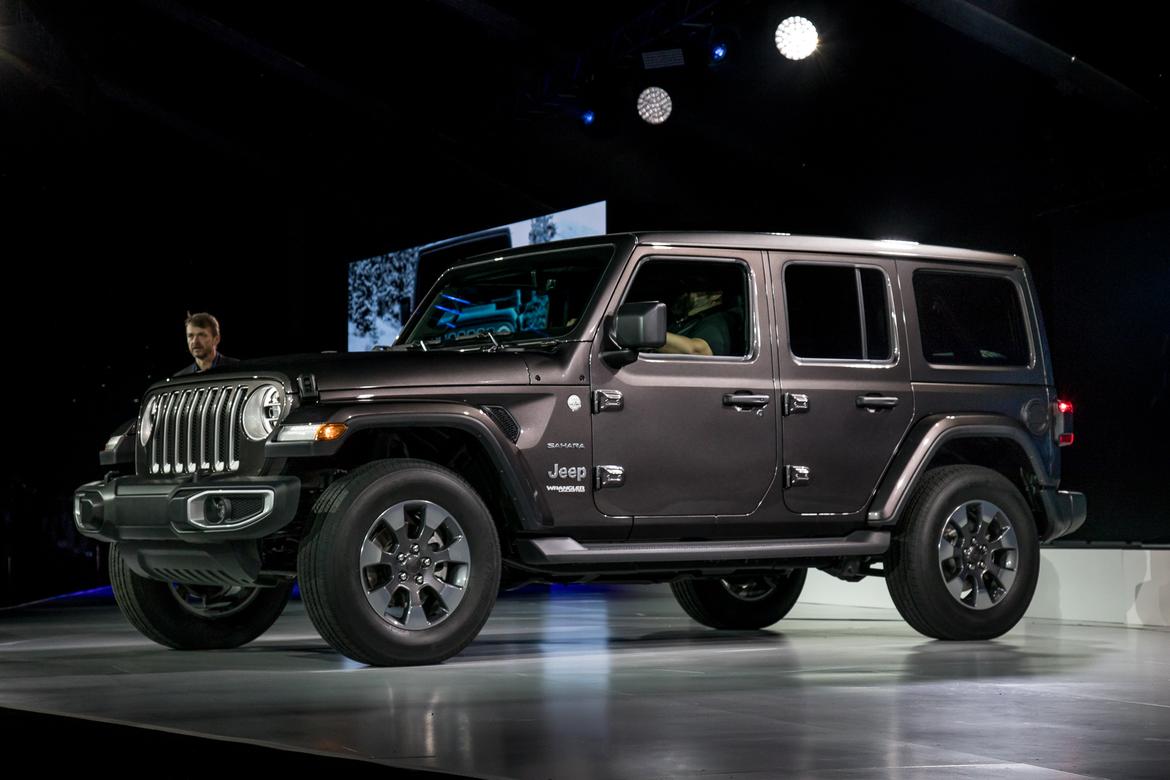 The Powertrain Options Are Interesting
FCA has a plug-in powertrain right now, an integrated motor plus continuously variable transmission unit used in the Pacifica Hybrid — but it's a front-wheel-drive system. If we assume that this is the starting point for a Wrangler PHEV, it opens up some interesting possibilities for the four-wheel-drive system.
For instance, an electric drive system that powers only the front wheels could create a four-wheel-drive Wrangler that doesn't actually need a transfer case, creating a "through-the-road" hybrid system that confines electric power to one axle and gas to the other. Adding an additional electric motor or two to the rear axle is possible, if unlikely, and traction could be handled through a combination of limited-slip differentials, individual wheel braking and electronic throttle control. Motors could be added to the transmission as well, which is a more common set-up for hybrids.
If we want to think bigger, however, we could imagine a new Wrangler with four small independent electric motors, one for each wheel. This presents the ultimate in four-wheel-drive capability, with each wheel able to respond independently to traction conditions. This could also allow for a highly articulated independent suspension, as well. A smaller four-cylinder Used Engine could then be used as a motor-generator whose exclusive purpose is to provide electricity instead of direct power to gears and wheels. This might make an exceptional off-roader but probably not a very efficient hybrid overall.
What Could Go Wrong?
Lots of things could derail the idea of an off-roadable hybrid Wrangler.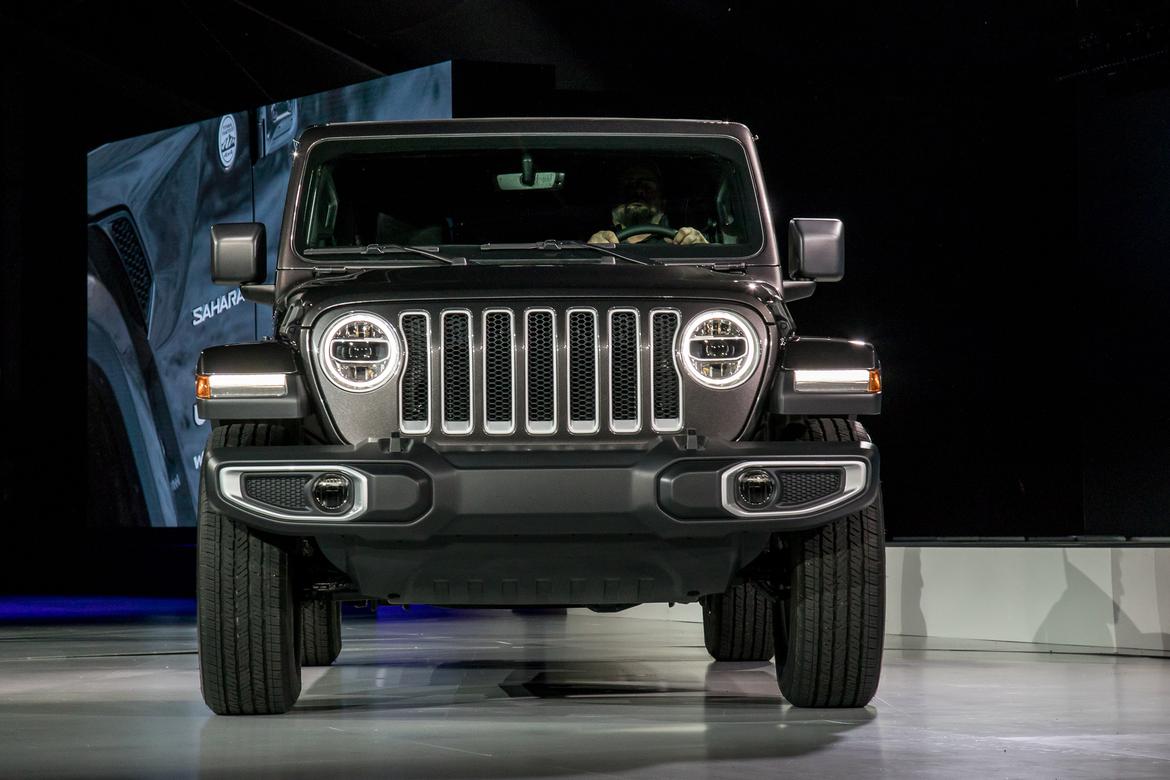 First is demand. Is there anyone out there clamoring for a plug-in Wrangler? Where does one recharge high-voltage, high-capacity batteries in the middle of the wilderness?
Second is ability. How do you waterproof a high-voltage electrical system in a vehicle meant to be half-submerged and still function normally? Individual hub motors — tempting in other ways for off-road control — look like a liability once the water rises.
Third is design. Weight is already an enemy of hybrid cars, but the Wrangler's aerodynamic efficiency represents a double whammy; the Wrangler's shape is as bricklike as they come, which makes highway driving horribly inefficient regardless of powertrain. Take off the top and doors and the aerodynamic drag numbers go ... through the roof.
Jeep has definitely piqued our interest with the idea of a plug-in Wrangler, but we're still at least a year or two away from knowing much about it. Until then, we'll keep dreaming up possibilities.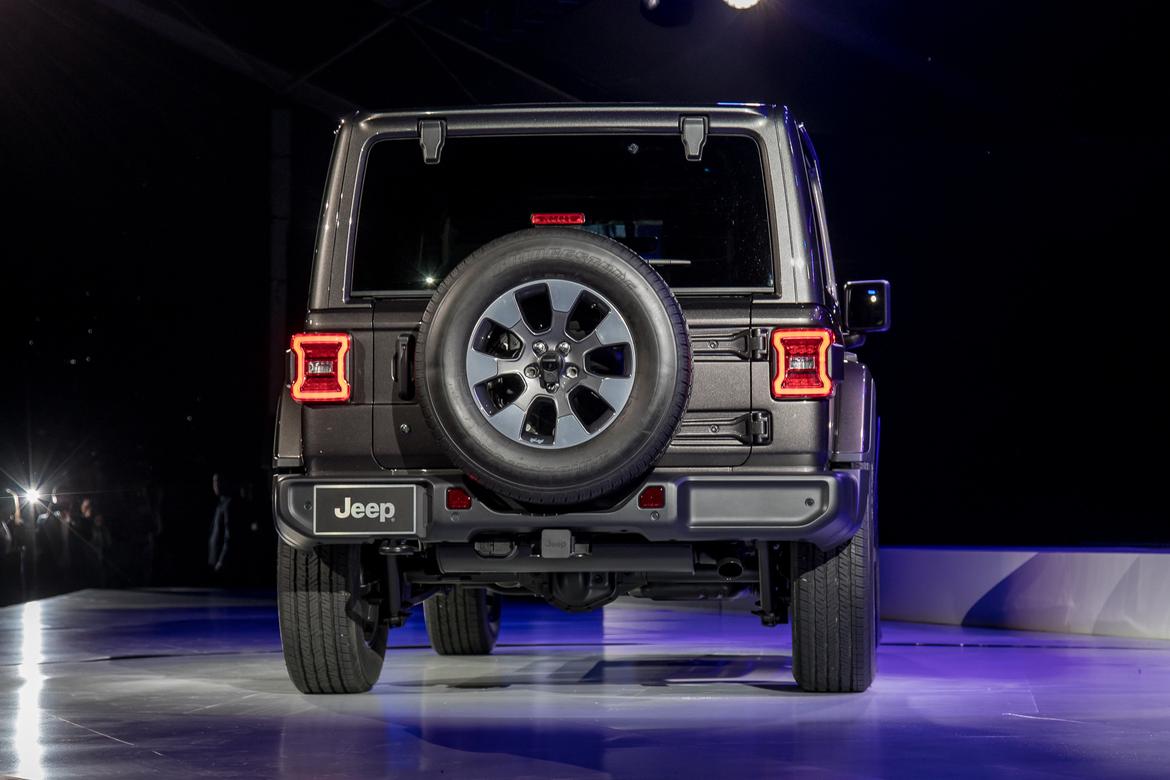 's Editorial department is your source for automotive news and reviews. In line with 's long-standing ethics policy, editors and reviewers don't accept gifts or free trips from automakers. The Editorial department is independent of 's advertising, sales and sponsored content departments.