— Hyundai's aggressive pursuit of eco-friendly vehicles continues with the introduction of a new hydrogen-powered SUV in Seoul, South Korea.
Hyundai was committed to bringing a new fuel-cell SUV to market in 2018, and it appears that the automaker will hit that goal. The new, as-of-yet unnamed SUV is based off the FE Fuel Cell Concept Hyundai showed at the 2017 Geneva Motor Show, and even though it lacks a moniker, enough details were revealed to pique my interest.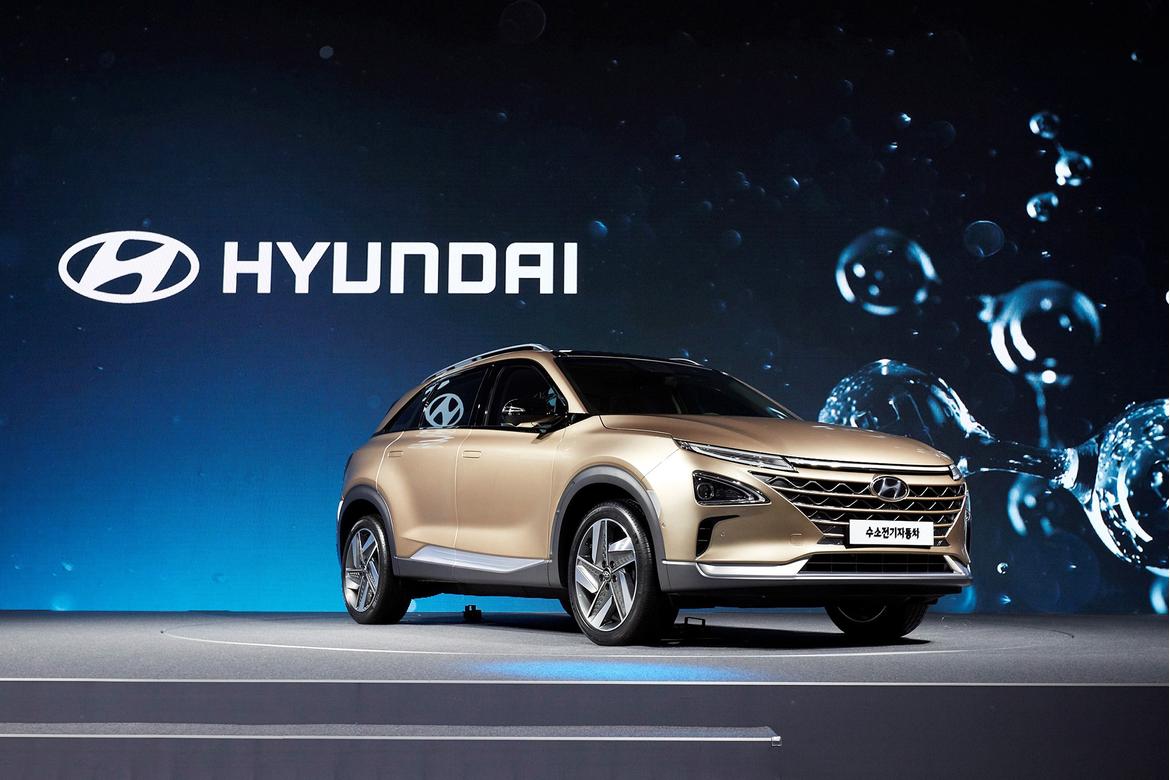 This is Hyundai's second crack at a hydrogen-powered SUV; it began offering a fuel-cell version of the Tucson compact SUV starting in 2013 (which is still on sale today, fun fact). Hyundai claims wide improvements to the powertrain, including better output, higher storage capacity and more range. Those figures translate to 161 horsepower and a driving range of 360 miles on a tank of hydrogen. There is also improved cold-start capability; it can now be started at temperatures down to 22 degrees Fahrenheit, which is good news for owners in colder climates.
Styling is very futuristic and loosely based on the concept. It keeps a similar shape to the concept that is noticeably swoopier than Hyundai's current SUV lineup, with a prominent front grille and dramatic fenders. Inside, however, styling is much more muted, with a straightforward dash and center console design featuring a large display at the top. We will be back with further updates (including the name) when they become available closer to the vehicle's launch in 2018.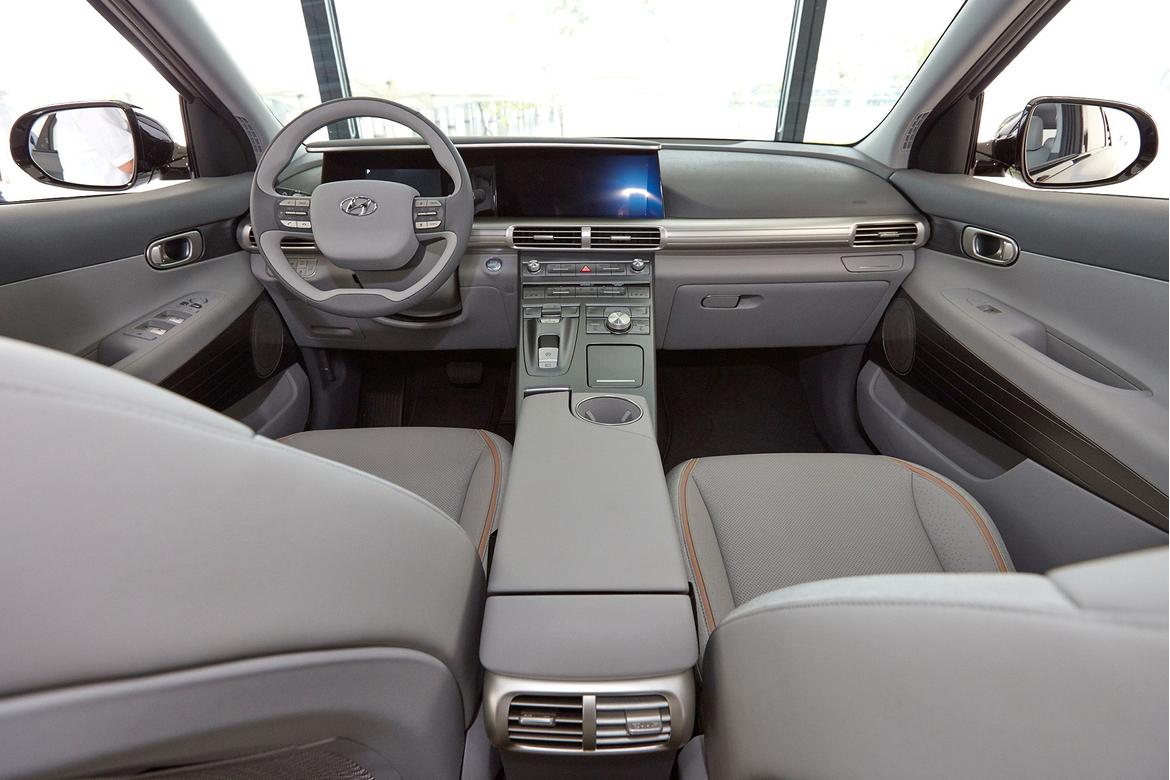 Along with this debut, Hyundai also announced plans for the next generation of eco-friendly vehicles including:
Launch of an electric version of the forthcoming Kona compact SUV in the first half of 2018 with a range of around 240 miles
An EV model for the Genesis luxury brand in 2021
A long-range EV with more than 300 miles of range after 2021