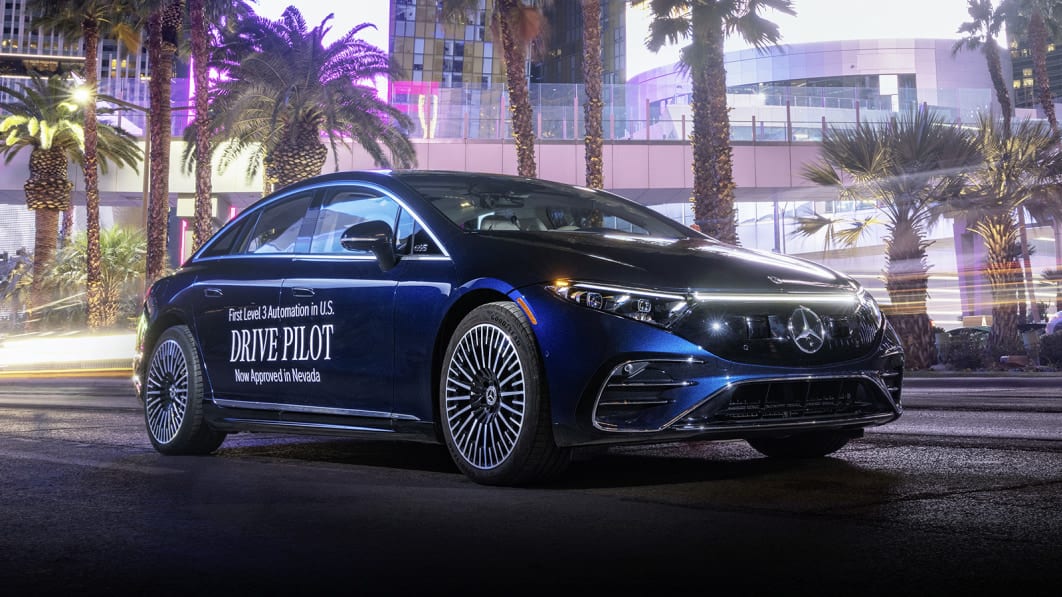 ---
it seems the u.s. will be getting its first cars with sae level 3 driver assist this year.
mercedes
-benz announced that it will offer its drive pilot function on 2024 s-class and eqs sedan models. the first examples will be delivered in the second half of this year. as a refresher, level 3 systems are able to handle driving without constant monitoring in certain situations. that means that the driver is free to do other things, as long as they're able to take back over if the car alerts them that it can no longer do the driving. in the case of drive pilot, the circumstances where it can take over are on freeways at speeds up to 40 mph. in more pragmatic terms, it can handle low-speed, heavy-traffic situations on the highway. also, lane changes and exits will require the driver to take over. basically, it's tailor-made for l.a. traffic, and we found it to work very well there. the certification of the drive pilot system in nevada has made way for
mercedes
to be able to offer it in the u.s. it was previously certified in germany and has been available there.
mercedes
is hoping to earn certification in california, soon, and we would presume in time for the model year update.
source:autoblog.com