By the time the public gets to the 2018 North American International Auto Show at Detroit's Cobo Center, all the hard work will be done. The new cars will be gleaming on the carpeted floors; flashing video walls will soar overhead displaying logos and videos of all manner of SUVs crunching through the wilderness; and the smell of Ryba's Mackinac Island Fudge will permeate the space - all as attendees from near and far line up to see the industry's latest offerings.
But how does it get to this point? How does Cobo go from a vast, cavernous, completely empty shell of a room to one big permanent-looking dealership showroom and luxury garage?
Related: More 2018 Detroit Auto Show Coverage
The short answer: It takes massive amounts of manual labor, semitrailer after semitrailer of construction material, and far more time than you might imagine. Work starts on outfitting Cobo Center three full months before the show, due to the huge amount of bespoke construction work required.
More than 1,800 semitrailers converge in a massive convoy during those 12 weeks to deliver 78,000 square feet of carpeting to Cobo — enough to cover one and one-third of a football field — and that's for the aisles alone. More than 400,000 square feet of the show hall is covered with a false floor over the bare concrete, with electrical cables and structures hidden by wood, metal, thickly padded carpet and even glass — a surface area equivalent to more than 85 basketball courts. All of it is assembled by union labor, nearly 1,500 workers from all across the country come to put it all together and take it all apart when it's over.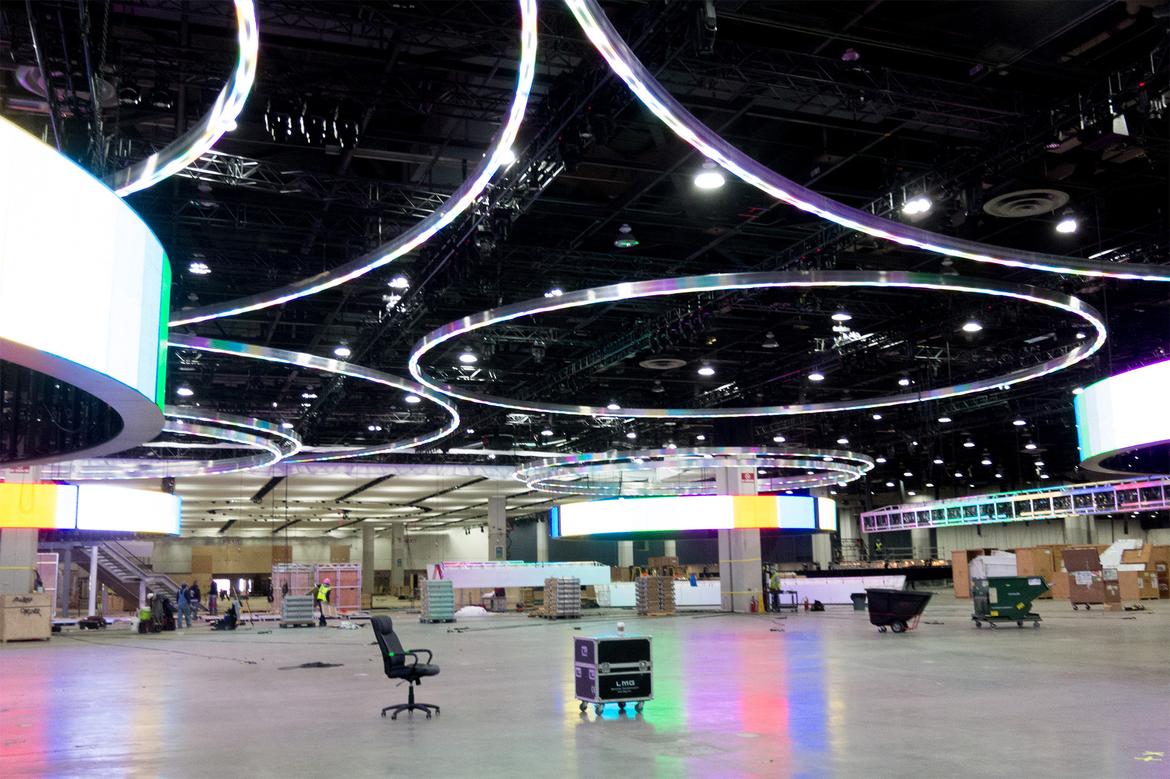 The numbers for the Detroit auto show are impressive. The event draws more than 5,100 media professionals from 60 different countries for the early sneak-peek media preview, with more than 750 vehicles being displayed on the show floor.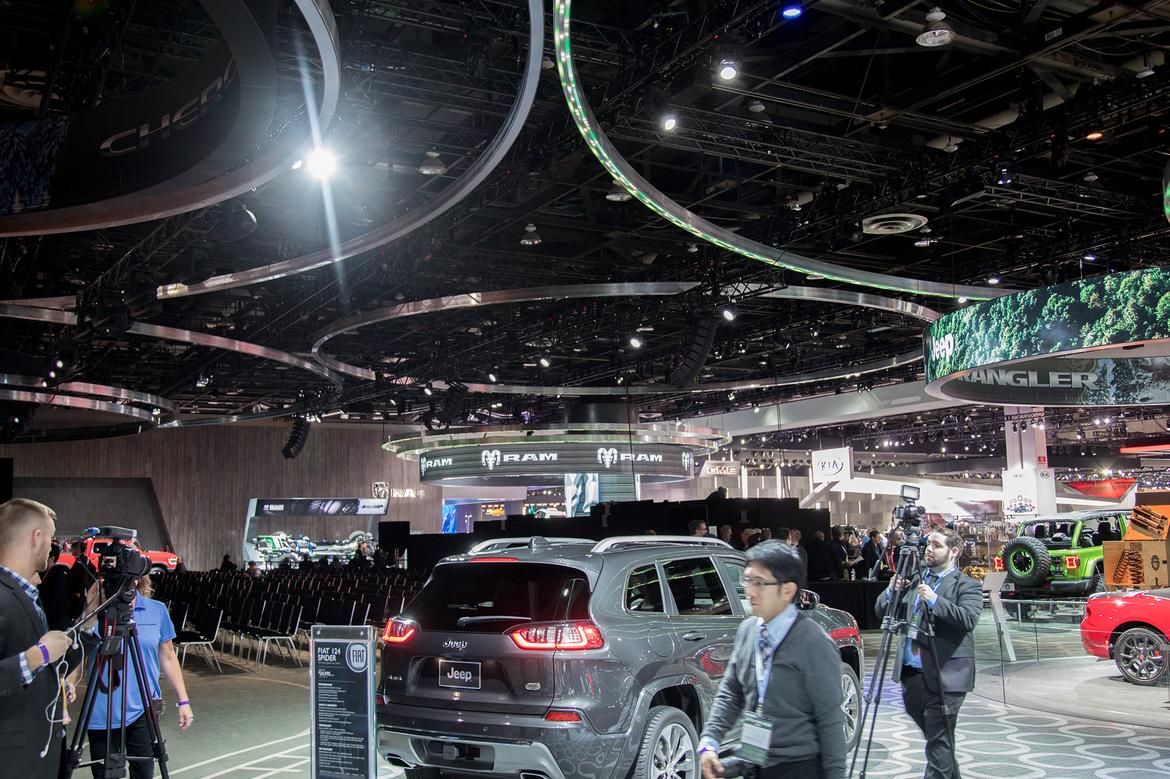 The 2017 show drew more than 800,000 total attendees for the public show days, plus more than 40,000 people on the two industry preview days, during which auto-industry personnel can purchase a super-pricey ticket and poke around, peek in and check under all their competitors' vehicles while armed with cameras, clipboards and measuring devices.
Despite the massive effort and resources going into the setup, the total economic impact for the Detroit area cannot be denied, with show organizers estimating 2017's impact at $450 million in total. That's money that certainly wouldn't be coming to a frigid industrial city in the middle of winter for any other reason.
The show opens to the public on Saturday and runs through Jan. 28; more information on what's being shown and how to attend is available on the show's website.
's Editorial department is your source for automotive news and reviews. In line with 's long-standing ethics policy, editors and reviewers don't accept gifts or free trips from automakers. The Editorial department is independent of 's advertising, sales and sponsored content departments.