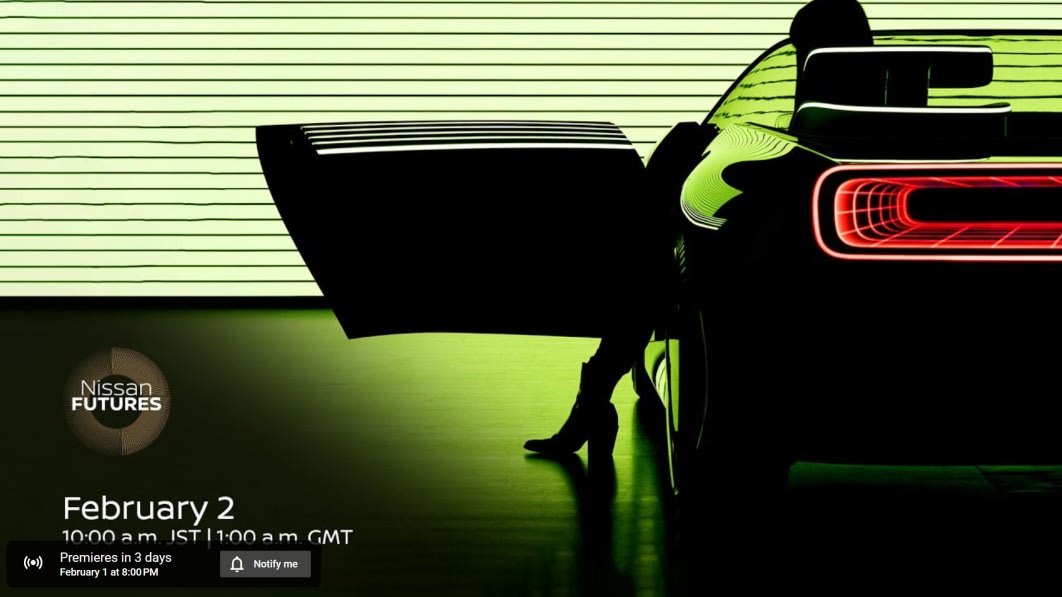 ---
nissan
's showing a new electric concept this wednesday, february 1, at 8 p.m. est. or it could be the physical version of a concept we've seen. the tagline for the livestream encourages all to tune in and "see what happens when virtual becomes physical. discover how our latest concept car takes zero emissions mobility to the max!" the placeholder image includes the rear corner of the max-out concept, which was one of
nissan
's concepts promoting the automaker's ambition 2030. the initiative involves a 2 trillion yen ($17.7 billion u.s.) investment over the next five years, part of which will pay for launching 23 new electrified models, 15 of those being pure electric. the other models could use the company's e-power powertrain, which adds a gasoline range-extender engine.
nissan
wants its lineup and the
infiniti
range to be 50% electrified globally by 2030, with goals differing for various markets. europe is targeted for 75% electrified sales in the next five years; the aim for the u.s. and china is 40%.
nissan
described the max-out as "so responsive it feels a part of you," the convertible concept aiming "to deliver a new driving experience with its superlative stability and comfort. dynamic cornering and steering response are balanced with limited body roll to optimize driver and passenger comfort, creating a feeling of oneness with the car." other than the expected ev concept bits like a full-width screen for the instrument panel, the concept featured lightweight construction and a passenger's seat that could be stowed to create more cargo room. the max-out debuted alongside three more virtual-only concepts, the chill-out crossover, hang-out suv, and surf-out pickup. in a previous video about those concepts, the automaker touted its ev technology vision as being "ultra lightweight" with "ultimate hardware," "
mini
mal components," and "innovative integration of the body, chassis, and battery," the latter being solid-state batteries. these would all be an evolution of
nissan
's advanced e-4force dual-motor powertrain that debuted at the end of 2019 on a modified leaf. combined output came to 304 horsepower and 501 pound-feet of torque. the system debuted late last year on the 2023 x-trail in europe, our rogue, with 210 hp and 243 pound-feet of torque. what does this mean for the debut in a few days? in december, nismo boss takao katagiri told autocar
nissan
is developing a news sports car for north america and europe, conjectured to be some sort of preview of a gt-r successor that will have hybrid and pure electric power. we expect a physical version of the max-out this week, but we aren't sure how far ahead the concept casts its vision and how much of what we're expecting from
nissan
will be included in that vision. so, as the tv commercials say, tune in wednesday to find out.
source:autoblog.com