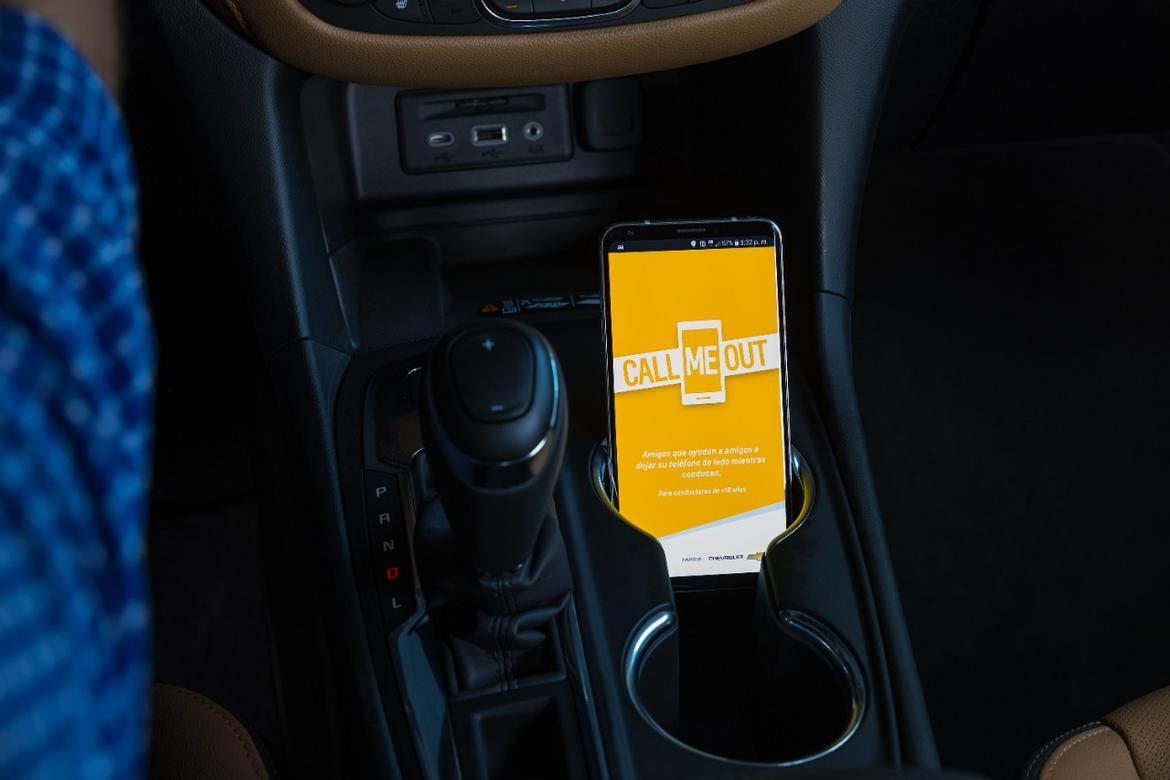 there is no doubt that using a phone while driving is dangerous. the insurance institute for highway safety says some 37,500 people died in motor vehicle crashes in 2016, the latest year on record. along with alcohol and speeding, distracted driving is one of the biggest factors in traffic fatalities, and it often involves using cellphones behind the wheel; at any point in time, 1 in 14 drivers are using their phones, according to the national safety council. a study published in 2017 by zendrive, a software developer for vehicle fleets, found that drivers use their phones nearly 90 percent of the time.
but would you admit that to your own mother? with a new app from chevrolet, she might tell you to put down your phone if you use it while driving.
call me out is a smartphone app designed to use peer pressure to influence against distracted driving. it uses recorded personalized messages from friends and loved ones to help drivers fight the urge to engage in risky behavior behind the wheel. the app uses the phone's accelerometer and gps to detect when it's being used at speeds greater than 5 mph and plays the messages out loud to convince drivers to put their phones down and keep their eyes on the road. if you're a passenger in someone else's moving car, the app has a passenger mode that allows you to use your phone.
it's only available for android devices right now, however.
"today's vehicles offer a range of active safety features like lane keep assist and forward automatic braking that help drivers stay more aware of their surroundings," said tricia morrow, chevy safety used engine er, in a statement. "but we also know the vehicle is only one element. chevy's call me out app gives drivers another great tool to reinforce good driving behaviors."
if your own friends and family shaming you into safe driving isn't enough of a motivator, maybe the app can appeal to your competitiveness. call me out also has a game element with a scoreboard and rankings for drivers who ignore notifications from text messages, phone calls and social media while the car is moving. the more you ignore such notifications while driving — and the less you use your phone — the higher your ranking can go.
the app stemmed from a hackathon hosted by chevrolet challenging programmers to develop a solution to reduce distracted driving. chevy partnered with students at wayne state university in detroit to test the app and its effectiveness before its release.
call me out is free to download. you must also be 18 years or older to use the app, so stick to old-fashioned phone-shaming if you're the parent of a younger teen driver.
's editorial department is your source for automotive news and reviews. in line with 's long-standing ethics policy, editors and reviewers don't accept gifts or free trips from automakers. the editorial department is independent of 's advertising, sales and sponsored content departments.