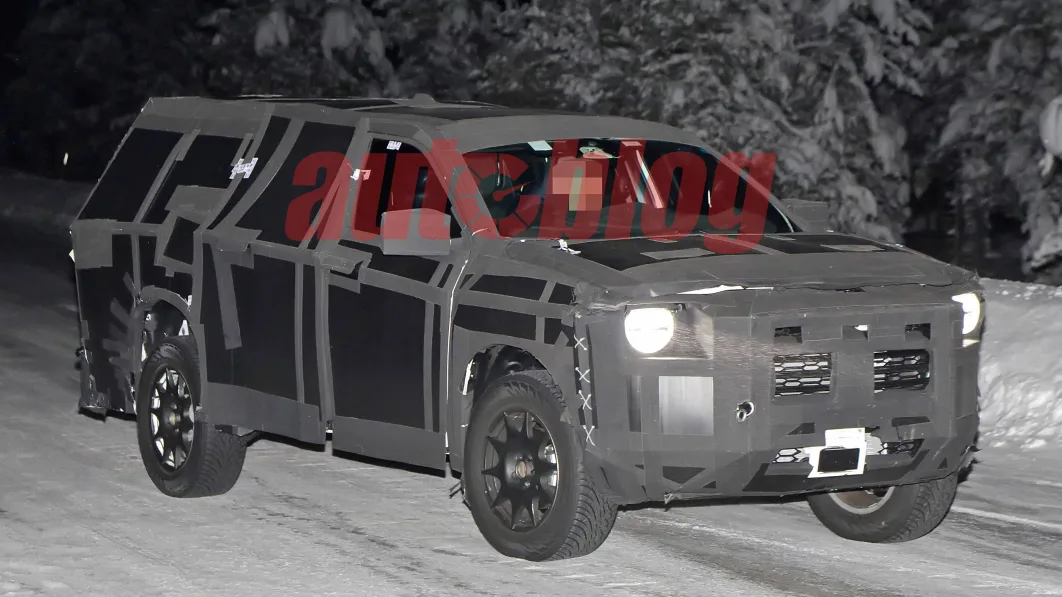 ---
scratching your head as to why stellantis hasn't yet clawed its way back into the mainstream midsize pickup space? sure, the
jeep
gladiator exists, but its hefty price tag doesn't support the volume that can be had with nameplates like the
toyota
tacoma,
ford
ranger, chevy colorado and
gmc
canyon. this prototype ram caught testing in the arctic circle may be our first glimpse at a revival of the dakota — a model that could put ram back in the small truck mix. at first glance, this looks an awful lot like early road-going prototypes of the
ford
maverick from way back in 2020. that's probably no coincidence. while it might seem logical that ram would repurpose the existing midsize gladiator platform for a small pickup of its own, company executives have suggested that a new small pickup for the u.s. market would need to be more easily globalized. translation? the clankenstein's monster of a platform underpinning the rough-and-tumble gladiator is too bulky for world markets; a car-based solution (a la the maverick) would make more sense. this trucklet is likely based on either the company's stla medium or stla large platform, both of which fully support electrification. the former is more likely (europe's "medium" is usually america's "small," after all) and would align with the maverick's compact form factor while allowing for similar versatility. while v6s are still alive and well in the midsize pickup space, the model this would replace overseas was based on the
mitsubishi
triton, the last generation of which was powered exclusively by four-cylinder engines. the production version of this prototype will likely be offered in global markets as a 2024 or 2025 model, so if our market is part of stellantis' plans, we shouldn't have to wait too long to hear about them. stay tuned.
source:autoblog.com