it's warming up. your windows are down, hair is flying and you've cranked up the music. summer is finally here, and you're ready to grab your friends and road-trip to your favorite music event. getting there can be just as fun as the concert itself, so we took a closer look at the all-new 2018 mitsubishi eclipse cross and heard mitsubishi's pitch for it as the perfect road-trip companion. this crossover packs some serious tech features and an available rockford fosgate premium sound system that is no joke.
before you pack up and head out, here are some of our favorite concerts and road trips that can't be missed.
arguably one of the best songwriters to come along in a long time, chris stapleton now has caught fire with a huge fan base cheering for his generational voice of grit and soul (and some awesome collaborations with justin timberlake that helped vault his singing career). what can't be missed for this concert is a drive through the pacific northwest. to see some of the coast's beautiful sights, make sure to jump on the oregon coast highway. connect your smartphone to the mitsubishi eclipse cross's slick available 7-inch smartphone link thin-display audio system, crank up your stapleton playlist and hit u.s. route 101. it's home to spectacular views of the pacific ocean and vast pnw forest that will inspire you to stop, park and grab a couple of panoramic shots for yourself. take your time. it's worth it.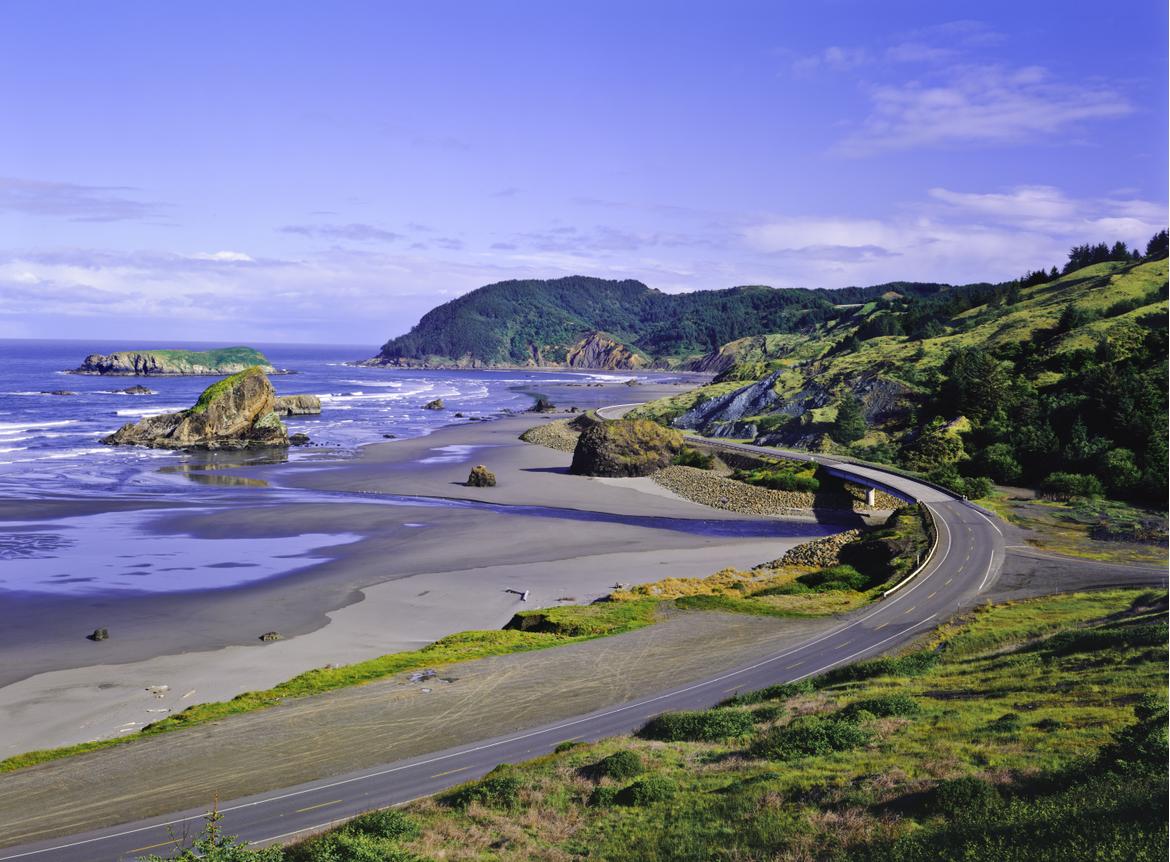 florence welch is one of the most gifted vocalists on the scene. her tone is unlike any other, and the group's style is a mix of soul, english rock and pure energy. the outdoor arena at harveys is also a treat as the sierra nevada mountain range engulfs your concert experience. a drive around lake tahoe is something you have to experience firsthand. if you can, do your drive just before sunset. you'll want to find that perfect spot; we recommend sand harbor on the east side of the lake to take in one of the best sunsets in the u.s.
drake in new york city (aug. 24-28, madison square garden)
drake knows how to drop platinum hit after platinum hit. this grammy award winner will be sure to pack madison square garden to the rafters with adoring fans. the aubrey & the three migos tour is one not to miss, much like a drive through time square. luckily, the mitsubishi eclipse cross comes with room and a view with its available dual-pane, power-sliding panoramic sunroof. you'll need it as you take in the concrete jungle that is new york city.
def leppard and journey in chicago (july 14, wrigley field)
if a little bit of nostalgia is up your alley, then look no further. it's the bands that brought you amazing hits like "pour some sugar on me" and "don't stop believing," all at a venue that is one of the oldest in american baseball history. it's classic rock meets america's pastime. invite your parents, turn that t-shirt into a tank top, and grab a classic chicago hot dog this summer at the friendly confines of wrigley. but before that, make sure to take a drive down the iconic lake shore drive.
no matter where your summer music adventures take you, be sure to enjoy the road trip that gets you there. also, be sure to check out our friends over at mitsubishi motors and the all-new 2018 eclipse cross. it won a good design award from the chicago athenaeum museum of architecture and design*.
---
learn more about the all-new 2018 mitsubishi eclipse cross here.
---
---
this advertisement was sponsored by mitsubishi motors. reporters and reviewers do not participate in the creation of sponsored articles.
* as awarded by the chicago athenaeum museum of architecture and design