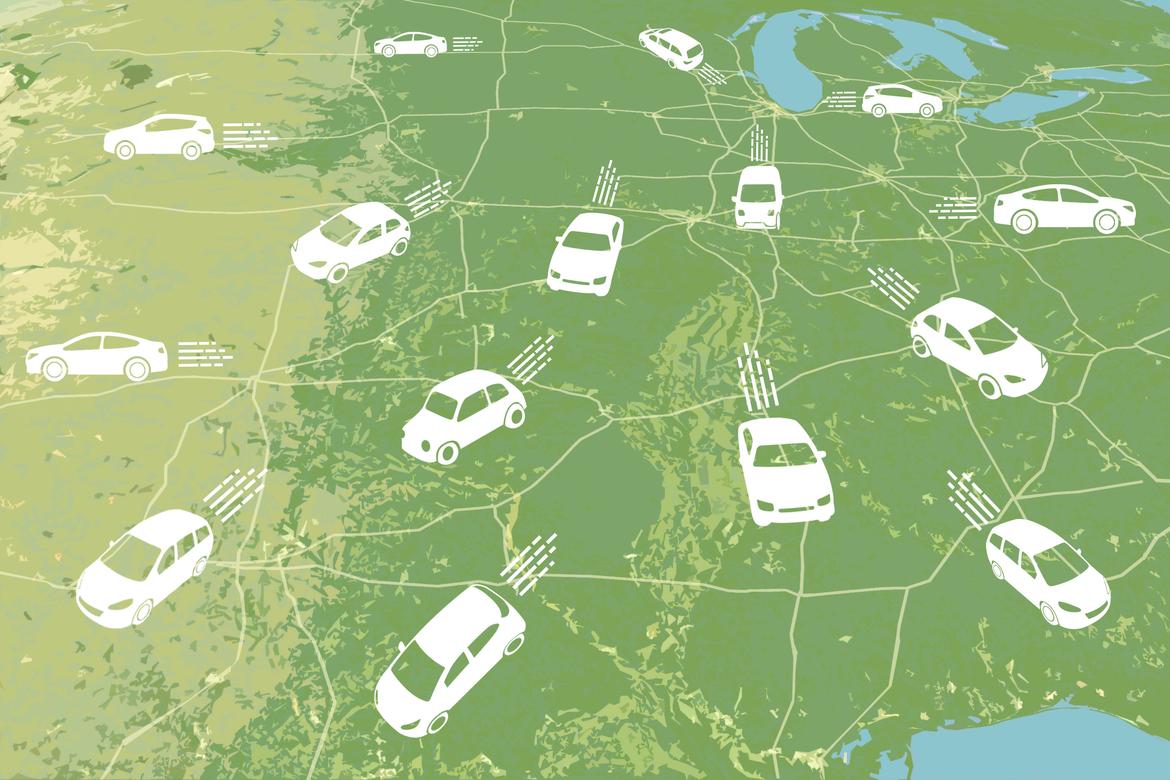 mother nature probably missed the memo that spring should be in full swing in some parts of the country — namely 's home city of chicago and elsewhere in the midwest — but summer is just a few short weeks away. and with summer's unofficial kickoff coming up this memorial day weekend, what better way to celebrate its arrival than by planning an all-american road trip?
people still prefer getting behind the wheel over waiting at the baggage claim, despite projections from gas analysts that show it could be the most expensive summer for driving in about four years. as of tuesday, gas prices were already 57 cents higher than this time last year, according to aaa's daily fuel gauge report.
parks popular
road trips have a special appeal to families, who tend to hit the road toward cities with theme parks or national parks. with its multiple theme parks, it's no wonder why orlando, fla., often tops aaa's list of top summer travel destinations.
"road trips remain the most popular family vacation option, as they offer the most flexibility and are a great way to build family bonds and create lasting memories," said aaa spokesperson julie hall.
nearly half of family travelers plan to visit a national park this year and more than one-third will visit theme parks, hall said.
new places to go
americans' unwavering desire to see more of the u.s. seems to trump news that the national average price of gas is rising and expected to go up this summer. a new survey from the u.s. travel association's vacation advocacy program, project: time off, found that 86 percent of americans say they haven't seen enough of their own country.
warm-weather cities located close to theme parks, including los angeles and orlando, make the list of top summer travel spots year after year. new to this year's list are boston and salt lake city.
"based on aaa's travel bookings, we're finding that americans want to get out and explore new destinations," hall said. "salt lake city is a popular gateway to utah's scenic national parks and recreational areas. boston, known as 'america's walking city,' is rich in history for visitors to explore."
getting there is half the [cost]
thinking about hitting the road this summer? here's a list of aaa's top destination cities for summer travel, along with the estimate of how much it will cost to drive there based on the current national gas average of around $2.93. and as much as we love alaska and hawaii, we left out anchorage (ranked third), maui (ranked sixth) and fairbanks (ranked seventh) because of their lack of accessibility by car.
since chicago is somewhere close to the middle of the country, we chose to estimate drive costs with the windy city as a fixed starting point for our road trips. the estimated costs listed are for each way of the trip. all estimates are according to fueleconomy.gov's trip calculator and are based on a 2018 toyota rav4 suv, the best-selling non-pickup-truck passenger vehicle in the u.s. in 2017 from one of the hottest segments.
1. orlando; $132.67
2. seattle; $236.87
3. los angeles; $231.35
4. las vegas; $200.57
5. boston; $112.80
6. salt lake city; $160.47
's editorial department is your source for automotive news and reviews. in line with 's long-standing ethics policy, editors and reviewers don't accept gifts or free trips from automakers. the editorial department is independent of 's advertising, sales and sponsored content departments.