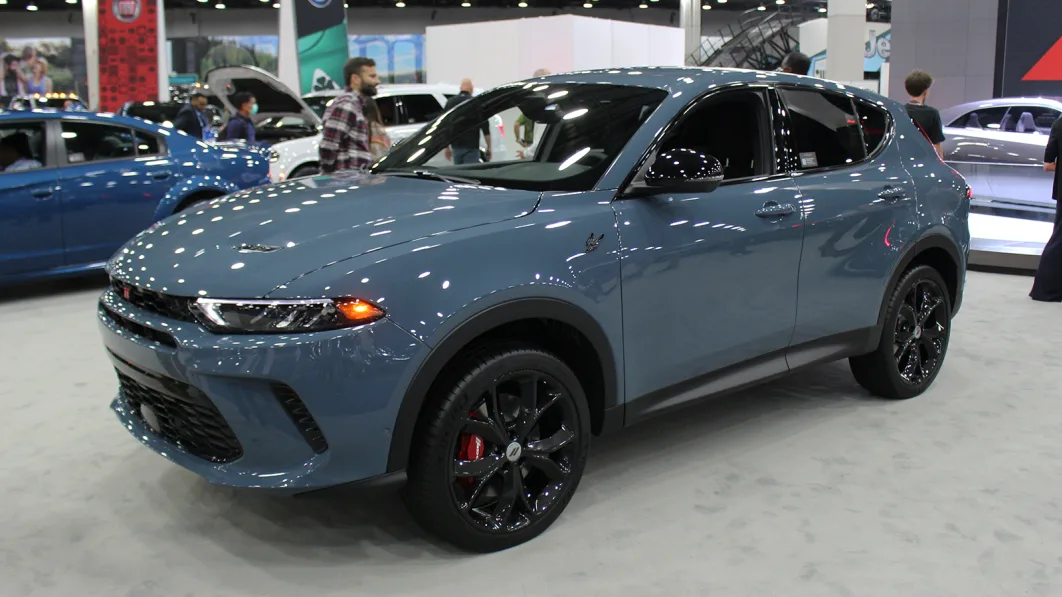 ---
the 2023
dodge
hornet is third in the trio of stellantis' compact crossovers taking advantage of the hurricane4 engine, a 2.0-liter turbocharged four-pot that also powers the new 2023
jeep
compass and 2023
jeep
cherokee. we wrote about fuel economy figures for the two
jeep
s a few days ago. the environmental protection agency is ready with the fuel economy numbers for the hornet gt, the platform sibling of the compass rated at 21 miles per gallon in the city, 29 on the highway, and 24 combined. compared to the compass, the hornet gets three fewer miles per gallon across the board even with an additional cog in its nine-speed automatic transmission compared to the eight-speed auto in the compass. however, the hornet has a lot more power, the engine making 268 horsepower and 271 pound-feet of torque in the
dodge
, a which is 68 more ponies and 50 more pound-feet than the
jeep
. compass buyers could get comeuppance at the gas station depending on which bowser the hornet driver decides to use.
jeep
's retail website recommends regular unleaded for the compass,
dodge
's site recommends premium for the hornet. the hornet's owner's manual says the 2.0-liter four "is designed to ... provide satisfactory fuel economy and performance when using high-quality" 87-octane regular unleaded, but, "the use of 91 or higher octane premium gasoline will allow these engines to operate to optimal performance." buyers who want the hornet gt to run with its rated 268 hp need to pony up for premium. the hornet bests the
jeep
cherokee trailhawk for fuel economy with the same engine, similar output, and shared nine-speed transmissions. the hornet makes three fewer horsepower than the cherokee and gets one more mile per gallon in the city, three more miles per gallon on the highway, and two more miles per gallon combined. we await fuel economy numbers for the hornet r/t and its plug-in hybrid powertrain based around a 1.3-liter four-cylinder. at the front, it has the engine and an electric motor powering the front wheels through a six-speed automatic. at the back is a 90-kw electric motor powering the rear wheels. total output for that trim is rated at 288 horsepower and 383 pound-feet of torque, and it can do more than 30 miles of all-electric driving on a charge.
source:autoblog.com