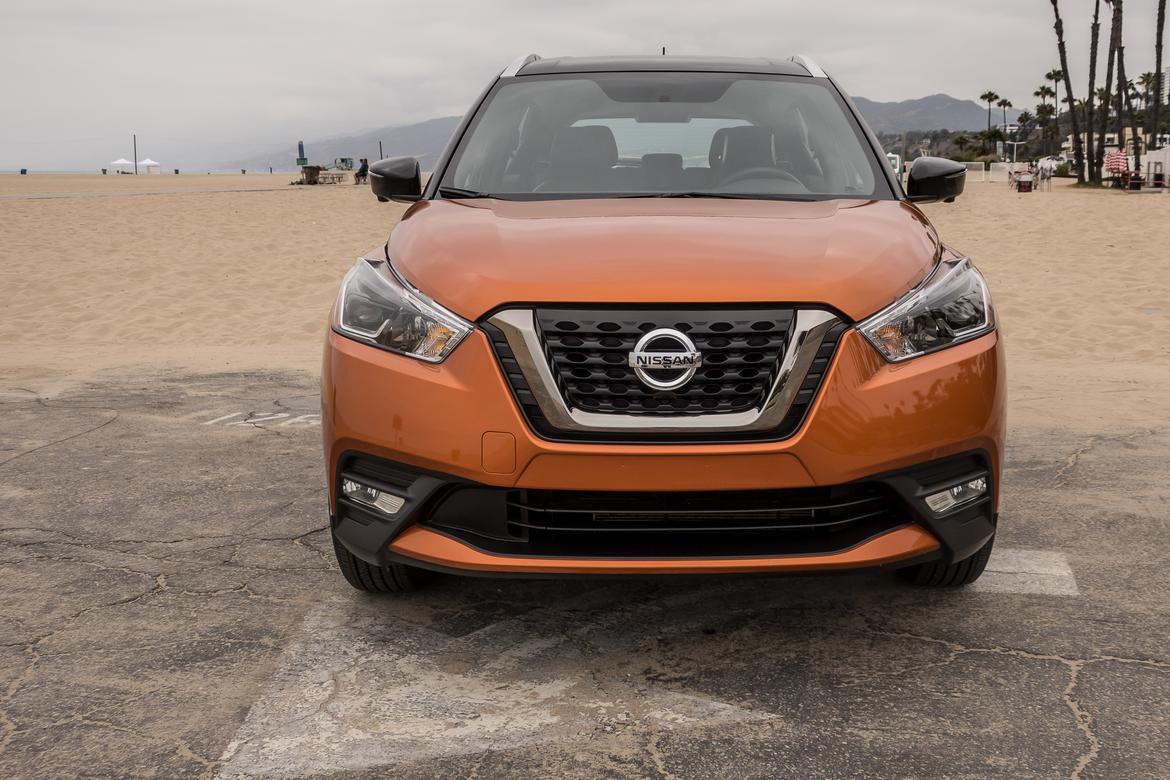 regardless of gas prices, automakers continue to add more crossover models to fill ever smaller niches or to try to create new ones. the 2018 nissan kicks, for example, has the typical styling cues of a small suv, but it comes only with front-wheel drive. if all-wheel drive isn't available, does it still qualify as a crossover suv, or is it just a hatchback masquerading as one? we say the latter, but it may not matter to you once you see how much it costs to fill up.
here is what it would cost to fill the kicks' 10.8-gallon tank:
using the national average of $2.84 for regular per aaa's daily fuel gauge report early thursday, a complete fill would cost $30.67.
if you fill your kicks on route 66 in california, where the average price of regular was $3.63, the total would be $39.
in alabama, where regular was $2.52, the cost would drop to $27.21.
fuel prices were stable in most of the u.s. the past week, rising or falling by a penny or two in many states even with hurricane florence bearing down on the carolinas.
in addition to the national average for regular of $2.84, a penny lower than the previous week, aaa said thursday that the national average for premium gas dropped a penny to $3.39. diesel fuel was unchanged at $3.18.
with motorists in north carolina and south carolina rushing to fill their tanks before hurricane florence arrives, stations were running out of gas, prompting expectations that pump prices would spike. so far, though, that hasn't happened: the average price of regular on thursday was up 2 cents in each carolina from a week ago, to $2.60 in south carolina and to $2.69 in north carolina, according to aaa. pump prices overall have been relatively stable over the past 10 weeks, though states in the great lakes area have had several ups and downs, which is typical of that region.
alabama had the lowest average price for regular on thursday, $2.52, with mississippi next at $2.54. hawaii had the highest average price, $3.77, and california was next at $3.63.
patrick dehaan, senior petroleum analyst at gasbuddy.com, said widespread price spikes are unlikely in the wake of florence if refinery operations aren't affected.
"there may be minor price movements, mainly in the hardest hit areas as a result, but only in a worst-case scenario," dehaan said in a release. "while hurricane florence may pose fuel-related challenges for areas of the east coast, there is little to no threat to refineries at this time and is thus unlikely to bring measurable impact to the national average price of gasoline."
's editorial department is your source for automotive news and reviews. in line with 's long-standing ethics policy, editors and reviewers don't accept gifts or free trips from automakers. the editorial department is independent of 's advertising, sales and sponsored content departments.