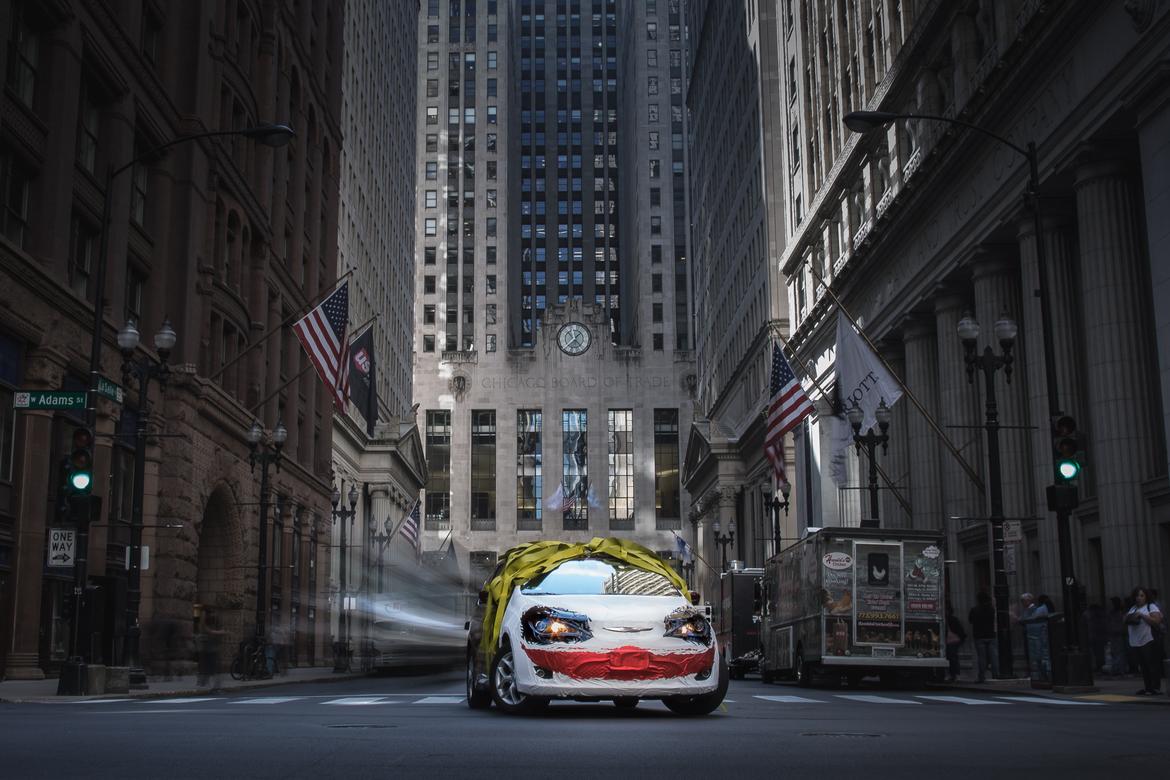 For Halloween, most people dress up their kids. At , we dress up our cars. But how to follow up our car-stume from last year, when we dressed our former long-term tester, the 2016 Volvo XC90, as Chicago Cubs manager Joe Maddon just days before our hometown team won its first World Series in more than a century? This was no time for clowning around.
Related: What's the Deadliest Holiday for Drivers?
In dressing our current long-term 2017 Chrysler Pacifica Mini van for Halloween this year, we took inspiration from a national phenomenon that has gained steam in recent years and seemingly peaked with the recent release of the massive hit movie hit, "It": creepy clowns.
Yes, it seems scary clowns suddenly aren't just for freaking out kids in the neighborhood anymore — and the evil bozo most closely associated with 's home base of Chicago (unless you count the actual Bozo), is Heath Ledger's iconic Joker from Christopher Nolan's genre-redefining Batman film, "The Dark Knight."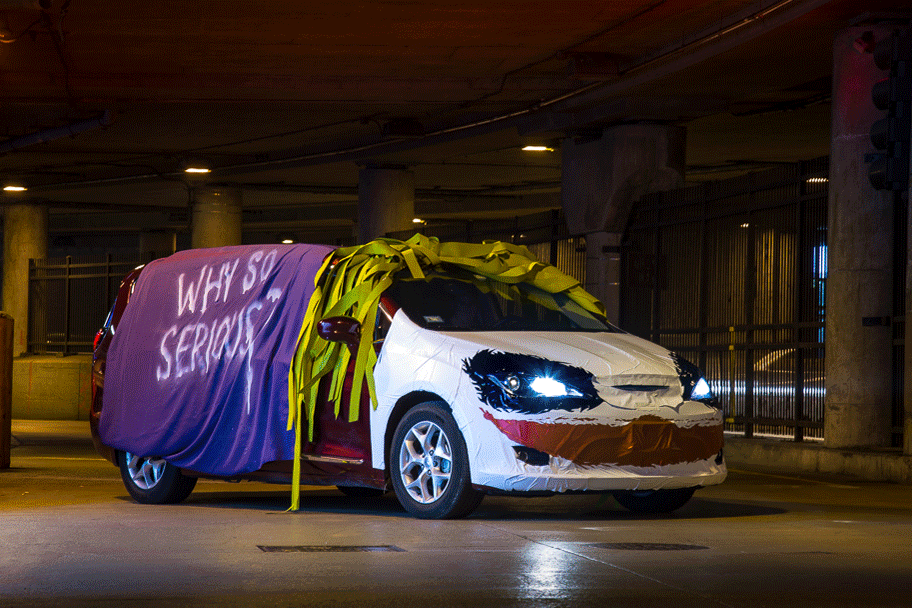 What We Did
Filmed right here in the Windy City in spring and summer of 2007, this year marks the 10-year anniversary of the local production, when the streets of Chicago doubled as those of Batman's Gotham City — featuring such well-known Gotham architectural treasures as ... Willis Tower and, uh, the Chicago Board of Trade. Anyway, we took the Joker Pacifica for a decidedly conspicuous photo shoot around to some downtown Chicago sites featured in key scenes in both "The Dark Knight" and its predecessor, "Batman Begins," including South LaSalle Street and Lower Wacker Drive.
2017
Chrysler
Pacifica Joker car-stume; photos by Christian Lantry
While the creepy-clown craze clearly has gotten ahold of us, it's not the only trend taking hold this Halloween season. Families' participation in so-called trunk-or-treating events continues to rise in popularity.
Trunk-or-treating is a safer alternative to turning kids loose on the streets at night to take candy from strangers. Instead, parents, neighbors, schools and churches designate a time for folks to gather in a large open space — such as a parking lot or field — and dress their vehicles in themed Halloween costumes, then let the kids go from parked car to parked car collecting candy in a safe, controlled environment. Meanwhile, the adults can socialize while they supervise.
Why We Did It
Why all the hubbub over Halloween? Because while All Hallow's Eve is generally considered a night for youngsters to have some spooky fun and maybe even cause a bit of victimless mischief, it has also traditionally been the deadliest day of the year for child pedestrians. According to an analysis by stats-crunching website Sperling's BestPlaces and insurance provider State Farm, in the 21 years from 1990 to 2010, child pedestrian fatalities on Oct. 31 more than doubled the daily average for the rest of the year. An earlier study by the Centers for Disease Control and Prevention covering two decades showed child pedestrian deaths on Halloween between the hours of 4 p.m. and 10 p.m. quadrupled.
RSVP'd to a trunk-or-treat party but don't know what your car should go as? Fear not: There's no shortage of low-effort, low-cost, do-it-yourself car-stume ideas to be had online.
How We Did It
For our Joker car, we used a white vinyl wrap intended for automotive use to cover up the Pacifica's Velvet Red Pearlcoat paint job and simulate the Joker's pasty painted face. Sections of black and red vinyl composed the eyes and mouth, and painted construction paper affixed to a backing-board "scalp" comprised the character's stringy green hair. We topped it all off by draping a drop cloth in the Joker's preferred clothing color, purple, over the side of the Mini van, carrying the unmistakable tagline, "Why so serious?"
Why so serious, indeed? Because when it comes to keeping trick-or-treaters safe on Halloween, we take it seriously.