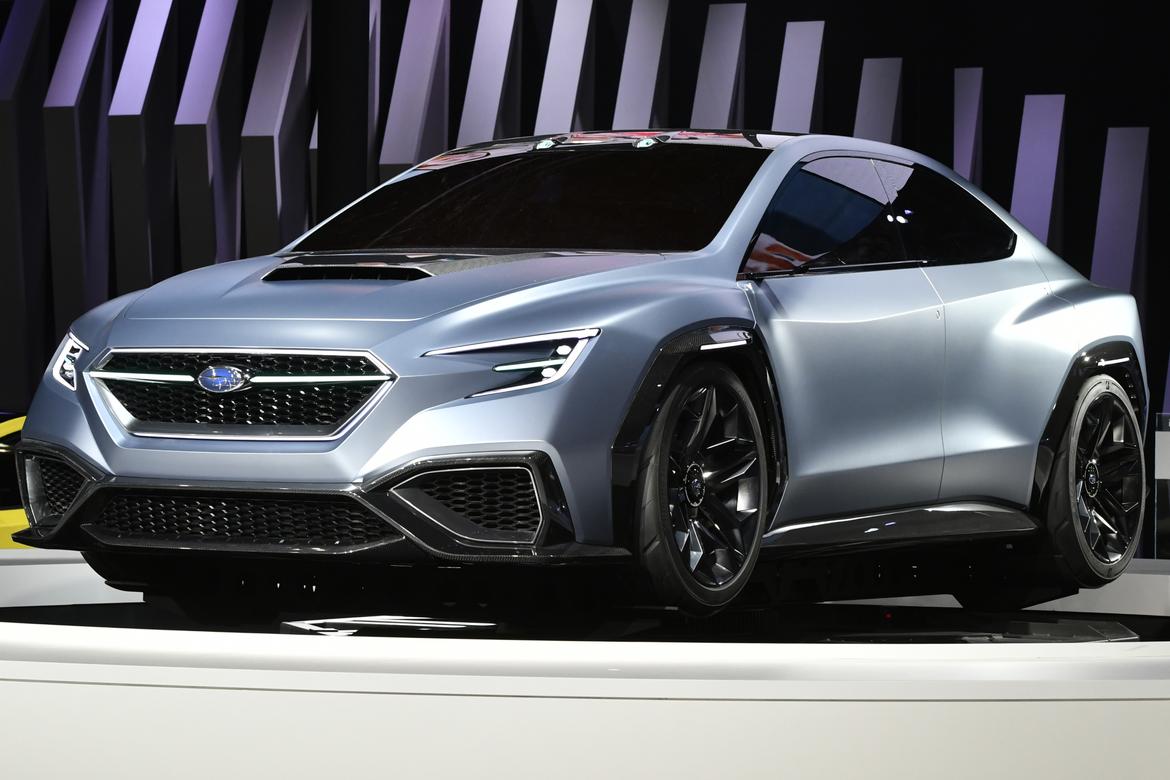 The Subaru Viziv Performance Concept unveiled this week at the 2017 Tokyo Motor Show is a coupelike sports sedan we can only hope is a vision of the next Subaru WRX.
Related: 2018 Subaru WRX: Our View
The current WRX, redesigned for 2015, got a light refresh for the 2018 WRX and WRX STI models and are likely to carry on while we wait for a redesign for the next decade.
But the Viziv, which
Subaru
describes as a "next-generation sports sedan," could be a look at where that redesign is headed.
While coupelike in shape, the five-seater has four doors (hard to spot thanks to the concept's lack of traditional door handles). It also has side cameras in place of mirrors. The bumpers, fenders and roof of the aggressive shape are carbon fiber, and under that signature wide hood scoop, says
Subaru
, is a boxer
Used Engine
(no specifics released) powering the all-wheel-drive system.
The concept is about 1 inch longer and 6 inches wider on a wheelbase about 3 inches longer than the current WRX. The roof about 2 inches lower.
The muscular black wheel arches include brake venting, and the large rear bumper houses four exhaust tips. LED light extends across the rear into the trunk lid, highlighting the wheel arches and grille, and accenting the jewel-like LED headlights. A subtle carbon-fiber rear spoiler graces the trunk of the wingless concept.
Subaru
says the concept also carries a new generation of driver assistance systems that the company will begin deploying in 2020, with advancements in its EyeSight technology, radar sensing, and GPS and navigation systems.
The Viziv bears some resemblance to, and picks up a few cues from, the 2013 WRX concept that came ahead of the previous WRX redesign but unfortunately was considerably tamed by the time the production car arrived.
Subaru
Viziv Performance Concept; Manufacturer images