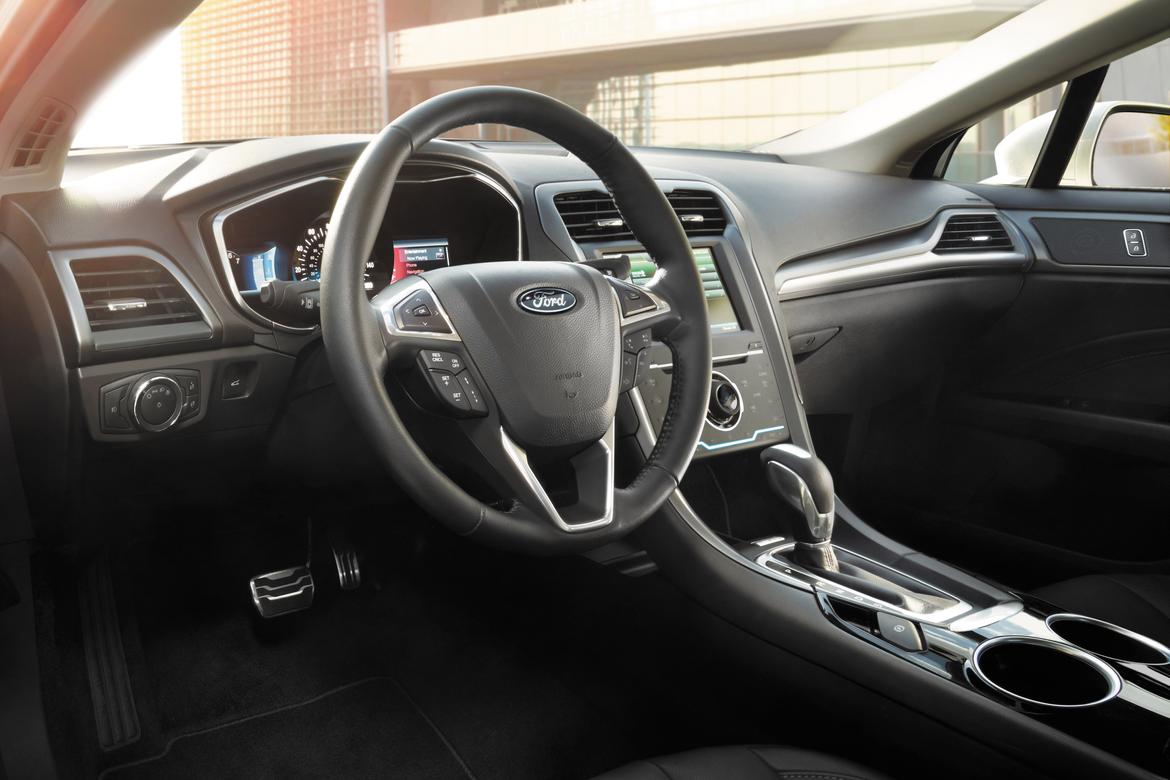 Federal regulators have opened a preliminary investigation into complaints of Ford Fusion steering wheels coming loose — and, in one case, falling off. The National Highway Traffic Safety Ad Mini stration probe covers 2014-16 Ford Fusion mid-size sedans, about 841,000 vehicles, according to safety agency documents.
Related: Ford Explorer Service Targets Exhaust Complaints
The most serious complaint came in September from a Geo rgia man (complainants are not identified in NHTSA's public data) who said the steering wheel of a 2015 Fusion fell off as he turned into a service station.
"The steering became a little wobbly over the past two weeks, and on Saturday 9/23/17 while driving to Athens, [I] went to turn into a gas station and the steering wheel fell off in my lap," wrote the man, who wrote that he had several witnesses.
NHTSA's document opening the investigation indicates that it has two previous complaints of the steering wheel becoming loose while the vehicle was being driving, with the complainants reporting that they had to have the bolt attaching the wheel to the steering column retightened at repair shops. None of the complaints involved crashes, though NHTSA documents note in understated official language that a "detached steering wheel can result in a loss of vehicle control that may lead to a crash."
The preliminary investigation will assess the steering-wheel fastening-bolt problem and may or may not lead to an upgraded analysis and potential recall. Ford told the Associated Press that it is cooperating with the probe and urged owners with concerns to contact their dealer.