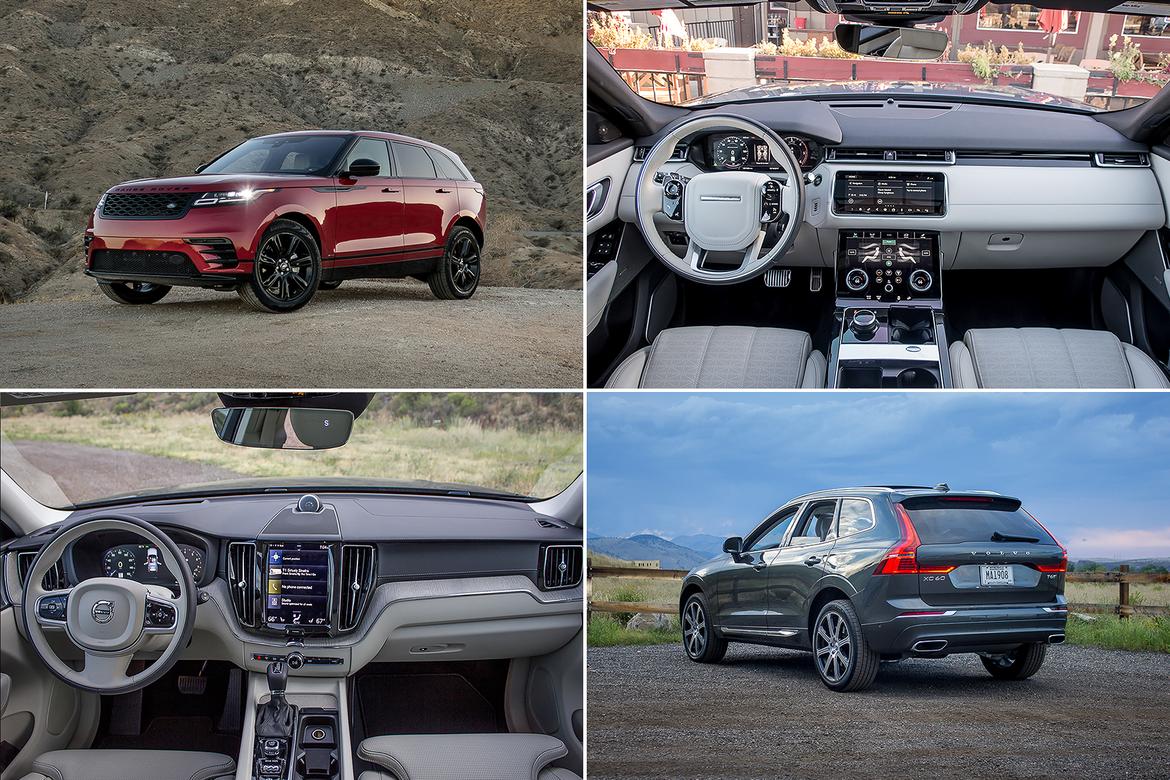 — At first glance, this doesn't seem like a fair fight. In one corner, we have the 2018 Land Rover Range Rover Velar, the latest model from the British experts on combining off-road capability with top-notch luxury. And in this corner, fighting out of Gothenburg, Sweden, is the comprehensively redesigned 2018 Volvo XC60 from a company that has only recently embraced making "true" luxury vehicles and is known for safety more than anything else.
However, I had the chance to drive both of these vehicles recently, and I was surprised to find that they are much closer than their pedigrees (and their price tags) would suggest.
Related: 2018 Volvo XC60: Our View
Get 2018 Land Rover Range Rover Velar Details Find a 2018 Land Rover Range Rover Velar Near You
While the Range Rover Velar exterior dimensions are larger (it's almost 5 inches longer), the two are actually close on interior size thanks to nearly identical wheelbases: 113.0 inches for the Velar to 112.8 for the XC60. The XC60 actually has a smidge more rear legroom than the Velar, but the Land Rover offers more cargo room thanks to its added length (34.4 cubic feet behind the backseat versus 22.4 cubic feet).
Here's what I tested:
2018 Land Rover Range Rover Velar R-Dynamic HSE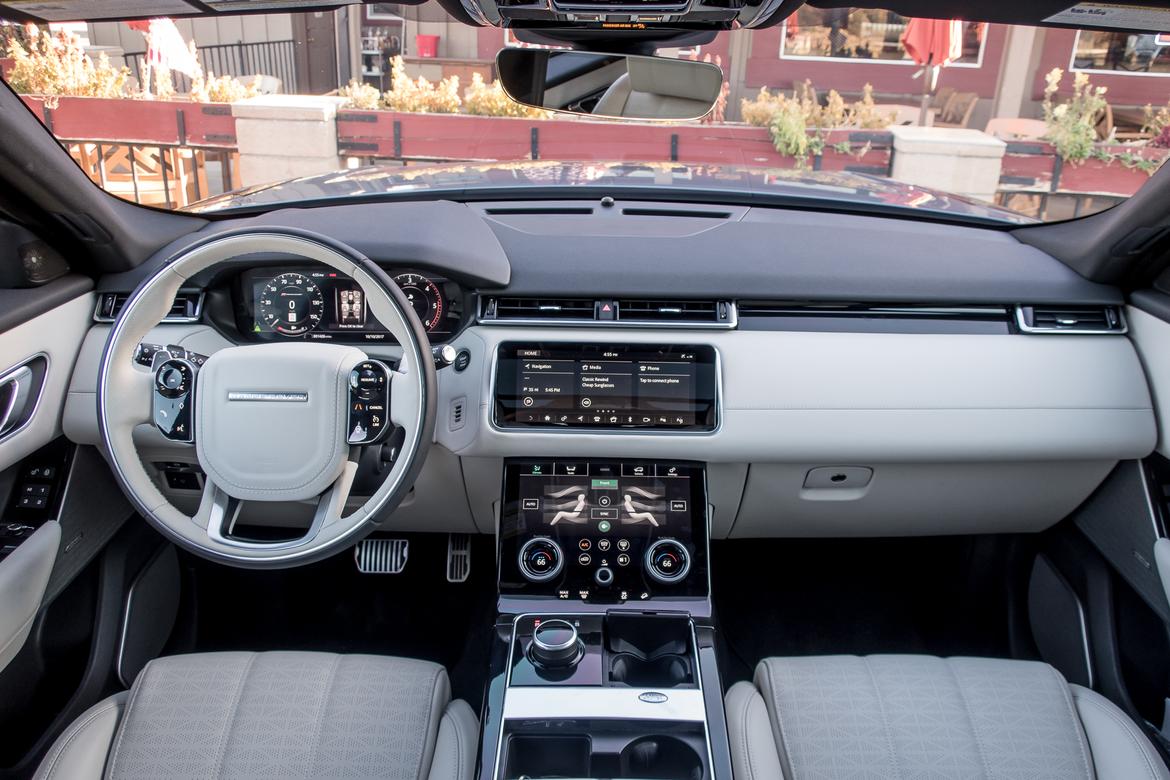 Powertrain: 380-horsepower, supercharged 3.0-liter V-6, 332 pounds-feet of torque; eight-speed automatic transmission; all-wheel drive
Fuel economy: 18/24/20 mpg city/highway/combined
Key features: Terrain Response 2, quad-zone automatic climate control, air suspension, powered front seats with massaging, active locking rear differential, two 10-inch touchscreens, a 12-inch driver display, perforated Windsor leather seats, a 360-degree camera system
Price: $87,110
2018 Volvo XC60 T6 Inscription
Powertrain: 316-hp, turbocharged and supercharged 2.0-liter four-cylinder, 295 pounds-feet of torque; eight-speed automatic transmission; all-wheel drive
Fuel economy: 21/27/23 mpg
Key features: quad-zone automatic climate control, air suspension, powered front seats with massaging, automatic parking system, Pilot Assist II, perforated Nappa leather seats, 360-degree camera system
Price: $63,290
Fair Fight?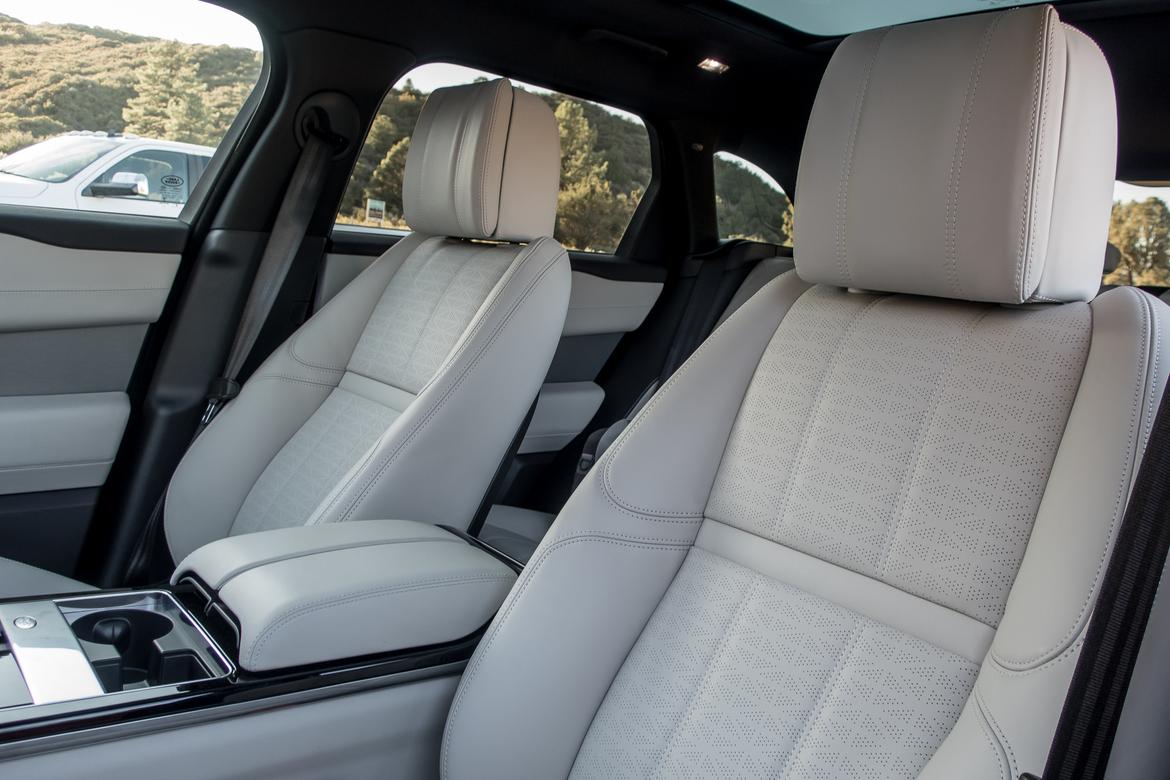 The fact that we are comparing these two even with that nearly $24,000 MSRP gulf is no slight to the Velar. Sitting in that cabin, it felt worth its price tag — the interior is almost impeccable, from the Mini malist design to the high-resolution displays to the high-quality materials that adorn pretty much every surface. It also comes with all of the requisite luxury features: massaging front seats, quad-zone climate control, big screens, a giant panoramic moonroof, and supple white leather that I wanted to rip out and make a pair of pants out of.
But the XC60 somehow matches the Velar on luxury and features. It, too, came with the same equipment listed above — and even apes the Velar with its own large center console screen that houses all of the climate and vehicle controls. The XC60's screen also proved to be complicated to use while driving, similar to the Velar. In terms of cabin appointments, the unique driftwood accents matched the light leather on the seats and dash, while also giving the interior some old-school grounding rather than metal and gloss all over.
Comfort, Convenience Compared
I even preferred some of the features in the XC60 to their counterparts in the Velar. The massage functions in the XC60's front seats blew away the Velar's; in the Land Rover, it felt as though the lumbar was just inflating, while the XC60 has physical rollers that dig in deeper and make it feel more like an actual massage.
Moreover, the XC60's 360-degree camera system puts the vertically oriented display to good use, filling it with a high-resolution image that clearly showed nearby objects. This is in sharp contrast to the Velar, which only uses a thin portion of the upper display and was hard to see.
What did I enjoy more about the Velar interior? The digital display in front of the driver has a wider range of uses and settings; in the XC60, the information that can be displayed on that screen is pretty limited. But beyond that, nothing really stuck out to me that would give the Velar a significant interior advantage.
That Price Difference, Though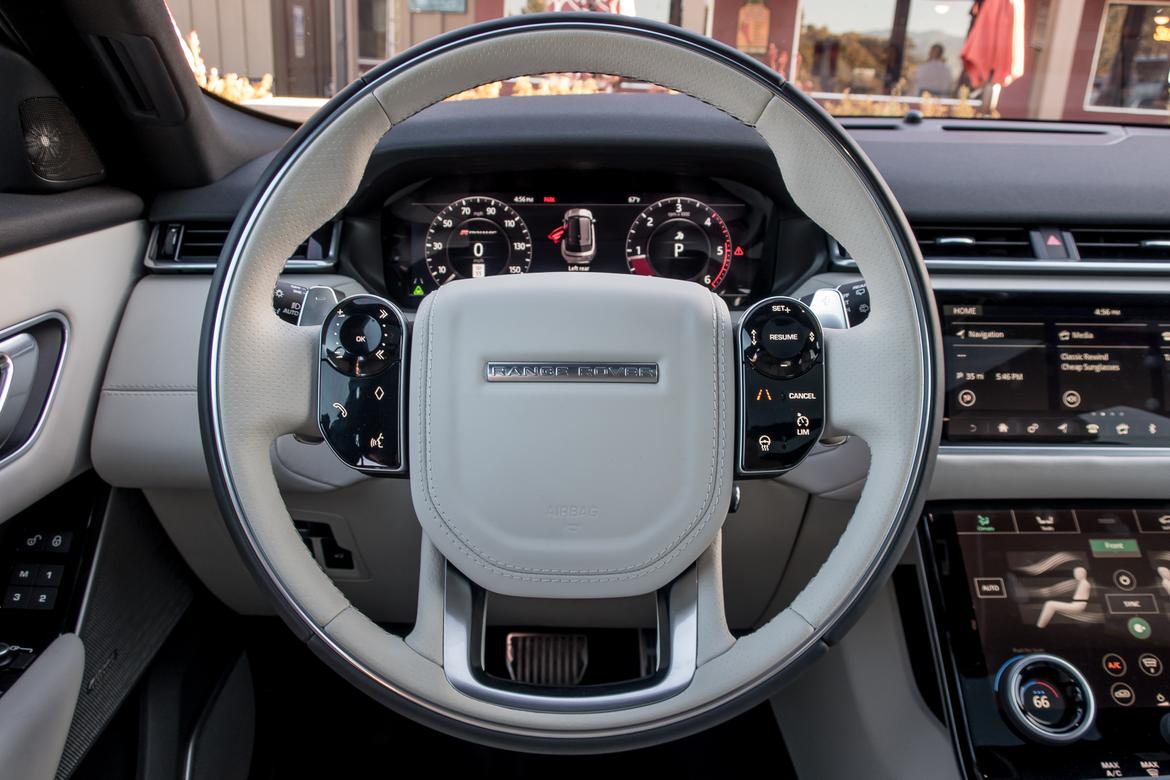 The case for the Velar over the XC60 is tied to its off-road ability and on-road manners. It's the better-handling of the two and has much more capability — Land Rover's off-road expertise shines through, especially with the Terrain Management 2 system, which features advanced crawl and traction-control settings. However, the XC60 strikes back hard with better safety features, superior camera systems and that far lower price tag.
Stepping out of the 2018 Range Rover Velar, it felt to me like every bit of a nearly $90,000 luxury SUV on the inside — but, somehow, the 2018 XC60 gave me the same feeling.
There was no knockout here, technical or otherwise. So, who's the winner by decision? Well, with a $24,000 purse at stake — you be the judge.
's Editorial department is your source for automotive news and reviews. In line with 's long-standing ethics policy, editors and reviewers don't accept gifts or free trips from automakers. The Editorial department is independent of 's advertising, sales and sponsored content departments.