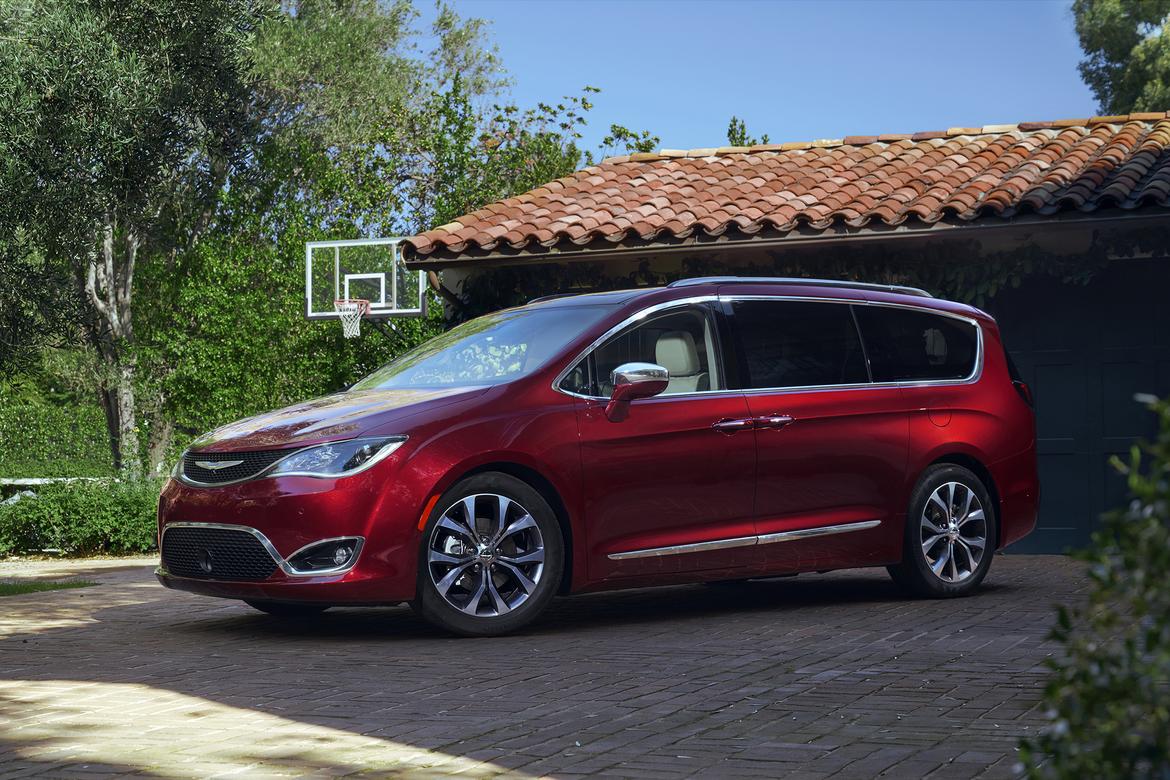 When it comes to hitting the highway this Thanksgiving, you could do worse than traveling in the style and comfort of the Chrysler Pacifica, our Best of 2017 winner and a proven road-trip warrior. In addition to its substantial safety features and multimedia amenities for backseat passengers, the Pacifica is also no slouch when it comes to fuel economy at an EPA-rated 18/28/22 mpg, which we can confirm isn't too wide of the mark. But what does that look like when you actually get to the pump?
Related: Does a 3-Row SUV Really Rival a Mini van for Family Hauling?
The good news is, Thanksgiving isn't the only thing to be thankful for this week: Gas prices are also lower than they were a week ago, so your cost to fill a tank in the Chrysler is cheaper, too.
The national average for regular gas is currently $2.53, according to the AAA Daily Fuel Gauge Report, down 3 cents from a week ago. That means filling up the Pacifica's 19-gallon tank from empty will run you $48.07.
Gas is most expensive in Alaska, where the average price for regular is $3.27. Hawaii was next highest at $3.24, and California was third at $3.20. Filling up a 2018 Pacifica will thus cost you $62.13 at most, and $60.80 is the most you'll spend in the contiguous U.S. on average.
Prices were lowest in the Southeast, led by Alabama, with an average of $2.24 for regular; that puts a full tank in the Pacifica at $42.56. In the next cheapest states, Mississippi and South Carolina at $2.26, you're looking at $42.94 on average.
Even despite the recent decline, however, the national average for regular is 40 cents higher than a year ago. At $3.07, premium gas is also 41 cents higher, and diesel fuel is 46 cents higher at $2.84. Prices shot up in early November before leveling off and then falling in most states.
AAA predicts that 51 million Americans will travel more than 50 miles during the Thanksgiving holiday, the most since 2005, and that 90 percent will travel by car. Higher gas prices will make driving more expensive this year, though it won't be a budget buster for most, particularly if you happen to be behind the wheel of a Chrysler Pacifica — an especially if you happen to be behind the wheel of a Pacifica Hybrid, but that's another story.