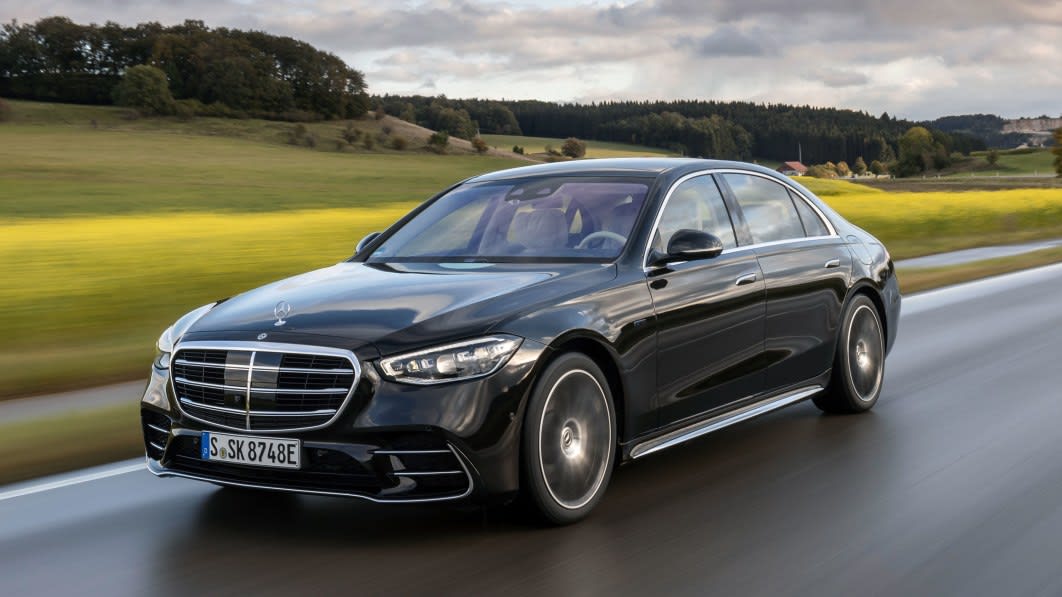 ---
in our recent post about the debut of the
mercedes
-maybach s 580e, we noted that the donor
mercedes
-benz s 580e came out two years ago, and we wondered again when our market would get a crack at it. the time is now.
mercedes
announced the s 580e 4matic is here at a price of $122,500. add the $1,200 destination charge and buyers need to shovel over $123,700 before options. that makes the hybrid sedan $1,500 less dear than the version with the twin-turbo 4.0-liter v8. the hybrid's more powerful than that v8 as well. a turbocharged 3.0 liter inline-six makes 367 horsepower and 369 pound-feet of torque on its own. an electric motor adds 148 hp and 354 lb-ft, for a combined 510 hp and 553 lb-ft. the tally comes to 14 more ponies and 37 more lb-ft than available in the s 580 4matic. the traditional v8's still faster, though, getting from 0-60 in 4.4 seconds compared to the hybrid's 5.1 seconds. the s 560e was the last s-class hybrid on sale here, the green trim among the previous sixth-gen sedan lineup. that car made 469 hp and 516 lb-ft, its 13.5-kwh battery powering a 19-mile epa-rated all-electric range.
mercedes
touts a rearranged battery placement for the fourth-generation hybrid system in the new s 580e that doesn't eat into cargo room or kill the pass-through. the former hybrid trim sacrificed about four cubic feet of of the standard sedan's 16.3 cu-ft. as well as the trunk pass-through. the boast about trunk space on the new car comes partly from the fact that the new s-class' load area is about three cubic feet smaller than the previous s-class trunk, at 12.9 cubic feet, automatically making room for the battery. even so, the 21.5-kwh battery in the new car is larger and is said to double the all-electric driving range. the epa estimate isn't ready yet, but owners will be looking at about 40 miles of silent running. a 9.6-kw onboard charger is standard, an upgrade over the previous 7.2-kw unit. an optional 60-kw dc charger will be able to take the pack from 10% to 80% soc in 20 minutes. dealers are taking orders now, and the sedan is expected to reach lots in the first half of the year.
source:autoblog.com