Used ACURA Engines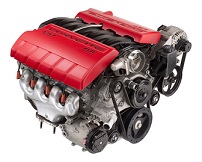 On the lookout for great prices on Used Acura Engines? Need it shipped FAST from a reliable business? First, let us thank you for stopping by our Acura automotive warehouse where more than 16,000 auto engines stand ready to ship.
Included our warehouse are Rebuilt Acura Engines or remanufactured Acura engines. Our family-run business with decades of experience includes many happy clients – from the automotive industry, automotive enthusiasts and DIYers.
Call Now 1-888-373-4950
Devoid of flashy websites and hard-sell representatives, our very own people handle all telephone calls in a relaxed and informative manner.
Expect Fast shipping to the U.S. and Canada and FREE multiple quotes. You're never obligated to buy. When you do decide to buy one of our engines, you can speak to the same individual. All purchases come with our personal 100% money-back guarantee.
No risk to you. Call today to find your used or remanufactured Acura engine at the best price:
• Call in with your Acura's VIN.
• Let us know the address you plan to have it shipped.
• Which mileage Acura's used engine are you looking for
For More Information about used Acura engine Call Us   1-888-373-4950
Used ACURA Engines For Sale
That's all it takes to discover the best prices in a friendly and responsible manner. It makes us the preferred used Acura engine dealer.
If you're tired of being man-handled by one engine dealer after another, you're at the right place. Our business is fully staffed with more than 16,000 units on stand-by.
So, we're capable of handling commercial orders, but we're flexible. We can walk a first-time buyer through the entire process. All our customers receive transparency and clarity. Each are encouraged to make solid financial choices on the individual auto engines available. We'll give you the real results of sourcing. No surprises.
Get Free Quote
1-888-373-4950
If the prospect of buying a used engine seems daunting, it can be, but our fully automated catalog makes quick reference of all compatible engines within from verified sources within seconds.
Even if you're upgrading or performing an auto engine swap, we have the technicians with long-term experience wiling speak directly with you.
 Coupled with friendly employees willing to discern, you are assured diligence, reliability and established trust. While we take pride in sending only top quality Acura engines to the shop of your choice, we understand real completion of your affairs happens when you turn over that ignition and driving off.
Therefore, we bend over backwards to help bring that about. Only the right engine arrives for your certified automotive technician to install into your Acura.

You might have it in your mind the best rates on used engines are parked at salvage yards. Our experience has shown that most online retailers are paying big money for the rights to those engines.
More customers have become willing to order major automotive parts from online dealers from the comfort of their own home. Technology has straddled small salvage yard owners with a gigantic client base.
And many big industry leaders are opportunistic charging you excessively in return. This emerging market of online auto parts sales is so big, business are relying upon noisy expensive websites to capture your attention.
Behind the scenes are pricey real estate office full of non-mechanical sales personnel matching the demands of their financial overloads. They all live by a sales quote. Be smart and pick a quiet small business with just as much power and resources to source and provide a rebuilt Acura engine at a lower price.
Our family thinks and works differently. AUTOPARTMAX.com is different. We quietly bank our business upon customer satisfaction. By strangling business costs we win in prices and engine quality. You just found the most powerful resources for buying used engines.
Call today to find out those prices whether you're needing a used engine, a rebuilt engine or a remanufactured engine as a replacement in your Acura.
Call Now 1-888-373-4950
---
---
---
---
---
---
LATEST ACURA ENGINES SOLD
| NAME | Part | Price |
| --- | --- | --- |
| 2005 Chevy Truck Silverado 2500 | Reman Engines | 1,825.00 |
| 2004 Chevy Truck Silverado 2500 | Reman Engines | 1,810.00 |
| 2006 Chevy Truck Silverado 1500 | Reman Engines | 1,075.00 |
| 2004 Chevy Impala | Reman Engines | 900.00 |
| 2003 Chevy Truck Silverado 2500 | Reman Engines | 1,800.00 |
| 2006 Chevy Cobalt | Reman Engines | 1,200.00 |
| 2008 Chevy Truck Avalanche 1500 | Reman Engines | 2,780.00 |
| 2008 Chevy Truck Silverado 1500 | Reman Engines | 2,410.00 |
| 2004 Chevy Truck Silverado 1500 | Reman Engines | 950.00 |
| 2007 Chevy Truck Silverado 2500 | Reman Engines | 1,660.00 |
| 2003 Chevy S 10 | Reman Engines | 900.00 |
| 2006 Chevy Equinox | Reman Engines | 1,149.00 |
| 2007 Chevy Truck Avalanche 1500 | Reman Engines | 2,445.00 |