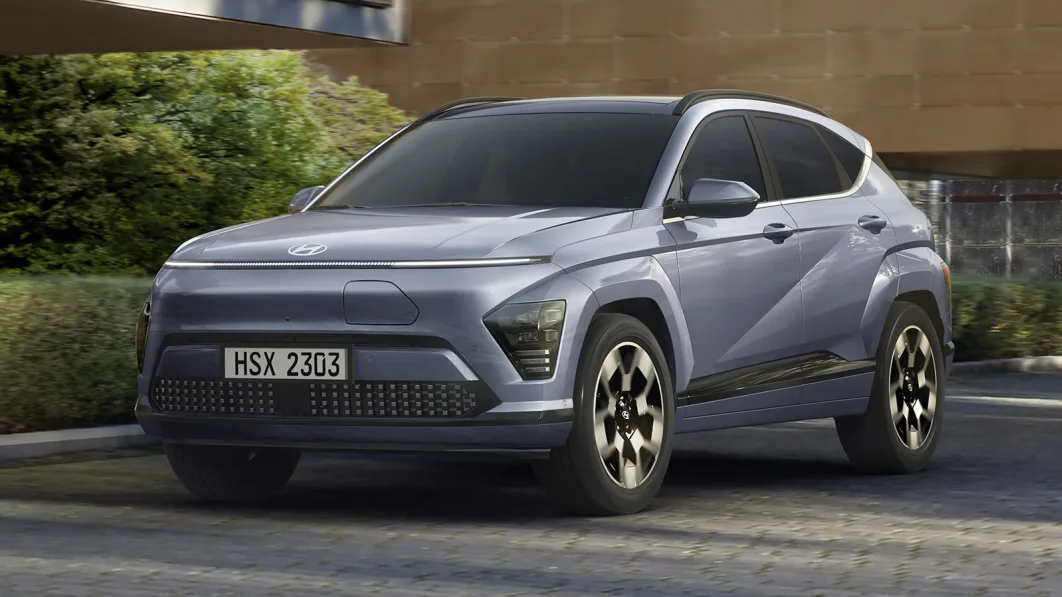 ---
the slow, but steady stream of 2024
hyundai
kona details continues with some of the specifications for the electric version. in addition to being larger overall, the little suv gains a slightly larger battery pack as well as a bit more horsepower compared to its predecessor. and it has a slight edge over its cousin, the
kia
niro ev. supplying electricity is a 65.4-kwh battery pack, which marks an increase of 1.4 kwh. and while that's not much, it is enough to squeak out a bit more range. comparing wltp ranges, the new one can go 304 miles as opposed to 301. the epa range will certainly be lower, but there should be a slight bump over the current kona electric's 258-mile range, as well as the niro ev's 253-mile range. interestingly, there's now a short-range kona electric with a 48.4-kwh battery pack, as well as a less powerful electric motor.
hyundai
didn't say either way in its official materials whether it would be offered in the u.s., but car and driver hints that it has reason to believe this one won't come stateside. we'd be inclined to agree, since it might be a hard case to make when a similarly low-range
nissan
leaf would undoubtedly be far more af
ford
able, and a more powerful, longer-range chevy bolt would probably cost similarly. on the topic of power, the long-range kona electric that we're almost definitely getting now makes 218 horsepower, 17 more than either the old kona or current niro. this comes at the apparent expense of torque, though.
hyundai
lists twist at just 188 pound-feet rather than the tire-chirping 291 you can get now. the short-range kona has the same torque but much less power at 156 horsepower.
hyundai
also shared some more details about features of the new kona, particularly the electric. like the ioniq 5 and 6, there's a reclining "relaxation seat" option for the driver position. vehicle-to-load bi-directional charging is also available like on the ioniqs, either via the interior outlet or with a ccs-adapter for the outside. peak charging rates weren't given, but
hyundai
estimates 41 minutes to charge from 10% to 80%. and many tech features are available including blind-spot monitoring with cameras, adaptive cruise control, digital key, and remote parking assist. there are still more details to come, such as pricing and n line specifications. those should come soon as we approach the 2024 model year. related video:
source:autoblog.com