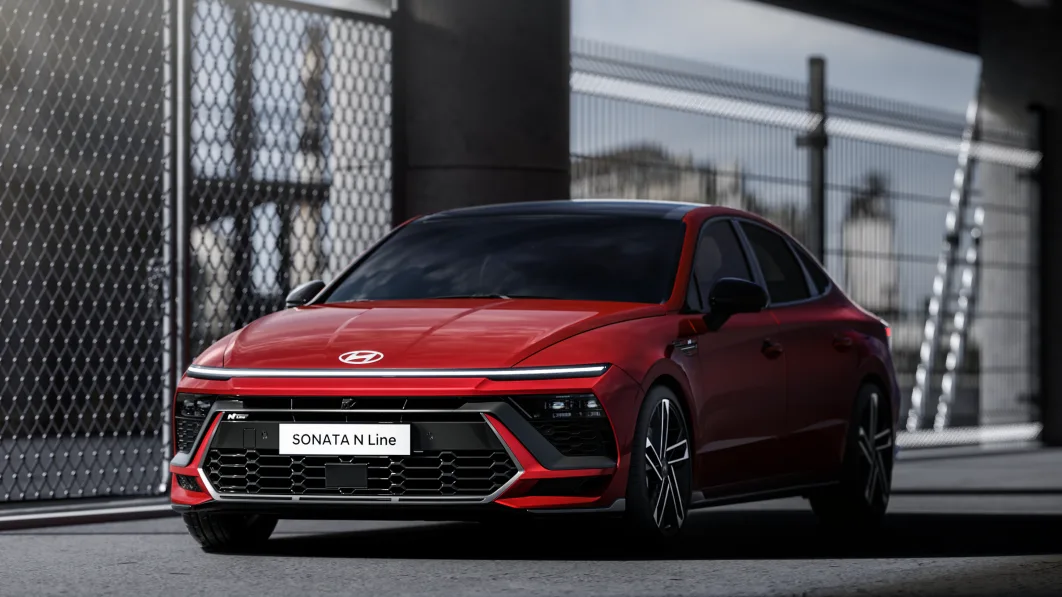 ---
the eighth-generation
hyundai
sonata isn't going down without a fight. the current car (seen in the video below) debuted in 2019 with a daring face that the press appreciated for countering the anonymity of midsize sedan segment. car buyers, on the other hand, might not have been convinced. company bosses suspect the sonata's unconventional looks have been a factor in the sedan's sales woes in the u.s. and south korea. sonata sales exceeded six figures in the u.s. from 2004 to 2018, being close to or surpassing 200,000 annual sales from 2010 to 2016. in 2022, dealers here moved just 55,131 units. amid stories that there won't be a ninth-generation sonata,
hyundai
's giving the current car another chance to impress with new front and rear clips and a revamped interior. the design language called sensuous sportiness is here just "the sportiness." a "seamless horizon lamp" establishes the new attitude, both it and the grille beneath running the width of the car. the standard sonata and n-line both look crisp and taut, with headlights seated in black inserts fading into the overall fascia design. they're told apart by slightly different grille mesh and a bit more black trim on the racy model. in back, a reshaped trunk opening and straight lines create a more technical stance, accentuated by the new "h-lamp." this is a pair of vertical lights for the taillamps, connected by a full-width light bar. the rounded outlines in the current car's lower rear bumper have been sharpened into muffler-like shapes on the standard trim, cutout to fit quad pipes on the n-line. that n-line also gets a slightly more aggressive decklid spoiler plus a new set of 19-inch wheels. horizontals dominate the overhauled cabin, too. the separate gauge cluster and infotainment area are merged into a single curved display for the first time in a
hyundai
. there's a 12.3-inch screen for the driver, another of the same size for infotainment. a full-length vent separates the center screen from the lower console. designers moved the gear selector to the steering column, opening up the center tunnel area for a longer armrest and more storage beneath a richer-looking set of hvac controls.
hyundai
will show the sonata publicly at the seoul mobility show on march 30 before launching the sedan globally.
source:autoblog.com