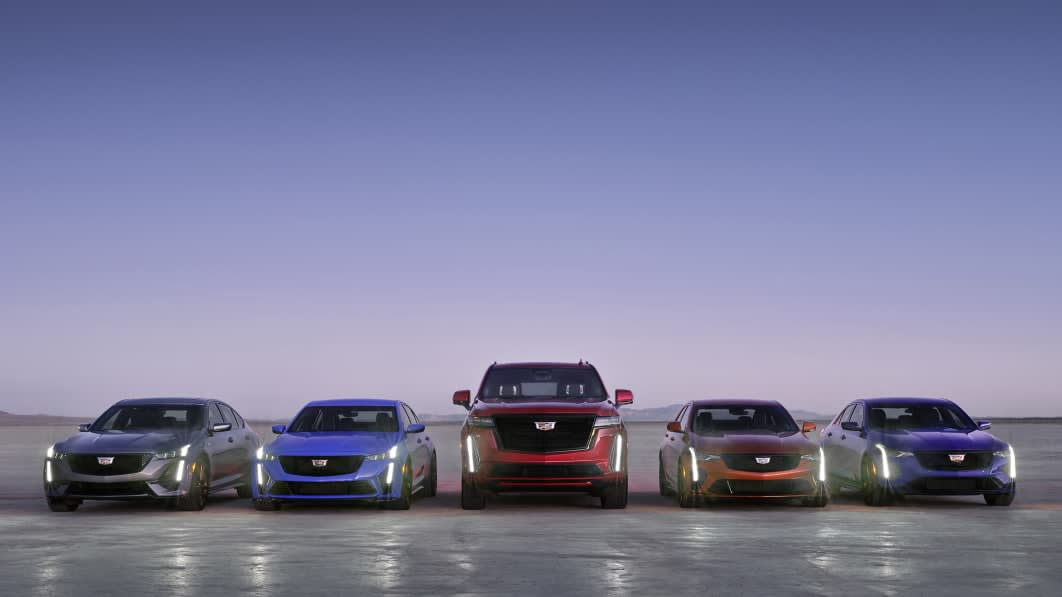 ---
among the automotive anniversaries this year,
porsche
celebrates its 75th year as a going concern, ferrari celebrates its return to the top class of endurance racing after 50 years, and
cadillac
is celebrating the 20th anniversary of the v-series sub-brand. technically, the china anniversary (as in pottery) doesn't come until next year. v made its entrance at the 2004 sebring scca pro racing world challenge gt race in the form of a competition car called the cts-v.r paired with a street-legal cts-v making 400 horsepower and 395 pound-feet of torque from a 5.7-liter v8 that shifted through a six-speed manual. since then, there have been 13 v-series road cars across four generations, culminating in today's lineup of five models that includes, for the first time, an suv. who back then would have thought
cadillac
and
bmw
would be the last two automakers offering manual transmissions in sport sedans?
cadillac
says it plans to celebrate the trim's endurance throughout this year, so we're likely to see some 2024-model-year offerings bearing some commemorative swag. celebrations are off to a good start on the racing side already. two
cadillac
racing v-lmdh racers will line up on the front row for this weekend's 12 hours of sebring in the imsa weathertech sportscar championship. on top of that, the chip ganassi racing
cadillac
v-series.r that's running in today's fia world endurance championship race in the hypercar class has been a solid fixture in the top 10. this june, the imsa and fia versions of the ganassi car will compete at le mans,
cadillac
's first factory-backed entries in the french race since 2000. we don't know what the "new features and products commemorating the 20th anniversary of v-series" will be. we've seen spy shots of a ct5-v blackwing with new headlights and an intricate lower intake, and some reports say the blackwing interior will take cues from the lyriq for a bigtime spruce-up. we've also been warned
cadillac
plans to show three new electric models this year, all of which are planned for production in 2024; we know the brand applied to trademark the names ascendiq, lumistiq, optiq, symboliq, and vistiq, and escalade iq and iql badges have already been spotted. and if a goof on
cadillac
's accessories website proves true, there could be a v-series version of the lyriq in development, too.
source:autoblog.com