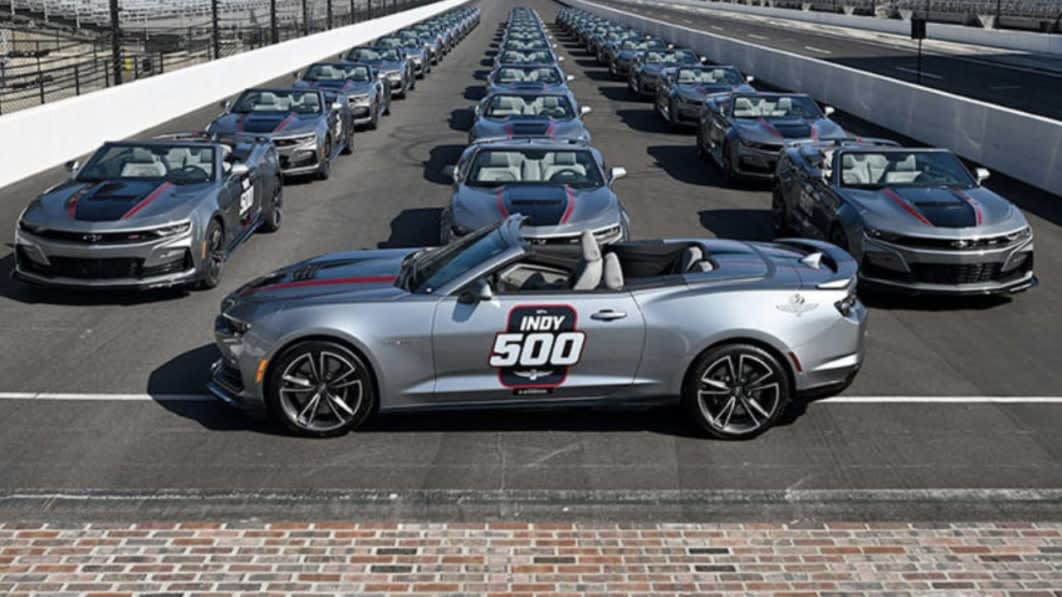 ---
before we bid adieu (at least temporarily) to the
chevrolet
camaro, 50 special editions of the 2023 ss convertible will show off their stuff in coming weeks to promote the indianapolis 500 to be held may 28. in past years, a whole array of so-called "festival event cars" have paraded near the brickyard and other locations in central indiana to excite interest in the race and the indycar season. though the decades,
chevrolet
s have paced the indy 500 many, many times in 107 years. just for the record, a pace car — these camaros are not that — leads the field through several warmup laps prior to the start of the race, and it also moves to the front of the pack during caution periods to reduce the speed of the cars on the track. the corvette first made its appearance in 1978, which marked the fifth time indy 500 promoters chose
chevrolet
to supply official pace car vehicles for the annual event. one notable showing came in 2002, when the corvette appeared for the fifth time and celebrated the corvette's golden anniversary. this year's festival camaro is powered by a 6.2-liter v-8 rated at 455 horsepower. it features the new sharkskin metallic color that was added to the camaro's options list for 2023, and unique to it are indy 500 graphics designed by chevy specifically for the car. the five-spoke wheels are 20-inch alloys, with brembo brakes. the interior is ash gray leather. "these camaro convertibles are a symbol of the shared passion
chevrolet
, indycar and the 500 festival board have for the indianapolis 500," said mike quinn, chevy's indianapolis district sales manager. "living and working in central indiana, seeing these camaros on the road always reminds me we're one step closer to may." according to automotive news, the 50 future classics will be offered for sale after the event and likely made available to local indiana chevy dealers. don't expect them to come cheap. speaking of future classics, chevy announced in march that the current sixth-generation camaro will be discontinued at the end of the 2024 model year. no successor is on the books, although a new electric version is possible:
chevrolet
has said that this won't mark the end of the camaro brand, and pretty much left it at that.
source:autoblog.com