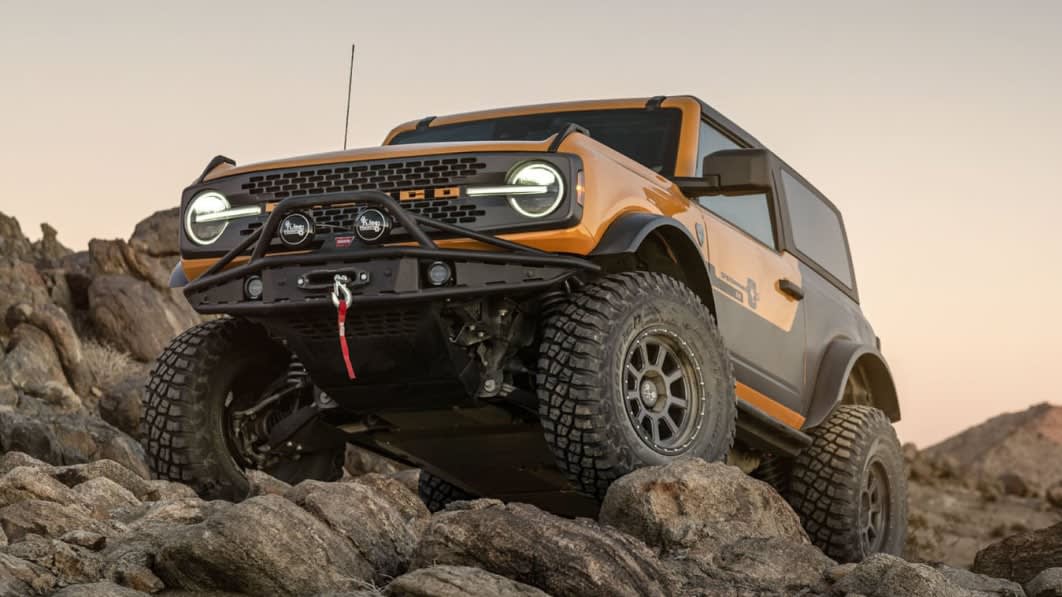 ---
new car prices are high, and dealers are still marking some up even further, with prices rising especially on the most desirable vehicles. earlier this year,
ford
bumped bronco prices by a significant amount, and now, keen eyes at the bronco6g forum have spotted another round of increases. the coming increases, in what looks like a
ford
memo to dealers posted by user alpha1_silverback, range from $500 for some two-door models to $1,250 for the heritage limited edition series two-door. some four-door broncos increased by $750.
ford
is apparently building increases into options packages, too, with a $750 bump for the lux package, $750 for the sasquatch package, $150 for the modular front bumper, and $1,200 for the carbonized grey molded-in-color hardtop. some variants come with the soft top as standard, but the price increases for the sasquatch package make it well over $6,000. increases are set to take effect today, march 15. also,
ford
has price protection in place for buyers with orders before that date, according to the memo. the orders must be signed and dated before march 14 and received by
ford
by march 20. whatever the situation, the changes have caused confusion on the bronco forum. users asked several questions, including whether this round of price protection works with the last round and if having paid a reservation fee exempts them from the price increases. though the forum users are usually right, it's worth noting that the price increases hadn't shown up in
ford
's configurator as of this morning. autoblog reached out to
ford
, with a rep saying only that "bronco remains one of our most popular vehicles and we continue to sell every bronco we produce. customers can check with their local
ford
dealer for the latest price." bronco prices haven't slowed enthusiasm for the suv. it has been nearly impossible to buy from a dealer without an order, and some are claiming to have wait times as long as two years for specific models. some configurations take way longer than others, with many forum users saying that the v6, hardtop, and sasquatch package extend the wait times longest.
source:autoblog.com