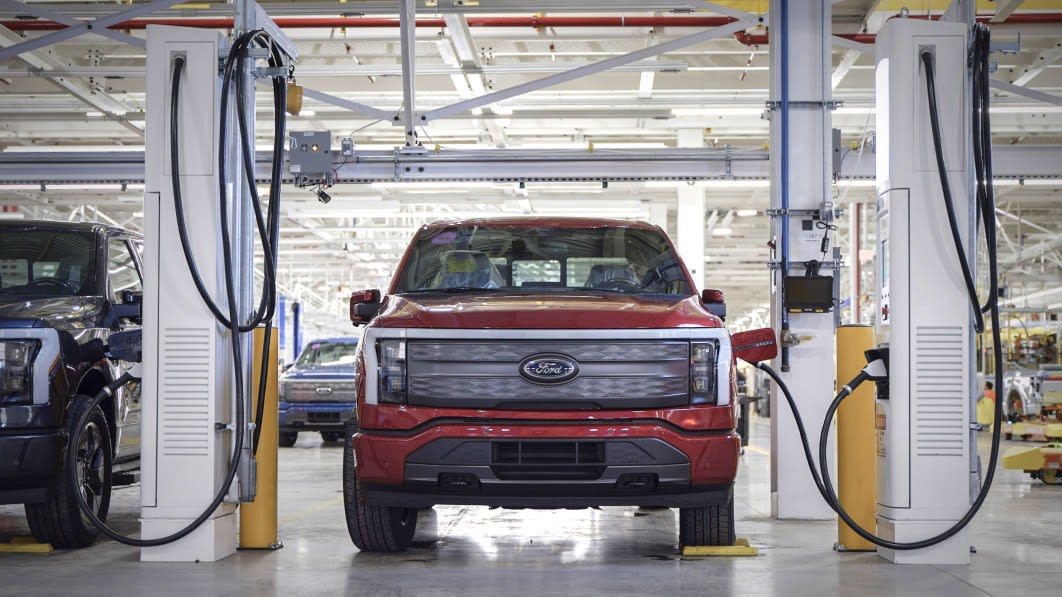 ---
ford
says it's recalling 18 f-150 lightning pickup trucks "due to a battery cell manufacturing defect." all 18 of the affected trucks will be getting new battery packs as the fix,
ford
told autoblog. this recall is related to and stems from an f-150 lightning battery catching fire during a quality check at
ford
's facilities on february 4 this year. after the fire,
ford
put out a stop-build and stop-ship order for the lightning while it investigated the issue. on march 2,
ford
announced the end of its investigation and provided the date of march 13 as the restart of production.
ford
didn't provide specifics about the lightning investigation at the time, but this recall notice gives us a few more details to go on. we've pasted
ford
's statement in full below. "
ford
is recalling 18 f-150 lightnings due to a battery cell manufacturing defect, which occurred over a four-week period starting at the end of last year. we recently established that 18 vehicles containing cells from that four-week period had made it to dealers and customers. "on feb. 4, during a standard quality check, one vehicle displayed a battery issue and caught fire. the root cause identified was related to battery cell production at the sk on plant in georgia.
ford
is not aware of any reports of accident or injury related to this recall. together with sk on, we have confirmed the root causes and have implemented quality actions. production is on track to resume monday with clean stock of battery packs." in summary,
ford
is suggesting that the cause of the original fire was due to a battery cell production issue at the sk on plant. those 18 affected trucks will all be getting new battery packs, and
ford
says that customers will be given a loaner vehicle while the work is being done.
ford
also told us that it's safe for customers to continue driving and charging their trucks, but is encouraging them to schedule an appointment with their dealer at the earliest convenience. beyond the recall details,
ford
has confirmed that f-150 lightning production will restart on march 13 with new battery packs using the learnings from
ford
's investigation.
source:autoblog.com